Counting begins for bypolls in five states including TN, WB, Maharashtra
Besides counting for the bypolls, counting is also on for assembly elections in three northeastern states Tripura, Nagaland and Meghalaya.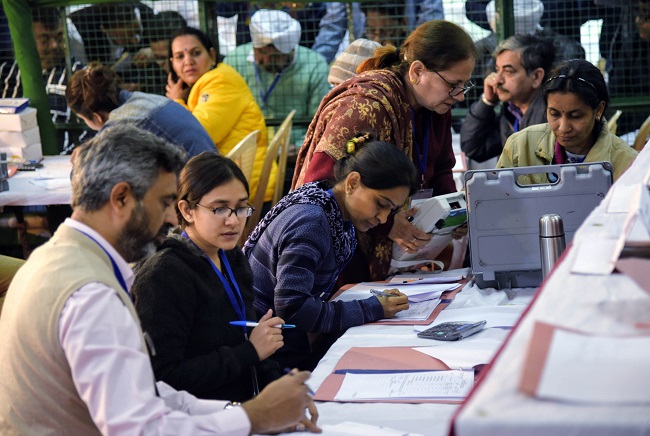 New Delhi: The counting of votes for bye-elections to one assembly constituency each in Arunachal Pradesh, Jharkhand, West Bengal, Tamil Nadu, and two assembly seats in Maharashtra began on Thursday.
The voting in all these assembly constituencies was held on Monday.
In Tamil Nadu's Erode East Assembly bypolls, a total of 77 candidates across political affiliations are vying for the prized Assembly constituency.
However, the bypoll is being essentially seen between Congress candidate EVKS Elangovan and AIADMK's Thennarasu.
Elangovan contested the bypoll with the support of the DMK, which is also Congress' bigger partner in the ruling alliance.
After the recent Supreme Court ruling, which allowed him to remain at the helm of the AIADMK, former Tamil Nadu chief minister Edappadi Palaniswami has a chance to emerge as a tall leader and reaffirm his hold on the party if the outcome of the Erode bypoll goes his way.
However, the AIADMK faces a stiff contest from the ruling DMK in the battle for the prized seat, with the Naam Tamizlar Katchi (NTK), the Desiya Morpokku Dravida Kazhagam (DMDK) and several other players also in the fray.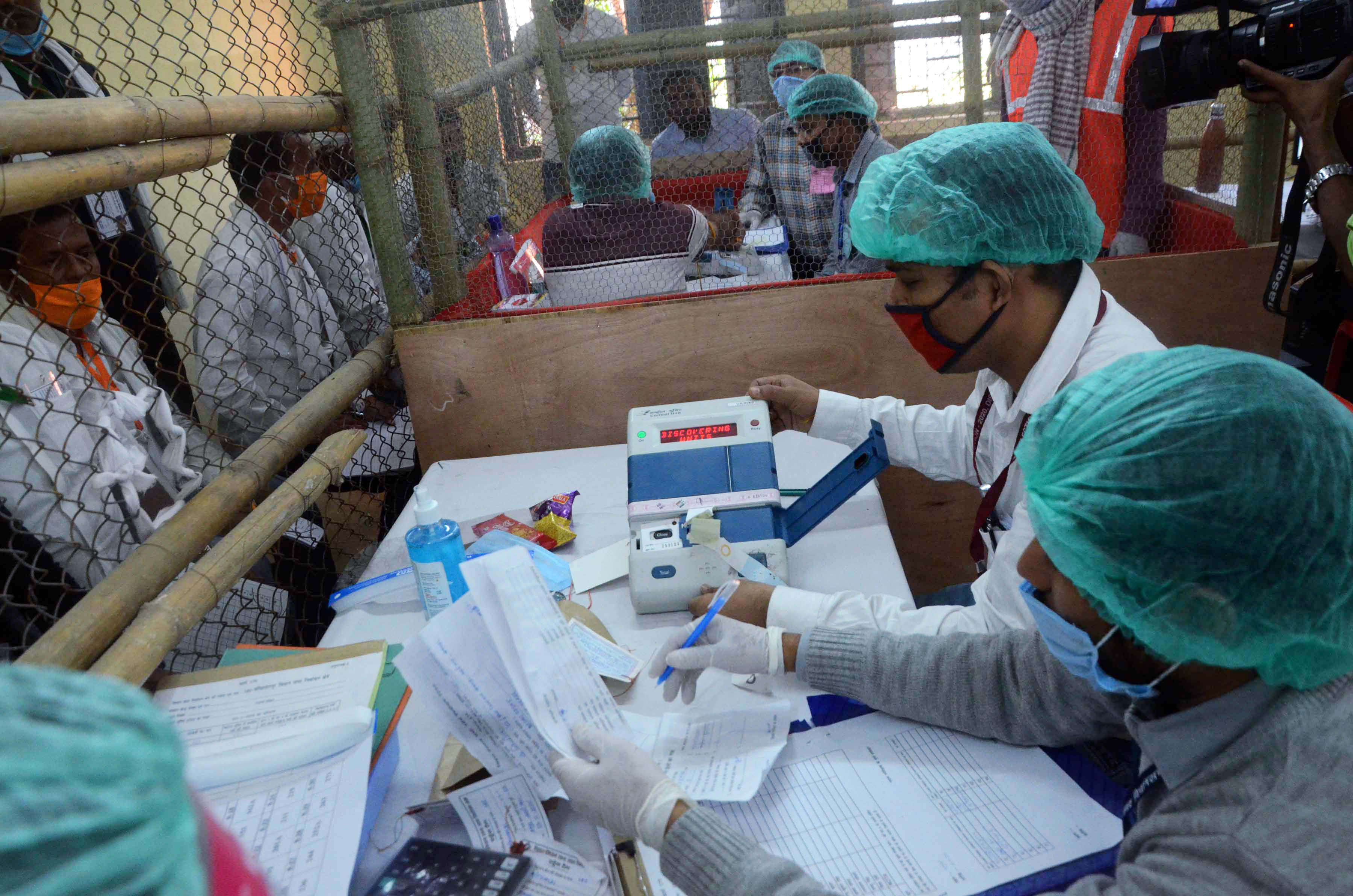 The bypoll was necessitated after the sudden demise of Congress MLA Thirumahan Eveera.
In Maharshtra, counting will be held for bypolls to the Chinchwad and Kasba Peth assembly seats.
A two-way fight between the BJP and the Maha Vikas Aghadi (MVA) will decide the poll outcome for Kasba Peth, with the latter pitting Congress candidate Ravindra Dhangekar against the BJP's Hemant Rasane.
In Chinchwad, the contest is between Nationalist Congress Party (NCP) candidate Vitthal Kate, Bharatiya Janata Party's (BJP) Ashwini Jagtap and Independent Rahul Kalate. The bye-elections were necessitated after the demise of BJP's MLA Laxman Jagtap, from the Chinchwad Assembly constituency, and Mukta Tilak from the Kasba Peth Assembly constituency.
The by-election to West Bengal's Sagardighi assembly seat was necessitated after the death of Trinamool Congress (TMC) leader Subrata Saha in December 2022. The TMC and BJP fielded Debashish Banerjee and Dilip Saha respectively. The Left-supported Congress candidate was Bayron Biswas.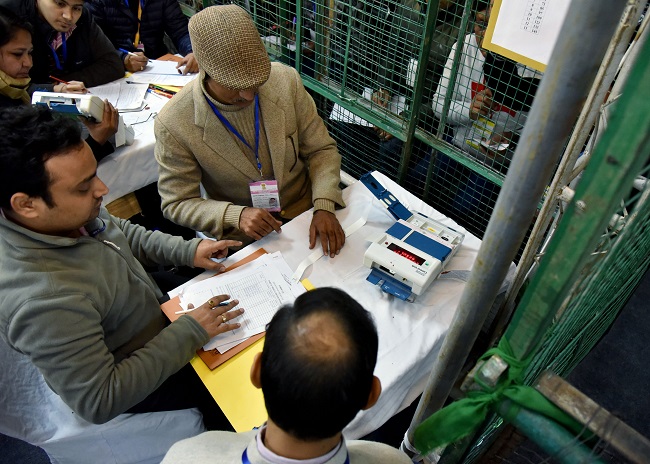 In the bypolls to Jharkhand's Ramgarh assembly constituency, 18 candidates including 14 Independent candidates are in fray.
The bypolls was necessary because of the disqualification of Congress leader Mamta Devi.
The Congress fielded Mamta Devi's husband, Bajrang Mahto and the All Jharkhand Students Union (AJSU) Party nominated its leader Sunita Choudhary.
Besides counting for the bypolls, counting is also on for assembly elections in three northeastern states Tripura, Nagaland and Meghalaya.