Did Sanjay Raut spit on reporter's mike? Viral VIDEO evokes many reactions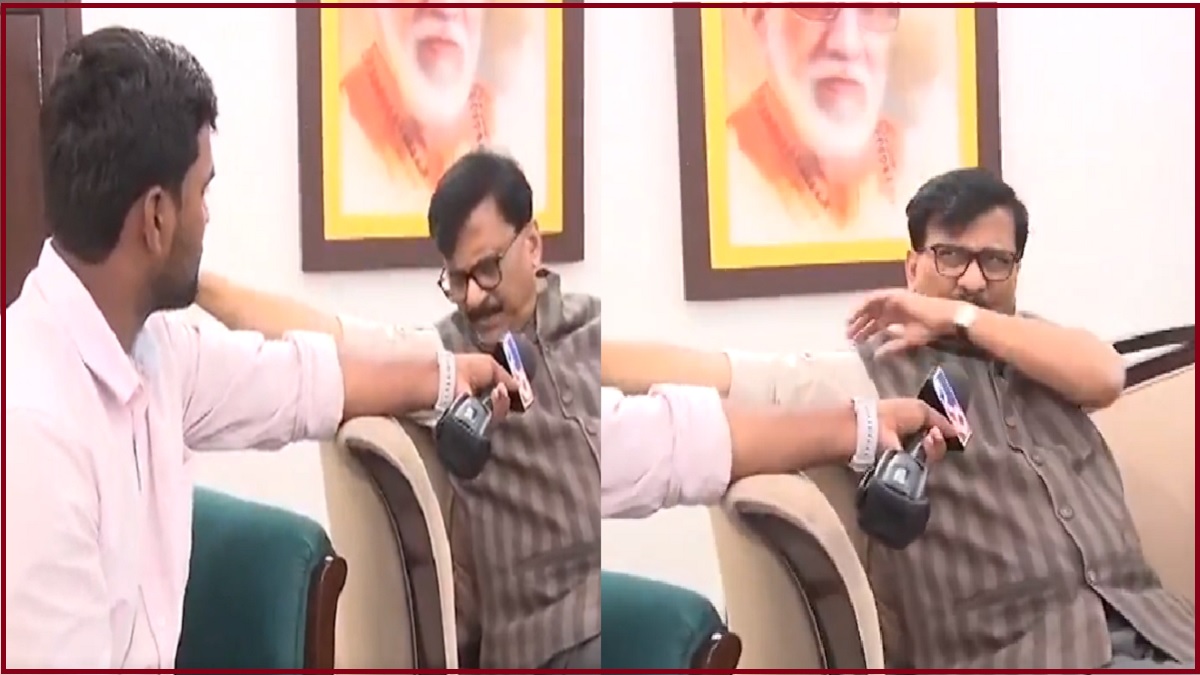 New Delhi: Shiv Sena (UBT) faction leader Sanjay Raut has courted controversy again, this time over his offensive & weird behavior on camera.
The Rajya Sabha lawmaker, in conversation with a local TV channel TV9 Marathi, allegedly spitted on the reporter's mike while the latter was posing questions to him.
The video went viral after it landed on social media and is also evoking strong reactions from netizens.
In the viral video, Sanjay Raut can be seen 'clearing his mouth' by spitting, though it's not clear whether it was intended at the reporter's question.
Hi @TV9Marathi have you guys NO self-respect whatsoever? @rautsanjay61 SPAT in your reporter's Mike. If your reporter had a spine, he would have left throwing that Mike in Raut's face. You guys are disgusting! pic.twitter.com/rReqnaVGGu

— Shefali Vaidya. ?? (@ShefVaidya) June 1, 2023
Many netizens found the behavior of Sanjay Raut highly offending & outrageous and are calling him out over grave insult to reporter while some are also rebuking the news channel for giving up its self-respect and getting spitted by SS leader for a soundbyte.
Sanjay Raut is yet to make any statement on the same. He may come up with some clarification but the damage is done and he might have to apologize for it even it was not directed at the reporter/TV camera.
How netizens reacted on 'spitting' row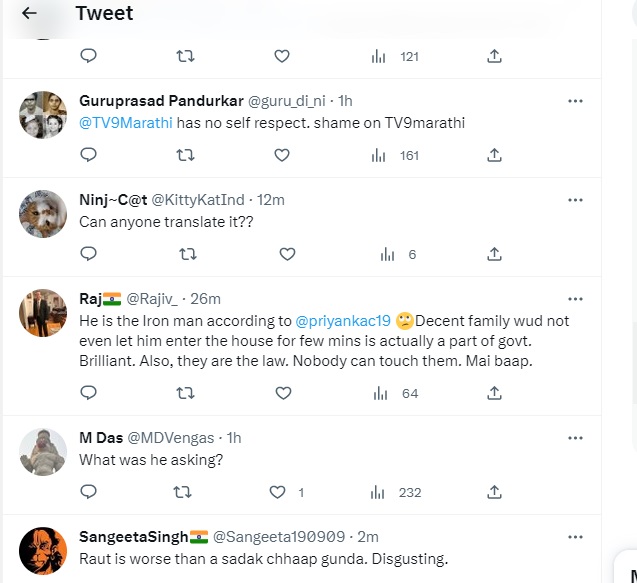 In a couple of previous instances also, the Shiv Sena leader made an embarrassing mistake, shot his mouth off and had to retract statement. Even the breakaway faction of Shiv Sena led by Eknath Shinde blamed Uddhav Thackeray confidante for 'diluting' the values of Balasaheb Thackeray & hijacking the party's Hindutva agenda for aligning with Congress & NCP.