Former spokesperson 'exposes' Congress over its opposition to agriculture bills passed by Modi govt
Sanjay Jha, former Congress spokespeson called out double standards of the grand old party as he claimed that scrapping APMC act (as done by Modi govt) was part of party's 2019 manifesto.
September 18, 2020 17:41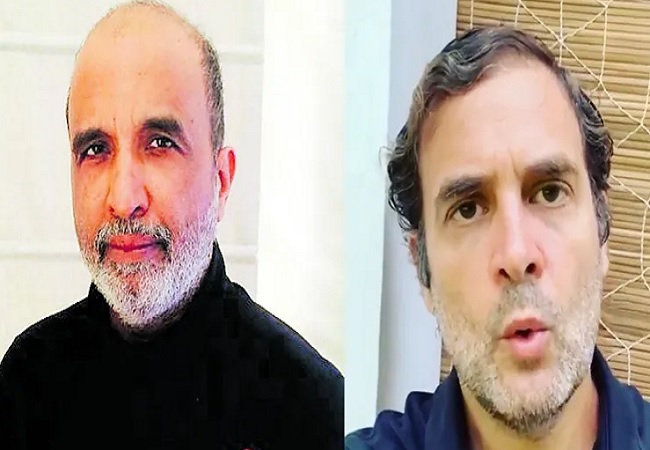 New Delhi: The passage of 3 agriculture bills from the Lok Sabha has sparked off political furore with Opposition training guns at the Centre and NDA's years old ally Akali Dal withdrawing its sole minister from the Modi cabinet.
Agriculture Minister Narendra Singh Tomar and fellow ministers have defended the move, claiming it was much awaited reform in the sector. Prime Minister also lauded its passage from the house and said that it will help farmers and the farm sector get rid of middlemen and other bottlenecks.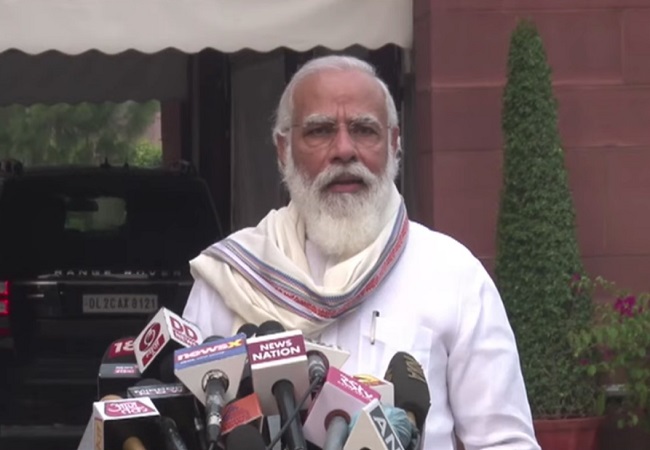 However, Congress-led Opposition have been launched relentless attack on the government, claiming that it will irreparably hurt the farming community.
Now, a former senior Congress leader has exposed the grand old party of its double standards. Sanjay Jha, Congress spokesperson, tweeted that Congress itself had proposed abolition of APMC Act in its 2019 election manifesto.
Folks, in our Congress Manifesto for 2019 Lok Sabha elections, we had ourselves proposed abolition of APMC Act and making agricultural produce free from restrictions. This is what Modi government has done in the farmers bills. BJP and Congress are on the same page here.

— Sanjay Jha (@JhaSanjay) September 18, 2020
Now, that it has been abolished by Modi govt, Congress is raising hue and cry. Both parties are on the same page on this issue, he said.
Congress' shameless attack continues
Despite a former party insider exposing the party's doublespeak on national issues, Rahul Gandhi took the opportunity to tear into the Centre.
He tweeted by passage of these 3 bills, the Modi govt will help its 'friends'expand their businesses while the poor farmers will be left to fend for their own.
किसान का मोदी सरकार से विश्वास उठ चुका है क्यूँकि शुरू से मोदी जी की कथनी और करनी में फ़र्क़ रहा है- नोटबंदी, ग़लत GST और डीज़ल पर भारी टैक्स।

जागृत किसान जानता है- कृषि विधेयक से मोदी सरकार बढ़ाएगी अपने 'मित्रों' का व्यापार और करेगी किसान की रोज़ी-रोटी पर वार।

— Rahul Gandhi (@RahulGandhi) September 18, 2020
Congress leader Digvijaya Singh also slammed these agriculture-related as anti-farmer'.
He said Congress government had made APMC Act (Agricultural Produce Market Committee) in favour of farmers. But now, any big trader can open a Mandi and under these new anti-farmer Bills, any dispute at Mandi will be handled by officials."
"They (BJP government) are also ending co-operatives by making changes in the Banking Regulation Act," he said.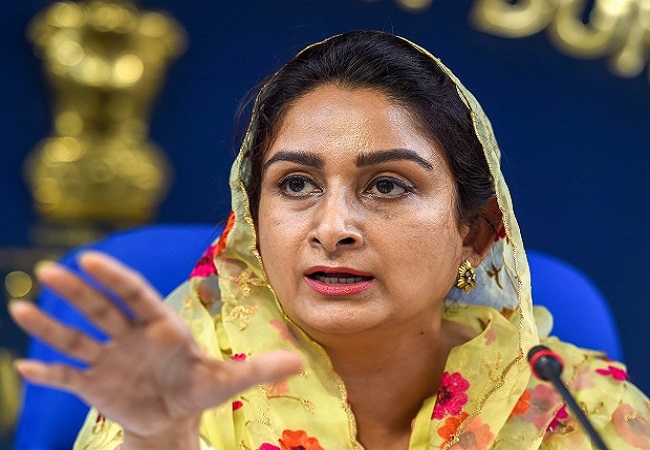 Yesterday, SAD Harsimrat Kaur Badal resigned from Union Cabinet over passage of three agriculture-related bills but the government has its intentions clear. The handing over charge of Ministry of Food Processing Industries to Narendra Singh Tomar indicates govt's clear intent to go ahead with reforms.