'Himesh Reshammiya promised me a flat in Mumbai' says Ranu Mondal in this VIDEO
Ranu Mondal rose to fame after a video of her singing 'Ek Pyaar Ka Nagma Hai' at Ranaghat Railway Station went viral in 2019.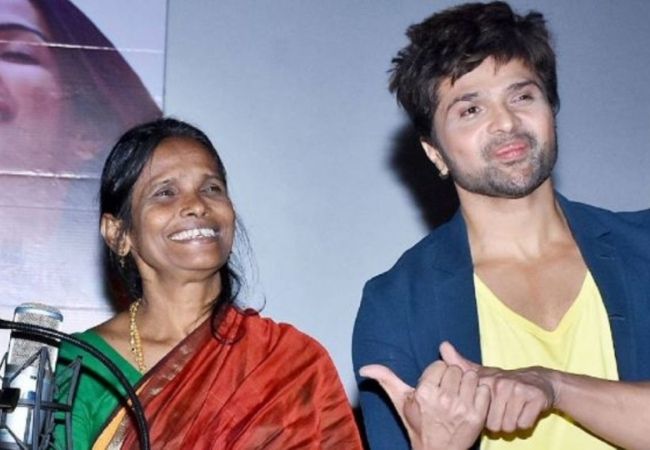 New Delhi: You must be familiar with Ranu Mondal who became an internet sensation in 2019, after singing 'Ek Pyaar Ka Nagma Hai' from Shor at the West Bengal's Ranaghat Railway Station. She has appeared in national music reality shows as well and if you can remember, it was Himesh Reshammiya who encouraged Ranu Mondal's Bollywood dream.
Recently, Ranu Mondal in conversation with a YouTuber revealed that Himesh Reshammiya promised her a flat in Mumbai. She also stated the reason for such a promise.
YouTuber Totan Ghosh visited Ranu Mondal's residence at Ranaghat' Begopara and uploaded a video with snippets from his conversation with Ranu Mondal.
When the YouTuber asked Ranu, "Mumbai mein aapka kya hai?" she responded, "Himesh ji ne bola tha flat leke rakhenge. Kyunki jab bhi wahan bulate hai, 2-3 din ke liye wahan pe theherna padta hai. Toh phir ghari ghari wahan jaake phir 2-3 din mein yahaan wapas aana padta ha. Toh is hisab se unhone bola tha ki wahan par flat denge aur wahan reh k shooting ya gaana kar sakte hai (Actually Himesh Reshammiya had told me that he will arrange a flat for me because whenever someone called me, I had to stay there for 2-3 days. So, I had to go there frequently and returning was quite difficult. So, he had promised me a flat there where I could stay and go for shooting or recording of my songs."
Even during her conversation, she revealed what she liked to eat during her Mumbai days and where she had put up when she was called for recording her songs.
See the video here:
After the viral rendition of the song 'Ek Pyaar Ka Nagma Hai,' she was also invited to Mumbai reality shows. Himesh Reshammiya who was the judge of the show loved her singing skills and voice. He later requested her to sing for his film Happy Hardy and Heer. She recorded songs like 'Teri Meri Kahani,' 'Aashiqui Mein Teri 2.0' and 'Aadat.'
View this post on Instagram
View this post on Instagram
Here's the video that made her internet sensation: