Lalu Yadav turns 74: Interesting video's of Rashtriya Janata Dal President
Happy Birthday Lalu Prasad Yadav-Check out his interesting videos.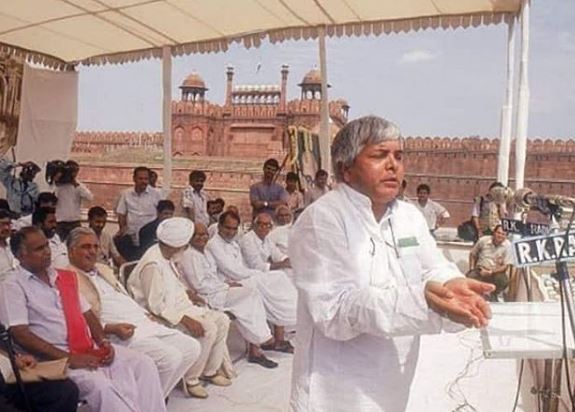 New Delhi: As Lalu Prasad Yadav turns 74 year old today, wishes pour in from him on social media.
As we know how interesting and hilarious he can be, we bring to you some of his old videos that his fans are sharing on Twitter on his birthday.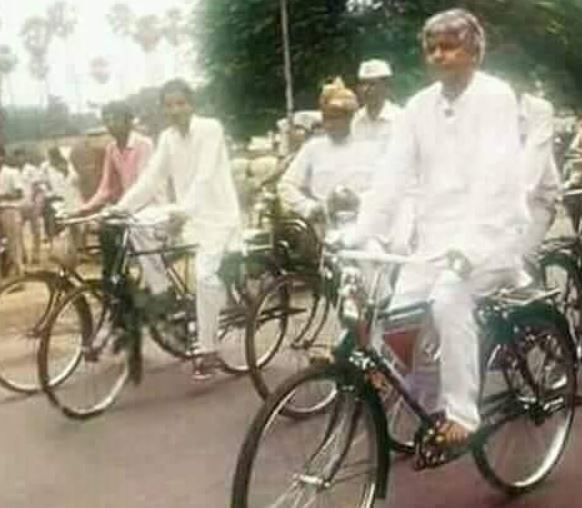 Check out videos here:
He was a single man army in Parliament against all rss traitor… But those words -aadvani ji aap kabhi pradhanmantri nhi banenge, aaj bhi vaise hi satya hain#HappyBirthday#लालू_यादव#LaluPrasadYadav pic.twitter.com/2DwEJ2uxYI

— Maneesh Jaiman (@maneesh_jaiman) June 11, 2021
Funny speeches by Lalu Prasad Yadav in Parliament.Must watch..

Please Retweet.@laluprasadrjd @INCMP @BJP4India @abpnewstv @abpnewshindi @aajtak #Parliament #Politics #politicians #NewsAlert pic.twitter.com/DmNPek6twS

— Runneeti रणनीति (@runneeti) September 4, 2018
Love him❤️ or hate him? but you can't ignore him???. He always comes with a hilarious mood and made everyone die from the laughter ?????
Wish you speedy recovery

Happy birthday ??? #LaluPrasadYadav pic.twitter.com/t0Lnx2DqKK

— himanshu belwal (@himanshubelwal) June 11, 2021
Wo bhi kya din they??#barkhadutt #LaluPrasadYadav pic.twitter.com/CKaNaL0LVX

— ?Rajat Chauhan ? (@HazyHomosapien) June 11, 2021
बिहार के पूर्व मुख्यमंत्री श्री #लालू_प्रसाद_यादव जी को जन्मदिन की हार्दिक शुभकामना?? #LaluPrasadYadav @RJDforIndia@yadavtejashwi@TejYadav14@MisaBhartipic.twitter.com/dbFhYXhrVS

— Alok kumar #घर_पर_रहे_सुरक्षित_रहे (@ulikedhan2) June 11, 2021