Lucknow: Toddler's hand stuck in escalator of newly opened Lulu Mall, shocking video surfaces online
Notably, northern India's largest 'Lulu Mall' was inaugurated by CM Yogi Adityanath on Sunday, and was opened for public from Monday onwards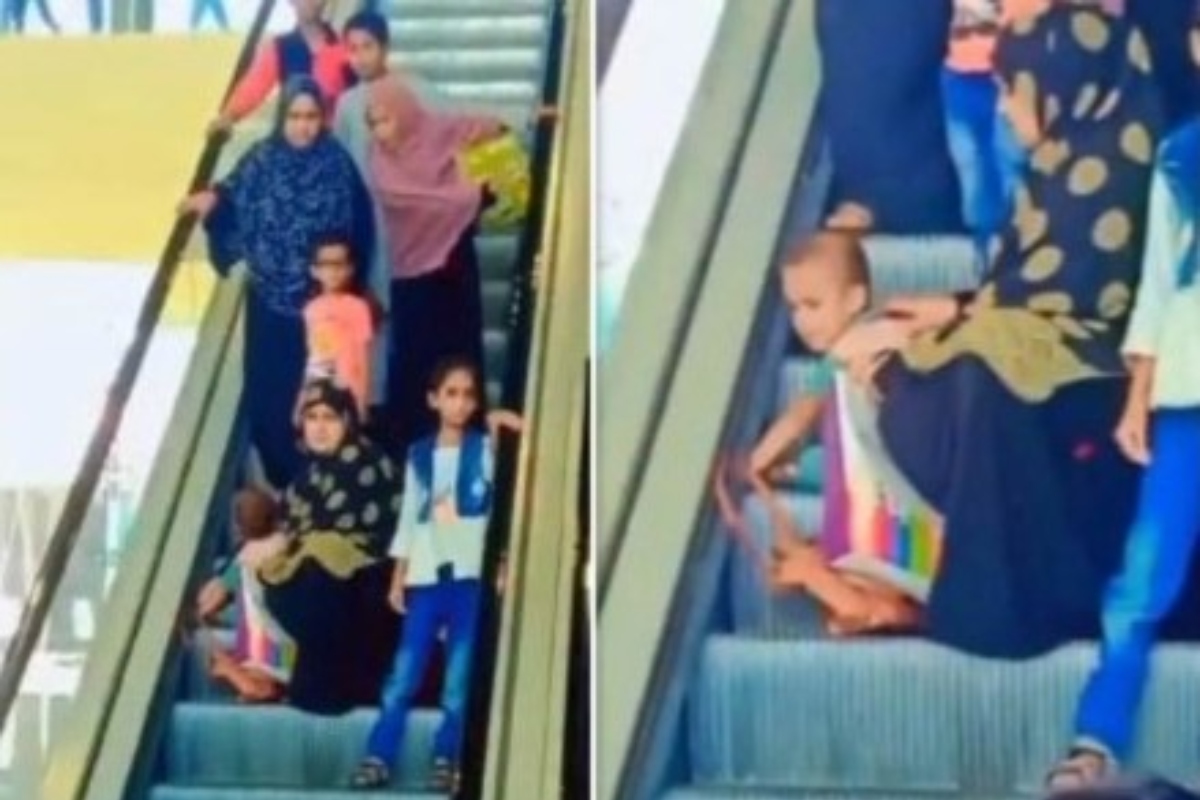 New Delhi: A major chaos was witnessed in the newly inaugurated Lulu Mall located at Shaheed Path in Lucknow when a toddler's hand got stuck in the running escalator. His mother standing next to him could only understand the situation when the child began screaming in pain.
As the woman began shouting in panic, the security personnel along with other people ran to the escalator. Immediately the escalator was stopped.
After some effort, the toddler's hand could be pulled out of the escalator, though he received minor injuries in the accident.
The shocking incident occurred on Wednesday afternoon when some women of a family had come to visit the mall along with their children.
Sameer Verma, General Manager of Lulu Mall, said that the child has suffered minor injuries in the incident and is in perfect health now.
Watch: 
Notably, northern India's largest 'Lulu Mall' was inaugurated by Chief Minister Yogi Adityanath on Sunday, the doors of which were opened for the public from Monday onwards.
This is Lulu Group's fifth international consignment. Earlier it operated in Kochi, Bengaluru, Thiruvananthapuram and Thrissur.
Interestingly, the mall in question is built on 1,85,800 square meters in the Sushant Gold City area of the national capital of Uttar Pradesh state.
The incident came in light hours after a major controversy erupted in the shopping place after a group of muslim men offered namaz inside the mall premises. Sharp outrage against religious activities was seen as soon as a related video surfaced on microblogging site Twitter.
#Watch: Shocking visuals of Muslims openly offering Namaz inside the recently inaugurated #LuluMallLucknow by CM @myogiadityanath and Defence Minister @rajnathsingh in Lucknow.

Reportedly, all the male staffs in the mall are #Muslims and female staffs are #Hindus.#UttarPradesh pic.twitter.com/tFK1UGcphi

— Bajrang Dal Gujarat (@Bajrangdal_Guj) July 14, 2022