Major fire at Serum Institute of India, 5 people killed in blaze
Fire breaks out at building under construction at Serum Institute of India in Pune.

January 21, 2021 15:06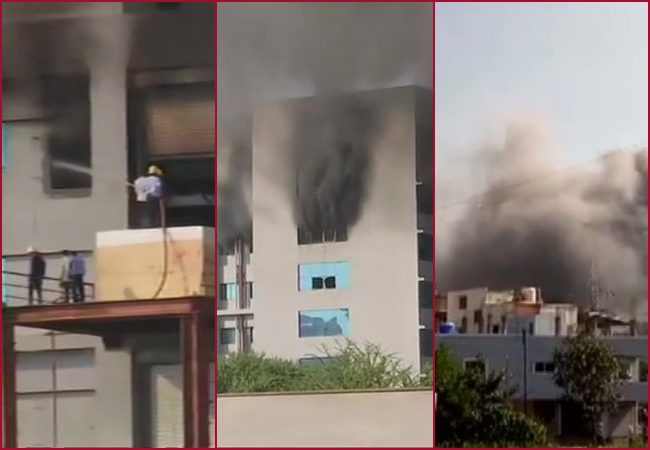 Maharashtra: Fire broke out at Terminal 1 gate of Serum Institute of India in Manjri area of Pune on Thursday afternoon. Five people have died in the blaze while 4 others have been rescued from the spot. The cause is yet to be identified.
The five people who died, were perhaps the workers at the under-construction building. The cause of the fire is yet to be ascertained but it is being speculated that welding, that was going on at the building, caused the fire: Pune Mayor Murlidhar Mohol#SerumInstituteofIndia https://t.co/KmSngS3TI6

— ANI (@ANI) January 21, 2021
Covidshield vaccines which are under the production in the facilities are safe as they are at different location plant.
Meanwhile, Fire fighting operation underway at the under-construction building. At least 10 fire tenders present at the spot.
#Maharashtra: पुणे स्थित सीरम इंस्टीट्यूट ऑफ इंडिया (@SerumInstIndia) के नए प्लांट के टर्मिनल 1 गेट में आग लग गई है। फिलहाल आग लगने की वजह अभी साफ नहीं हो पाई है

read – https://t.co/1P3kJj7nA3 pic.twitter.com/zVPSSs5o41

— Newsroom Post (@NewsroomPostCom) January 21, 2021
CM Uddhav Thackeray is in touch with Pune Municipal Commissioner & is taking complete on-ground updates. He has directed state machinery to coordinate & ensure that situation is under control, said Maharashtra CMO.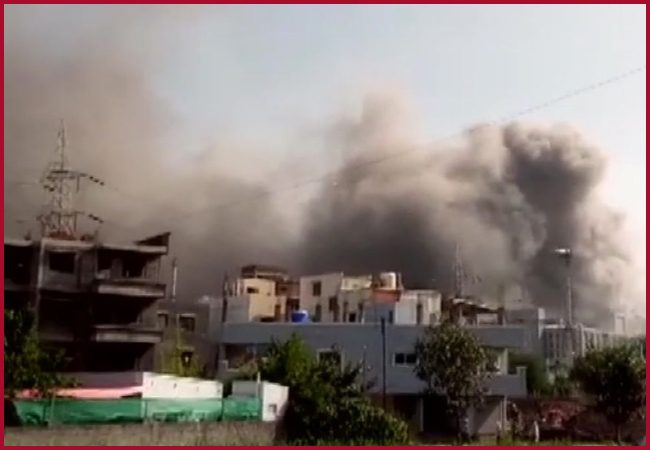 Serum Institute of India has developed the Covishield vaccine developed by AstraZeneca and Oxford University while the Covaxin has been developed by Hyderabad's Bharat Biotech in collaboration with the Indian Medical Council of research (ICMR) and National Institute of Virology.