Mamata announces slew of grants for Durga Puja; is it TMC's 'soft Hindutava'?
Mamata Banerjee has announced doles for Durga Puja celebrations in the state, announcing Rs 50,000 aid for all pandals. But, this also has given political fodder to Opposition.
September 25, 2020 15:34
New Delhi: West Bengal government has announced a slew of grants for the upcoming Durga Puja festival in the state.
In a major announcement, the Chief Minister Mamata Banerjee has said that each of 37,000 pandals in the state will get a state grant for Rs 50,000 for organizing Durga Puja celebrations.
"Due to Covid-19 pandemic, we all are facing a tough time. We have decided to provide Rs 50,000 grant to each Durga Puja committee of the state. We have also decided that CSEC and the state electricity board will give 50% waiver for the puja committees," Mamata said yesterday.
"Around 81,000 hawkers in the state will each get ₹ 2,000 as a Puja gift," said Mamata.
She also informed that fire Brigade, Kolkata Municipal Corporation and other civic bodies will not charge anything for services during the Navratri festival.
Mamata's soft Hindutava card ahead of Bengal polls
These doles extended by Mamata government is a welcome move but it has also given ammo to Opposition party, especially BJP. The latter calls it an election gimmick to lure the Hindu voters.
Mamata Banerjee has repeatedly been accused of 'minority appeasement' as her government has been more friendly and benevolent in handing out benefits to that community.
Muslims constitute about 30% population of the state and they are said to be strong vote-bank of TMC. Didi overturned the Left government with strong support from this community. And, since then TMC govt policies have been rolling out 'discriminatory' policies.
Like in 2012, Mamata govt sanctioned monthly allowance of Rs 2500 and Rs 1500 for Imams of Mosques and Muezzins, however no such handout was extended to Hindu priests. '
However, as the states prepares for Assembly polls next and faces strong chances of ouster by the BJP, the Mamata government has announced grant of Rs 1,000 monthly allowance and free housing to 8,000 Brahmin priests. The scheme named "Rajya Purohit Kalyan Prokolpo" was approved by West Bengal cabinet recently.
This support of Hindu priests, along with doubling the doles for Durga Puja, though party claims it to be Covid-induced help, is seen as a tactical move by TMC to lure a sizeable section of Hindu votes.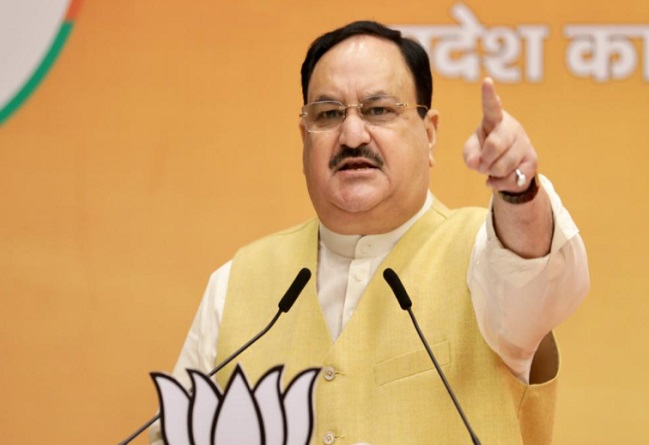 BJP chief J P Nadda, in a recent address to BJP workers in West Bengal, had called the Mamata government anti- Hindu.