MP: Former CM Uma Bharti writes to PM Modi over women's reservation Bill, demands quota for backward women
If this Bill is passed without this special provision, then the women from the backward classes will be deprived of this special opportunity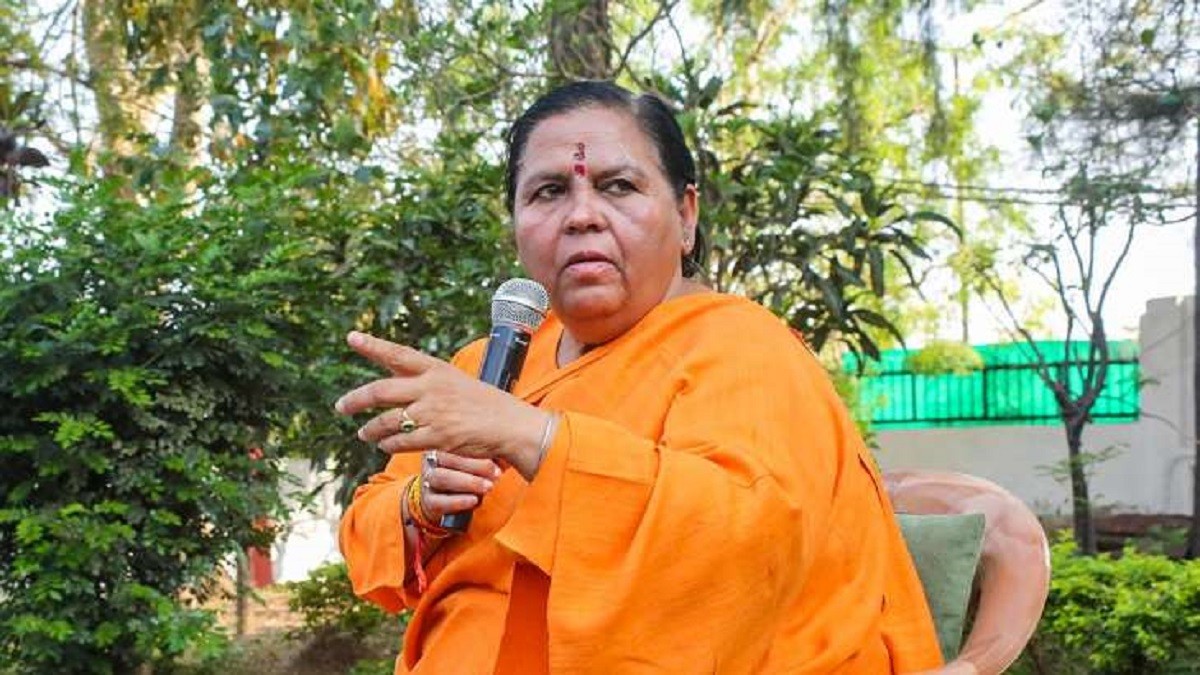 Bhopal: Former Madhya Pradesh chief minister Uma Bharti on Tuesday wrote to Prime Minister Narendra Modi over the tabling of the women's reservation Bill, demanding that of the 33-per cent reservation assured for women in the legislative bodies, 50 per cent should be set aside for ST, SC and OBC communities.
#WATCH | Nagpur: "Earlier, Uma Bharti raised the issue on different matters and she opposed the Women's Reservation earlier when the Bill was going to be introduced in Lok Sabha. We also support her demand today that OBC women get reservations in Lok Sabha and Legislative… pic.twitter.com/SkEFlMyxQI

— ANI (@ANI) September 20, 2023
In her letter, a copy of which is with the ANI, Bharti wrote, "The introduction of the women's reservation Bill in the parliament is a matter of happiness for the women of the country. When this special reservation was presented in the House by the then Prime Minister Deve Gowda in 1996, I was a member of Parliament. I immediately stood up and moved an amendment to this Bill and more than half of the House supported me. Deve Gowda happily accepted the amendment. He announced the handing over of the Bill to the Standing Committee."
"There was a lot of uproar in the House before it was adjourned. As soon as she came to the corridor of the House, many MPs from her party were angry but late former Prime Minister Atal Bihari Vajpayee gave her a patient listening. Despite being staunch political opponents, Mulayam Singh Yadav, Lalu Yadav, and their party MPs were all in favour of the amendment, she wrote.
She added in her letter, "I am presenting a proposal for an amendment before you (PM Modi) as well. I am confident that you will get this Bill passed with the proposed amendments. 33% reservation for women in legislative bodies is a special provision. However, it should be ensured that of these 33 per cent reserved seats, 50 per cent are set aside for ST, SC and OBC women."
#WATCH | Bhopal: On Women's Reservation Bill, BJP leader Uma Bharti says, "I am extremely happy that this Bill was introduced however there's no clarity when it comes to ST, SC and backward classes…So I fear this 33% quota will go to the nominated category. I am very concerned.… pic.twitter.com/ZloXh7Ev3c

— ANI MP/CG/Rajasthan (@ANI_MP_CG_RJ) September 19, 2023
There is a provision for special reservations for backward caste women in Panchayati Raj and local bodies, she noted in her letter, adding that backward women from the Muslim community, recognised as such by the Mandal Commission, should also be considered for reservation in legislative bodies. If this Bill is passed without this special provision, then the women from the backward classes will be deprived of this special opportunity, she added.
"Although the MPs of our party and other parties, especially the Left and Congress MPs, were very angry with me, some senior leaders of our party supported me. As long as I was with you in the cabinet for five years, whenever the issue of women's reservation was raised, I would insist that it should be balanced and holistic," Bharti wrote.
"I am no longer in the Parliament but the backward, Dalit and tribal sections of the country are confident that our government will clear the Bill after taking interests into consideration," she added.