'Rahul & Soros speak in same tone, Cong & Pak talk same language': Nadda hits out
Reiterating the demand for apology, Nadda said, "Rahul Gandhi should apologise before the country. It's clear now that Manishankar Iyer and Salman Kurshid's rant on foreign soil against India wasn't their personal action but a collective action of the Congress party."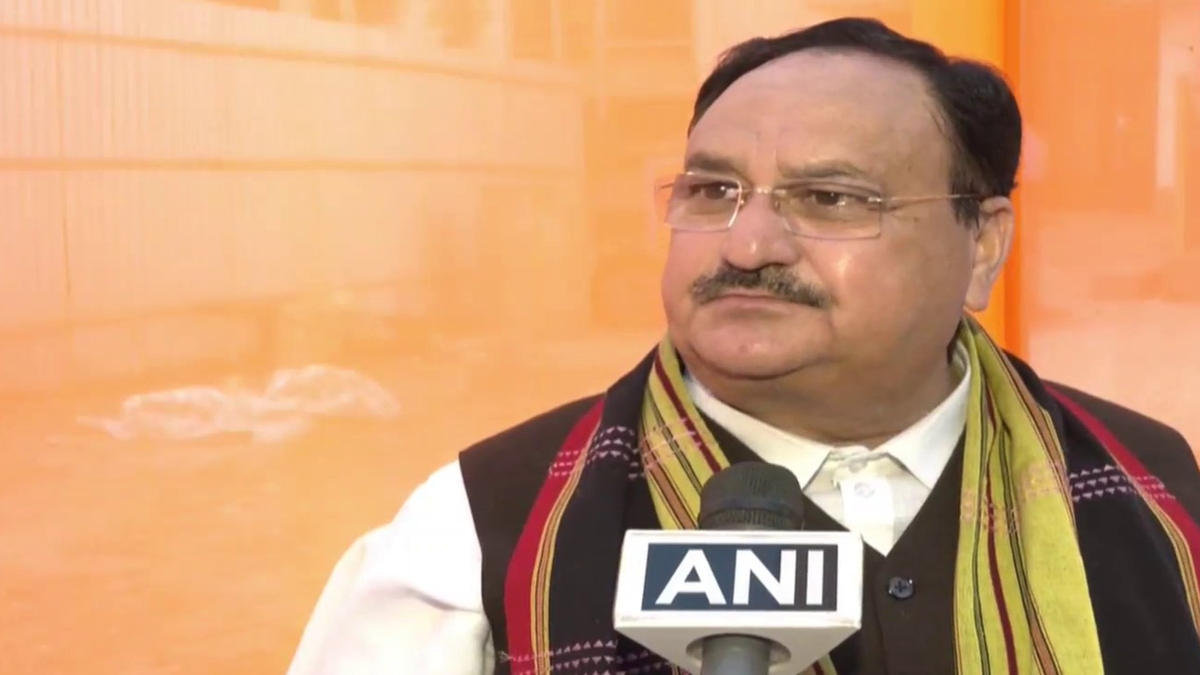 New Delhi: Bharatiya Janata Party (BJP) President JP Nadda on Friday launched a scathing attack on the Congress party as well as Rahul Gandhi over latter's controversial remarks in London and reiterated demand for an apology by the Gandhi scion.
Going all guns blazing against the two, Nadda said that the grand old party was engaging in anti-national activities while Rahul Gandhi has become a permanent part of anti-nationalist toolkit.
The BJP chief also saw a link between Rahul Gandhi & investor George Soros (a known India basher) and Congress party & Pakistan.
Speaking to press, Nadda asked "Why anti-national Soros and Rahul Gandhi speak in the same tone while Congress and Pakistan speak the same language."
The stinging attack by BJP chief came a day after Wayanad MP addressed a press conference and trained guns at Modi govt over 'weakening' democracy in the country.
#WATCH | Why do George Soros and Rahul Gandhi speak the same language? Why do Pakistan and Congress speak similarly?: BJP President JP Nadda pic.twitter.com/LeTzSdINoX

— ANI (@ANI) March 17, 2023
BJP chief JP Nadda said, "Unfortunately, the Congress party is indulging in anti-national activities. After being repeatedly rejected by the nation, Rahul Gandhi has now become a permanent part of this anti-nationalist toolkit."
Nadda asked when India has become 5th largest country in the world and is hosting G20 meetings, then why Rahul Gandhi is casting aspersions on own country , on a foreign soil.
He reiterated that Rahul must apologise to the nation, a demand strongly pursued by the party. Parliament is also facing a logjam over BJP-Congress face-off over Rahul's remarks & Adani's stock crash. BJP is insisting that Rahul must apologise to the nation for his demeaning remarks against the country.
Reiterating the demand for apology, Nadda said, "Rahul Gandhi should apologise before the country. It's clear now that Manishankar Iyer and Salman Kurshid's rant on foreign soil against India wasn't their personal action but a collective action of the Congress party."
Rahul Gandhi, while participating in a UK event had spoken at length, underlining the fact that the dissenting voices were 'crushed' in India and Opposition was finding it hard to make its voices heard.
This was the reason behind undertaking Bharat Jodo Yatra, Rahul had hinted.
"Our democracy is under attack. The media, judiciary, Institutional frameworkers, Parliament.. all are under attack and we are finding it difficult to put the voice of people through normal channels," Rahul had said.