Ramdev courts controversy, says 'Muslims being told to offer namaz & do what all they want, even lift Hindu girls'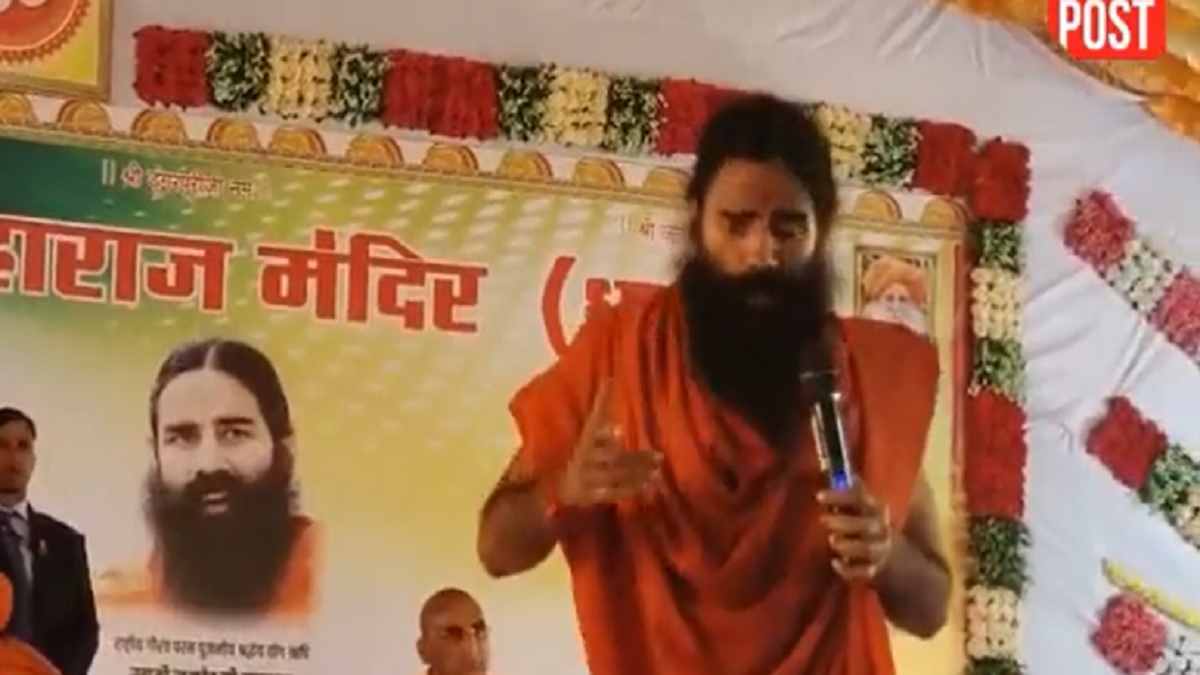 New Delhi: Yoga guru Ramdev on Thursday made a controversial statement while taking a jibe at other religions including Islam & Christianity.
Speaking at a religious event in Rajasthan's Barmer district, the Yoga guru said that Muslims are being today taught to offer namaz and do what all they want, even if that means abusing the law.
"Today, Muslims are only being taught to offer namaz and do anything & everything. They think it's well within their right to lift Hindu girls. The only necessity that they think is offering namaz," Ramdev said at the gathering.
"It is only necessary for Muslims to offer Namaz and then whatever they do after offering Namaz, is justified. Either pick up Hindu girls or do or do whatever comes to your mind by becoming a terrorist in the name of Jihad," he added.
Yoga guru made these remarks while listing out the positives of Sanatan Dharma and 'shortcomings' of other religions including Islam & Christianity.
Coming down on the dressing pattern of Muslims, he said that Jannat (heaven) for them means wearing pajama above the ankle, cutting off their moustache and flaunting a cap.
"Quran says so or Islam says so. I don't know? But, these people are saying that your place in heaven is confirmed. You will get hurr (angels) in heaven, you will get to drink alcohol. Such a heaven is worse than hell. But still people are cutting their moustaches, wearing caps on their heads. It's just madness," Ramdev said at the gathering.
"जन्नत का मतलब छोटा पाजामा, कटी दाढ़ी और सर पर टोपी": बाबा रामदेव का विवादित बयान, राजस्थान के बाड़मेर की एक सभा में बोले योग गुरु pic.twitter.com/FAE3Gi8Vxo

— Newsroom Post (@NewsroomPostCom) February 2, 2023
However, the Yoga guru also went on to add that he was not targeting or criticizing any particular religion but merely calling out the wrong practices being adopted by the community. "People must not fall into this trap," he said.
Ramdev also heaped praises on Hinduism and said that Sanatan Dharma was only about serving the mankind.
"Sanatan Dharma means you wake up in the morning in Brahma Muhurt, remember the God, do yoga & meditation and serve the fellow human being," he said.