'Sasu Maa' Rabri Devi welcomes 'bahu' Rachel aka RajShri and son Tejashwi Yadav in Bihari's traditional way
Here is how Former Bihar Chief Minister welcomed her bahu Rachel aka RajShri and son Tejashwi Yadav home.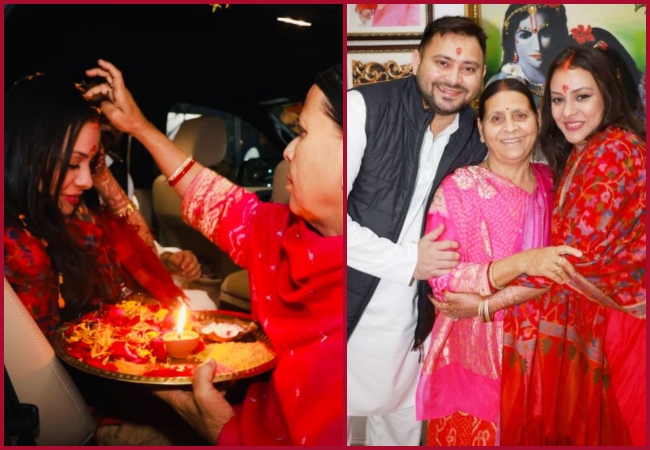 New Delhi: Bihar's opposition leader Tejashwi Yadav, son of former CM Lalu Prasad Yadav and Rabri Devi received a grand welcome by the supporters and party workers at Patna Airport.
Tejashwai Yadav landed at the Patna Airport with his wife Rachel aka RajShri. The couple got married on December 9 in a low-key event in Delhi.
The newly wed Tejashwai Yadav's wife Rachel was welcomed by mother in law Rabri Devi with full cultural rituals.
In the series of pictures that was shared by Tejashwi's sister Rohini shows how lovingly 'sasu maa' Rabri devi welcomed her 'bahu' home.
रिश्तों की नई डोर है, ख़ुशियों की भोर है.

यह रिश्ता प्रेम, अपनत्व, भरोसे, अपनापन का संगम है. यह एक नई सुखद भोर की शुरुआत है. एक नए सपने की शुरुआत है.

यह ज़िम्मेदारी और नए एहसास का सफ़र है. यह समय है ख़ुशियों में शरीक होने का. यह समय है एक बेटी के कदमों को घर में पूजने का. pic.twitter.com/LsvpA3akV5

— Rohini Acharya (@RohiniAcharya2) December 14, 2021
In one of the picture Rabri devi can be seen posing with the newly marred couple with full of smiles.
Rohini who is very much active on social media also shared a screen grab where nanad and bhabhi was seen talking on video call.
Welcome to patna bhai nd bhabhi 🥰💕 pic.twitter.com/nVWEiqSuoY

— Rohini Acharya (@RohiniAcharya2) December 13, 2021
Although, Tejashawi's mama Sadhu Yadav has expressed displeasure over bhanja marrying a Christian girl, but it seems that the family have accepted Rachel with love.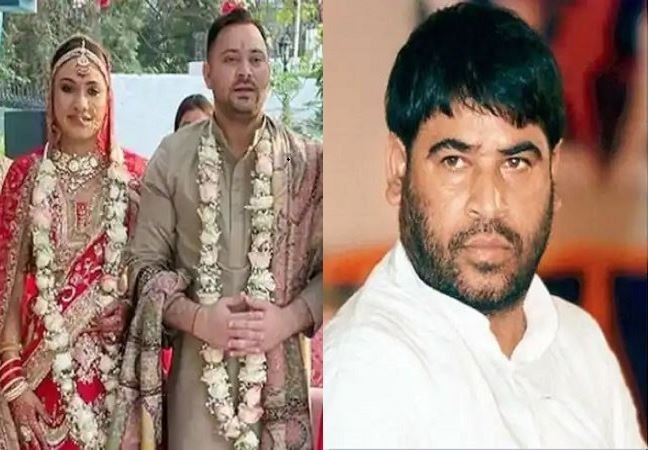 After returning to Patna, Tejashawi addressed the media and talked about his marriage and his wife's name change.
He also said that there was no issue in the family over marrying a girl from different community. He said that the marriage function was a low key affair as the both the family wanted some space for themselves and wanted to spend some personal time.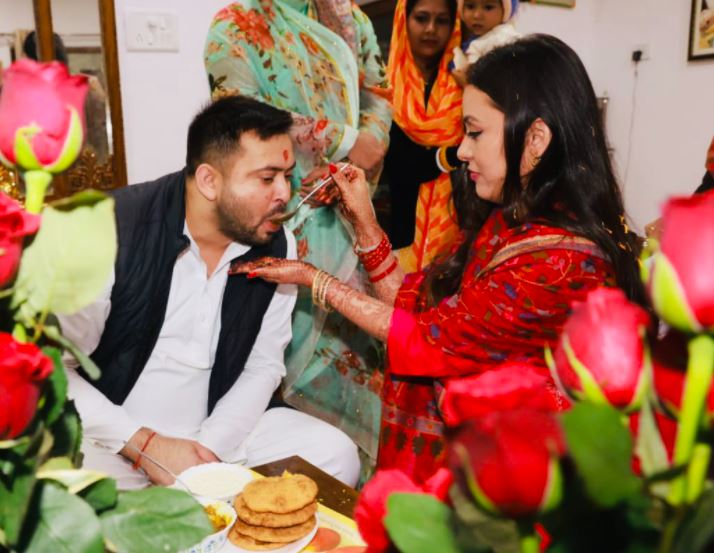 Cricketer tuned politician also said that bahu bhoj/ reception date will be announced soon where all the supporters will be invited.
He also said that his wife had chosen the name voluntarily, he said that the name Rajshri was suggested by his father Lalu Prasad Yadav.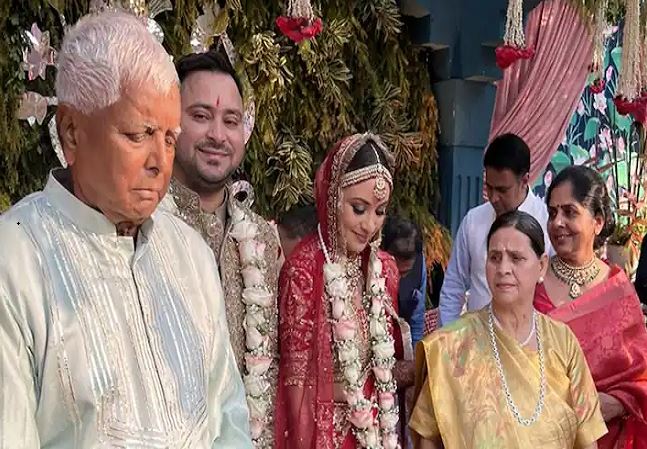 Reveling the reason behind wife's name change he said that the name was suggested as it would be easy for the people of Bihar to pronounce it.
Tejashawi also said that no conversion took place for the marriage.