Targeting Centre, AAP's Rakhi Birla makes offensive references to HM Amit Shah & PM Modi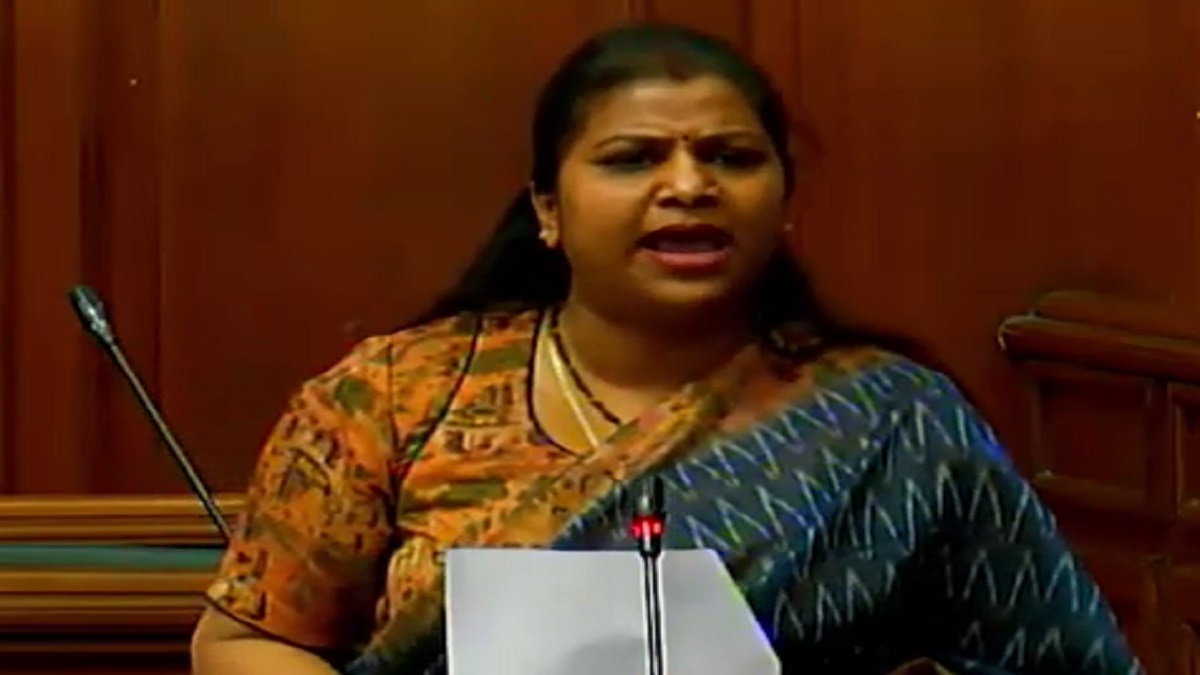 New Delhi: Rakhi Birla, the Aam Aadmi Party (AAP) MLA & Deputy Speaker of Delhi Assembly, sparked off a major controversy on Friday by taking offensive jibes at Home Minister Amit Shah & Prime Minister Narendra Modi.
Addressing the ongoing session of Delhi Assembly, the AAP MLA lashed out at the Centre while accusing it stalling AAP govt's development projects and in the same breath made derogatory & disparaging remarks against HM Amit Shah & PM Modi.
Rakhi Birla called Amit Shah a 'tadipaar', 'uneducated & unqualified' Home Minister while also made insulting references to Prime Minister & Delhi LG VK Saxena.
She called Delhi LG a 'puppet' and demanded that the city administrator should work with state govt in facilitating good governance & not on blocking & stalling projects.
Launching a blistering attack on the Centre, she said, "by stonewalling Kejriwal govt's projects, you won't achieve anything."
Further, she listed out Kejriwal govt's achievements towards women safety in the capital and demanded that the Centre directs & sensitises Delhi police for making the city safer for women.
"AAP govt installed CCTV cameras in city, equipped buses with panic buttons but what is Centre doing? Delhi has become rape capital, what are you doing to make it safe capital?" she said in the Assembly.
Kejriwal raises pitch, targets PM
Chief Minister Arvind Kejriwal also hit out at the Centre & Prime Minister in particular, while speaking on Delhi Budget.
Apparently miffed over Rahul Gandhi's disqualification from Lok Sabha, the AAP co-ordinator tore into the Centre and claimed that this regime was the most corrupt and incumbent Prime Minister most corrupt.
Without taking Narendra Modi's name, he took direct aim at Prime Minister for being "least literate PM of the country."
"Never has the country seen a Prime Minister with 12th pass grade," Kejriwal said in the house.