Yet another Pitbull attack in Lucknow leaves youth severely injured; Owner arrested
The dog owner had fled the scene after the horrific incident, while the youth was rushed to the nearby Civil Hospital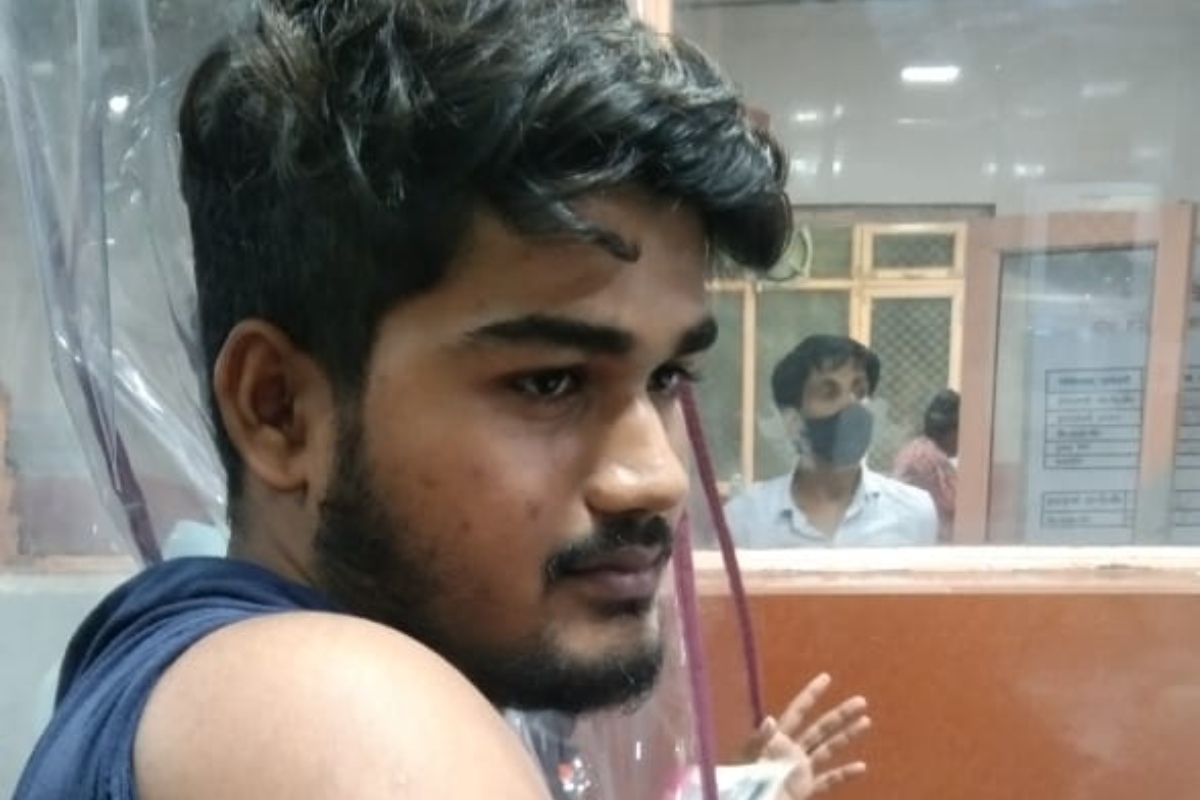 New Delhi: The reports of pet dog attacks in the country have seen a rapid jump in recent times, leaving major concerns for public safety and concerned authorities.
In another similar incident, a youth strolling in the Gomti Nagar area of Uttar Pradesh's capital city Lucknow was attacked by a pit bull dog.
As reported by news agency IANS, the person's hand was severely injured in the attack while the dog only released him when the onlookers came to his rescue and shooed the dog away with the help of sticks.
The dog owner had fled the scene after the horrific incident, while the youth was rushed to the nearby Civil Hospital, where he was discharged after receiving treatment.
The local police scanned through the CCTV footage of the area and identified the dog owner, who has now been arrested on a complaint lodged by the victim Pranjal Mishra.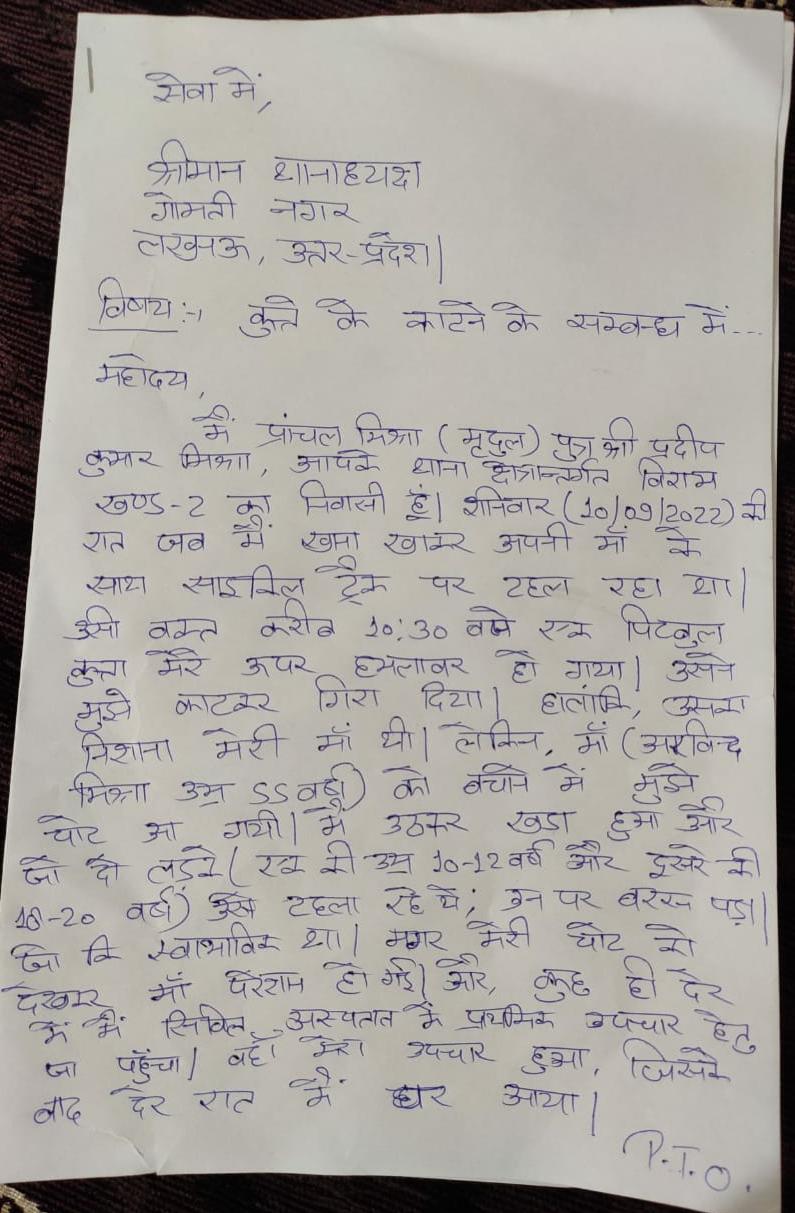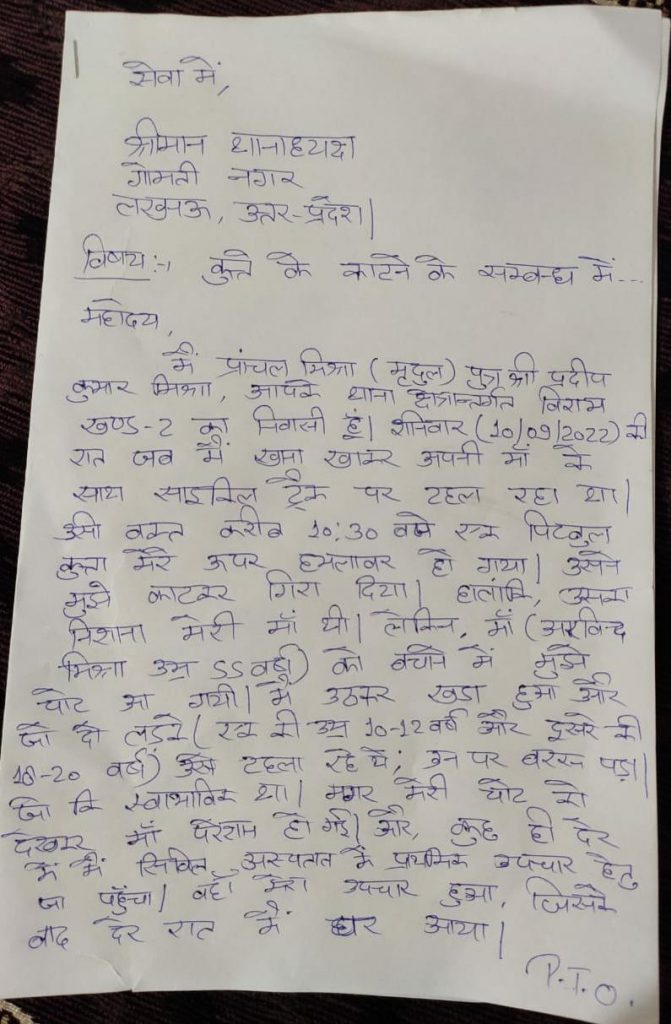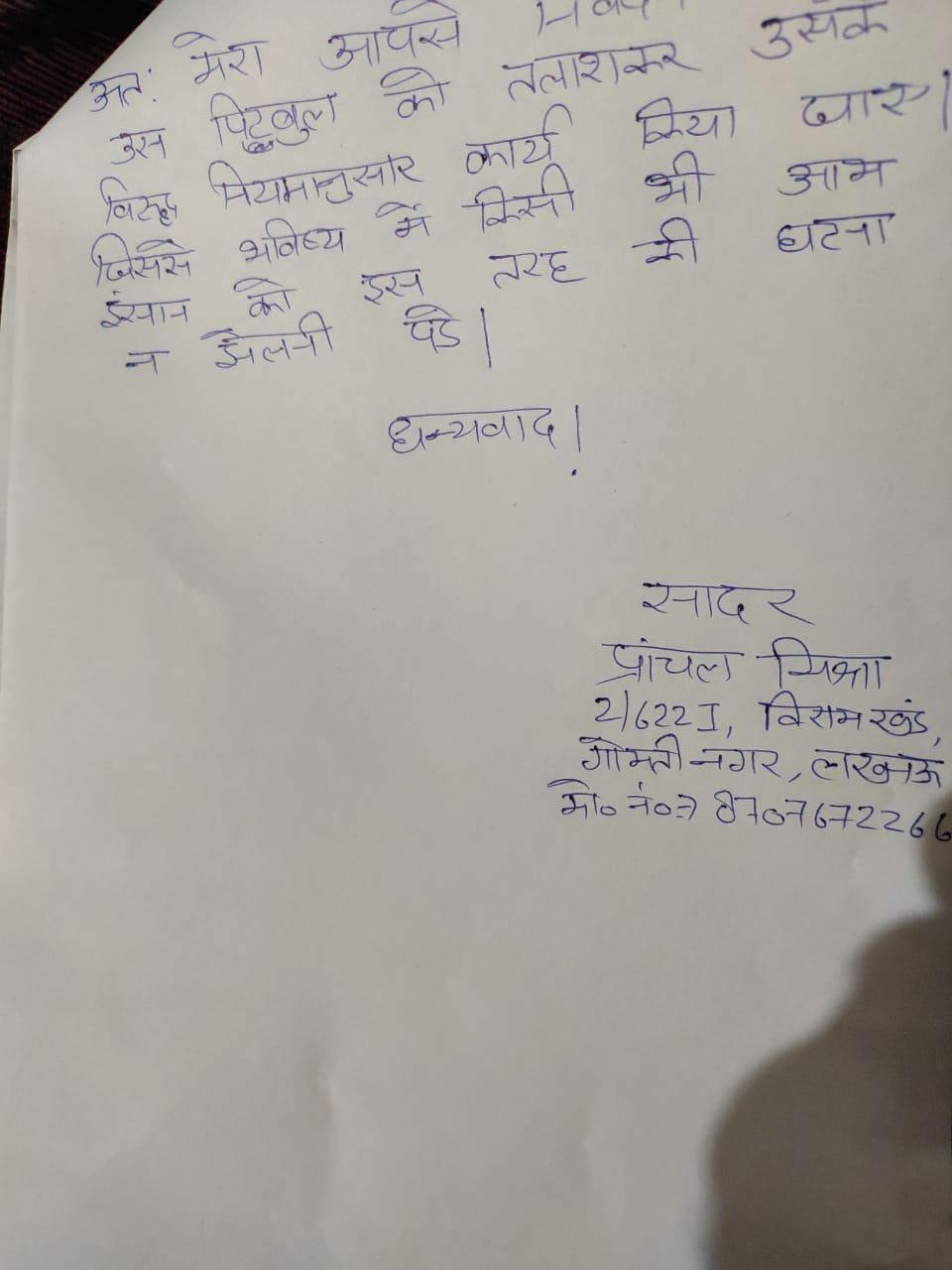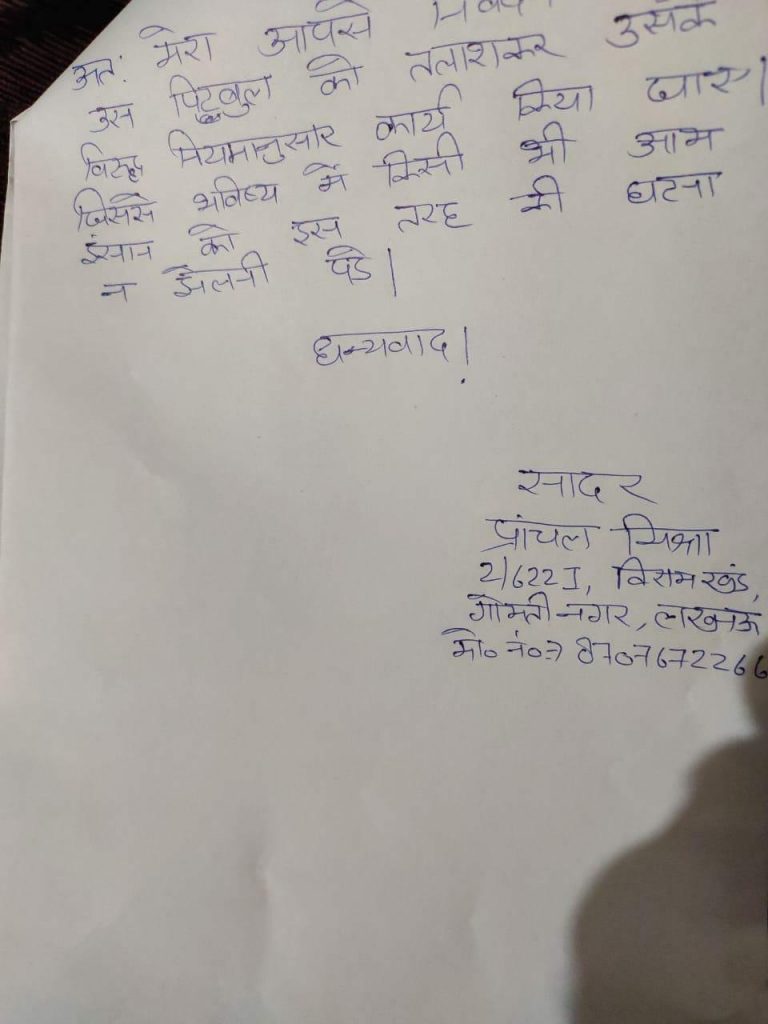 In a conversation with an English daily, Pranjal said that he was walking in the park with his mother after having dinner at around 10:30 on Saturday night. A teenager along with a couple of other kids was also strolling in the park with his pet dog.
"I was just escaping from the dog when suddenly his dog released the leash and pounced on me. My mother ran to save me but she slipped and fell. The dog bit me on the hand and only released it when the passers-by came to my rescue while the teenager and the kids fled from the spot", he added.
Previously, a 82-year-old woman was mauled to death by her own pet Pitbull in July this year in Lucknow.