95-year-old Covid patient takes internet by storm, grooves to garba; VIDEO goes viral
Photographer Viral Bhayani shared the video of the 95-year-old woman on his Instagram account. who hails from Rajkot and is admitted in a hospital.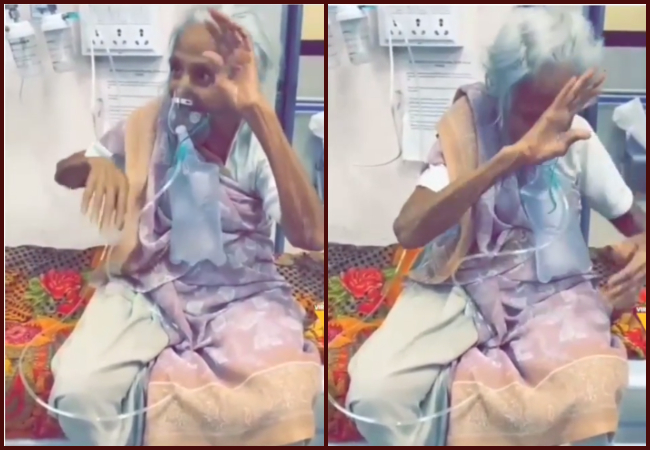 New Delhi: The second wave of coronavirus has been wreaking havoc across the country, as death toll has stayed above the mark of 4,000 for a number of days. But even in these difficult times, many people are trying to spread positivity and motivation so that people can defeat the virus. Well, in this distressing situation of India, when the social media is filled with calls for help amid the shortage of various medicine and medical oxygen, one needs a dose of positive news on a regular basis.
A 95-year-old woman infected with Covid is spreading that dose of positivity as she can be seen grooving to Garba while wearing an oxygen mask. Showing a lot of hope for others who are infected with the virus.
Photographer Viral Bhayani shared the video of the 95-year-old woman on his Instagram account. She hails from Gujarat's Rajkot and is admitted in one of the city's hospitals. Despite her age and infected with the virus, the woman is happily doing her Garba on her hospital bed. Bhayani captioned the post, "95 year old granny from Rajkot who is covid positive and shows us her fighting spirit."
View this post on Instagram
The video has gone viral with almost 2 million likes, netizens are bowing down to her for her energy while also wishing her a speedy recovery. One user commented," God bless her with lots and lots of good health," while another said, "This is something we call 'positive vibes'."