Indian origin contestant conquers Masterchef Austrlia, bags Rs 1 crore prize; meet Justin Narayan (VIDEO)
Justin shared pictures from the finale and wrote, "Find people that believe in you. Back yourself. Go hard and hopefully you'll surprise yourself! Whoever's reading this I love you."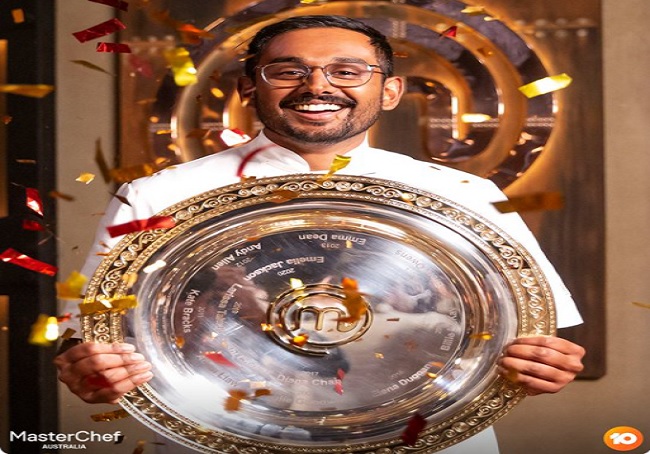 New Delhi: Making the nation proud, Indian-origin contestant Justin Narayan has won the immensely popular reality show, where one has to prove his/her culinary skills.
Justin Narayan has won the season 13 of MasterChef Australia, after beating 3 other contestants on the show during the grand finale.
Congratulations to our #MasterChefAU 2021 WINNER! ?? pic.twitter.com/NaxVzRtd1H

— MasterChef Australia (@masterchefau) July 13, 2021
After the win, Justin took took to his Instagram account and thanked everyone for supporting him.
View this post on Instagram
Justin shared pictures from the finale and wrote, "Find people that believe in you. Back yourself. Go hard and hopefully you'll surprise yourself! Whoever's reading this I love you."
WATCH: Justin winning the Masterchef
View this post on Instagram
View this post on Instagram
Congrats #JustinNarayan, winner of #MasterChefAU! Well deserved!!
We'd love to host you during your next India visit.
?????? https://t.co/URjbIj6tNi

— Barry O'Farrell AO (@AusHCIndia) July 13, 2021
Justin is 2nd Indian to win Australian MasterChef trophy
Justin becomes the second Indian-origin person on the show to take home the MasterChef trophy with this win. Before Justin, it was prison guard Sashi Cheliah who had won the title in 2018.