Mother Teresa's 110th birth anniversary: 10 Inspiring quotes by the Nobel Peace Prize laureate
Love cannot remain by itself – it has no meaning. Love has to be put into action, and that action is service.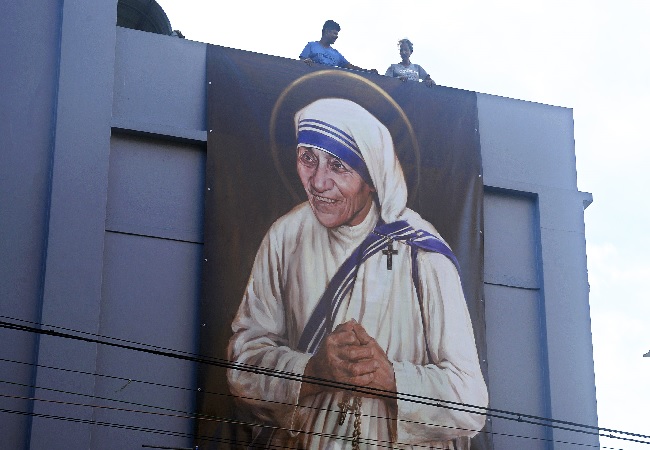 Today marks the 110th birth anniversary of Mother Teresa who was born on August 26th, 1910. Mother Teresa's original name was Anjeze Gonxhe Bojaxhiu and was born in a family of ethnic Albanians in Skopje in 1910. She left her home at the age of 18 and later joined the 'Sisters of Loreto' located in Irelands's Rathfarnham.
Teresa received a number of honors, including the 1962 Ramon Magsaysay Peace Prize and 1979 Nobel Peace Prize. She was canonised on 4 September 2016, and the anniversary of her death (5 September) is her feast day. A controversial figure during her life and after her death, Teresa was admired by many for her charitable work. She was praised and criticized on various counts, such as for her views on abortion and contraception, and was criticized for poor conditions in her houses for the dying. Her authorized biography was written by Navin Chawla and published in 1992, and she has been the subject of films and other books. On 6 September 2017, Teresa and St. Francis Xavier were named co-patrons of the Roman Catholic Archdiocese of Calcutta.
On her birth anniversary; Check out some of her Inspirational quotes
Be faithful in small things because it is in them that your strength lies.
Spread love everywhere you go. Let no one ever come to you without leaving happier.
We ourselves feel that what we are doing is just a drop in the ocean. But the ocean would be less because of that missing drop.
Intense love does not measure, it just gives.
Not all of us can do great things. But we can do small things with great love.
Kind words can be short and easy to speak, but their echoes are truly endless.
If you can't feed a hundred people, then feed just one.
Yesterday is gone. Tomorrow has not yet come. We have only today. Let us begin.
We shall never know all the good that a simple smile can do.
Love cannot remain by itself – it has no meaning. Love has to be put into action, and that action is service.
The most terrible poverty is loneliness, and the feeling of being unloved.