Man brutally trolled for suggesting women not to dance at their weddings
Some trolled him brutually, others gave hilarious reaction.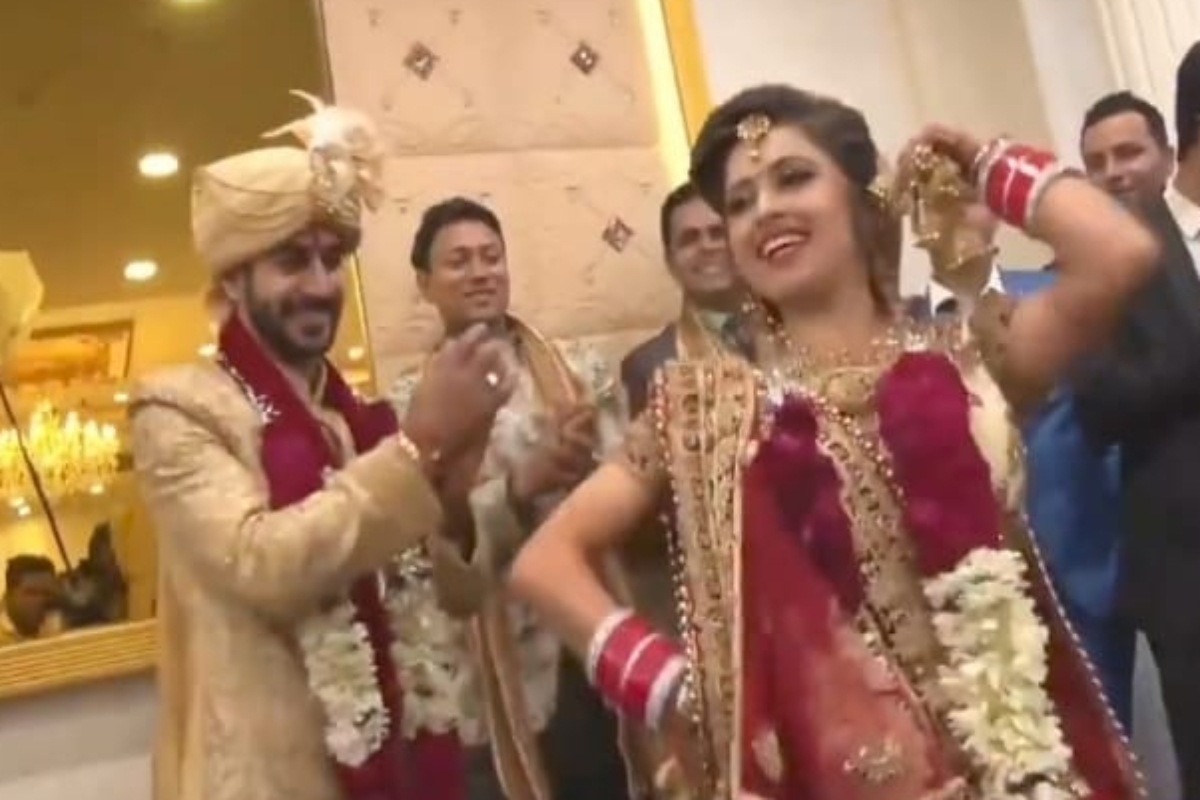 New Delhi: From a long time we have been advising woman about what to do and what to not. Wedding is incomplete without food, good clothes, music, relatives taunting each other and offcourse how can one forget dance.
Just like we need salt in dishes, similarly we need dance in the weddings. It is the main ingredient of the event.
Nowadays brides dancing in their own wedding have become very common. Where on one hand brides think that this day is never going to come again on the other hand this can trigger a lot of people.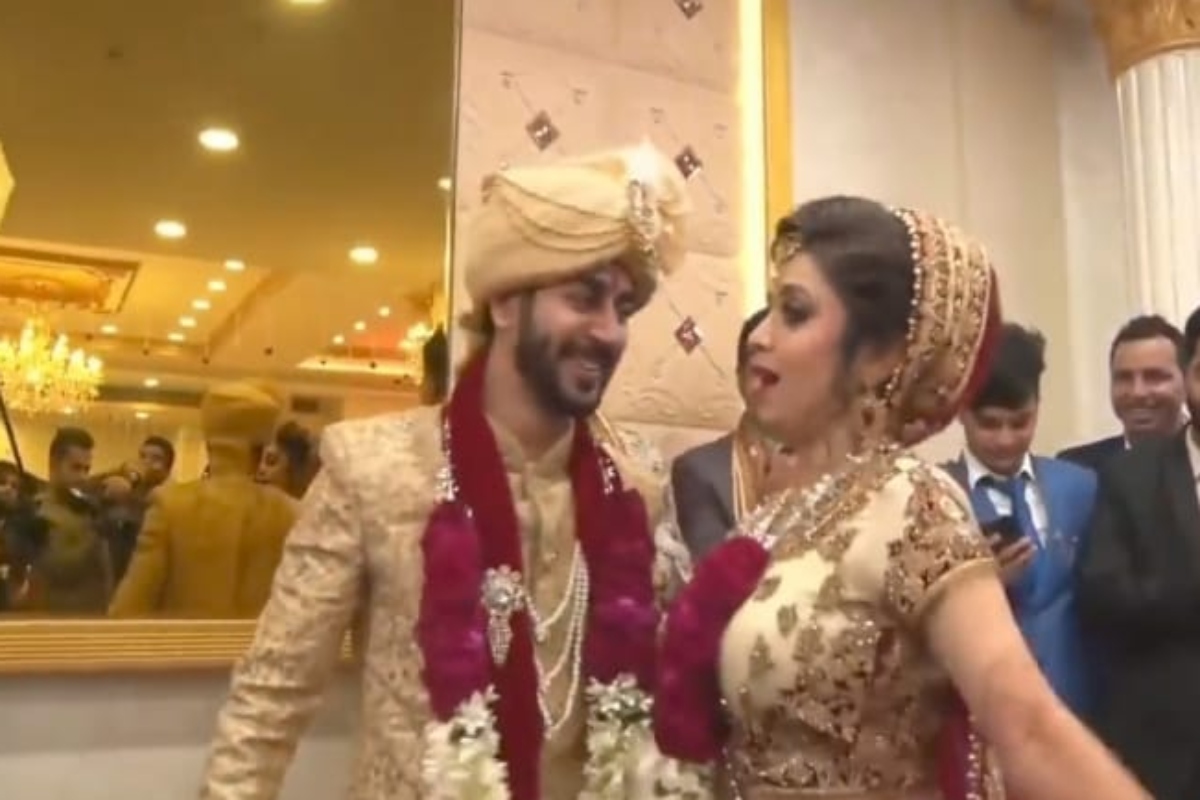 Well different people obviously have different opinion, but sometimes its crappy to see how some people can be triggered from other' s happiness.
A Twitter user named Professor Sahab shared video on his account writing this should be "This should be stop"
This should be stop 🤐 pic.twitter.com/j0cLbryXH1

— Professor Sahab (@ProfesorSahab) June 14, 2022
In the video  bride was performing for his groom on "Mere Saiyan Superstar" , both of them looked extremely happy. Infact guest also enjoyed the performance of bride.
Seeing this opinion of Professor Sahab, people in the comment section  expressed their view point. Some trolled him brutually, others gave hilarious reaction.
Here is reaction:
One person said: "Kya ho gaya…?? Bandi khush hai shaadi krke…. Naach lene do… "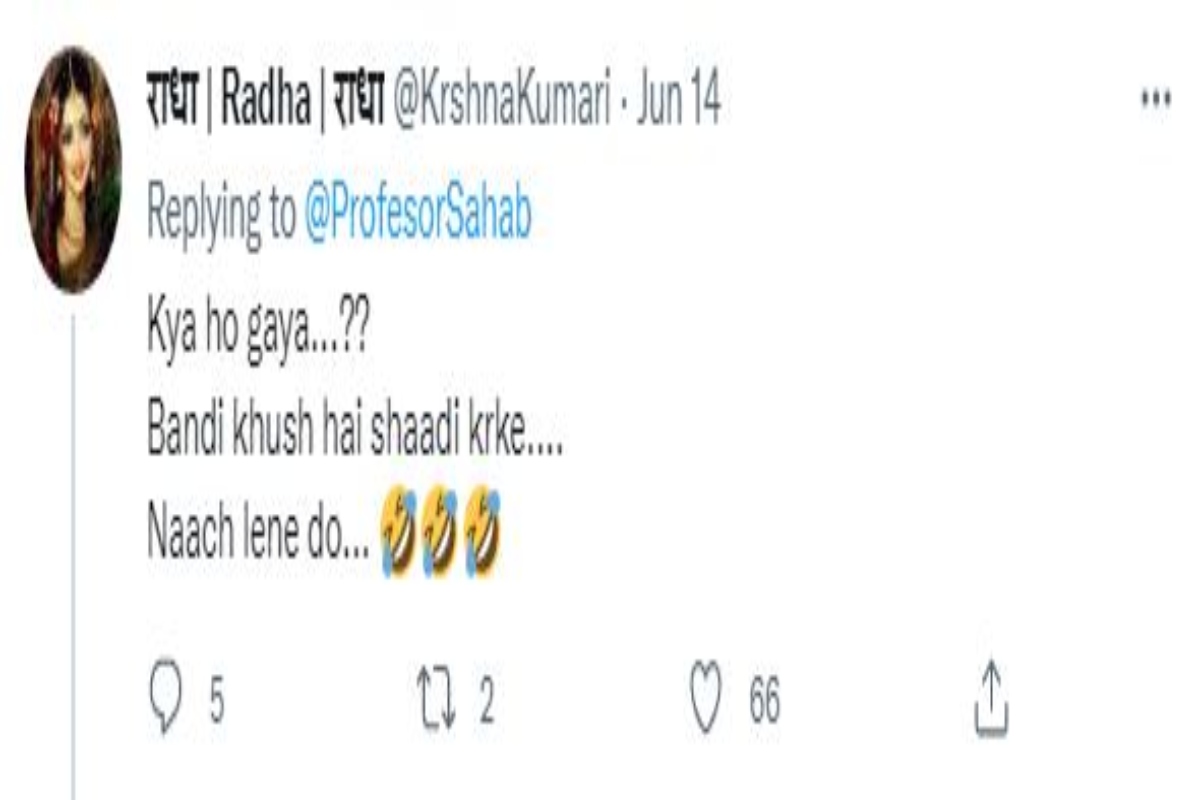 Another person added " Kyun bhai sahab" and added a drolling sticker with his statement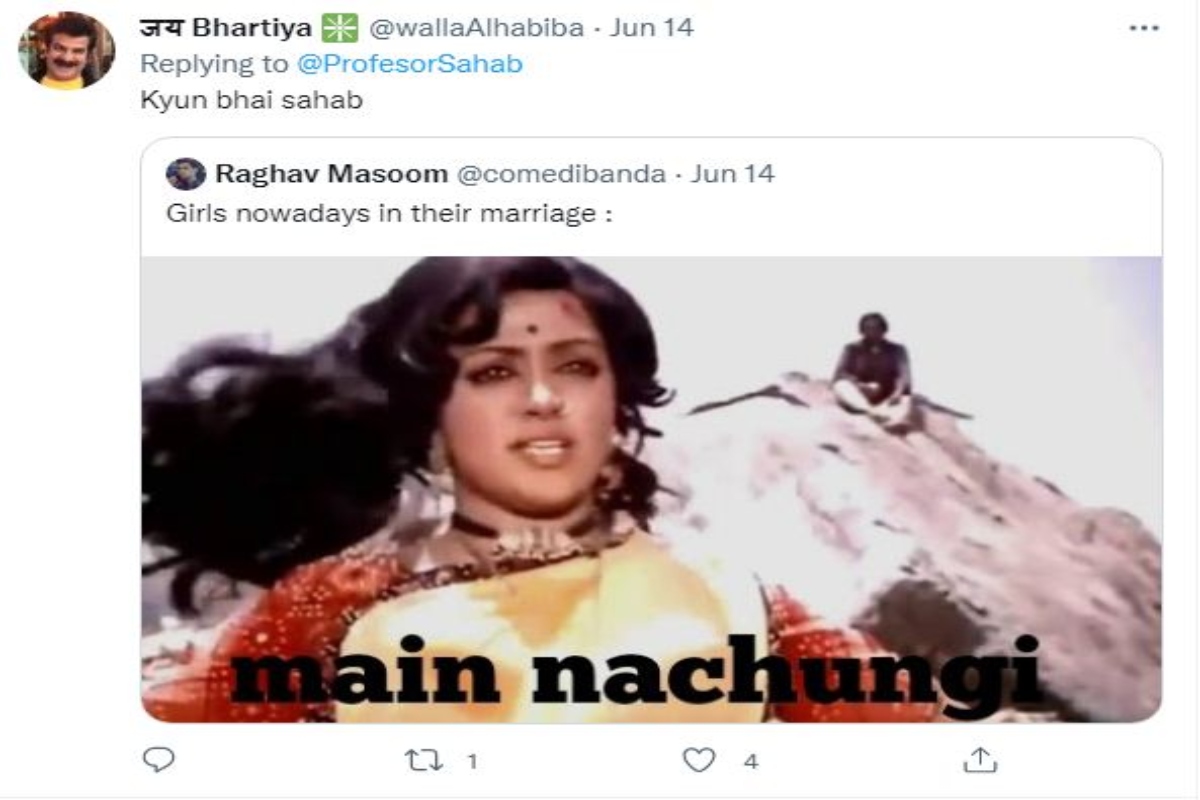 God knows what triggered the user, which forced him to upload a video and request people to start unfollowing the trend.