Ayushman Bharat Digital Mission to revolutionize healthcare delivery: SK Narvar, Capital India Corp chairman
Ayushman Bharat Digital Mission will provide a digital health identity card for every Indian. Speaking on Modi govt's flagship program, SK Narvar, Capital India Chairman said that the scheme holds potential to revolutionise and truly democratize healthcare delivery across the country."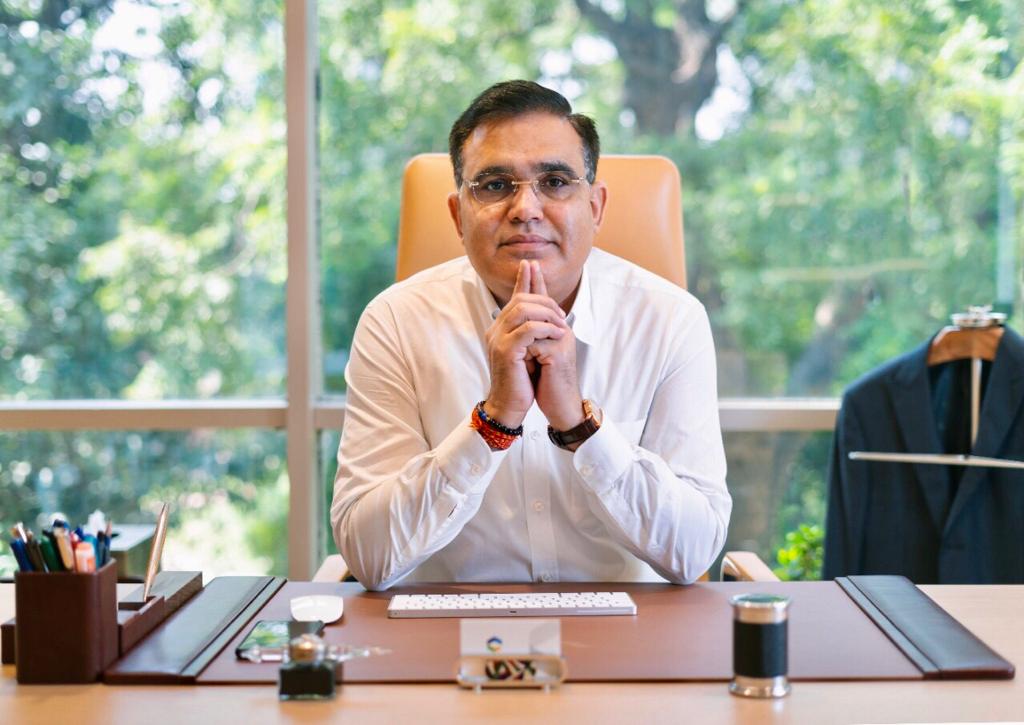 Touted as the health account of every citizen, the Ayushman Bharat Digital Mission was launched recently. We spoke to Capital India Corp chairman SK Narvar about his opinion on this significant milestone in the history of India's health infrastructure and the impact it'll have on the nation's future.
Excerpts follow:
1. In your opinion, how important is the launch of 'Ayushman Bharat Digital Mission'?
SK Narvar: At the outset, allow me to congratulate Prime Minister Narendra Modi and his team on the launch of this important milestone. Like the Aadhar card introduced a unique digital identity for all citizens, the Ayushman Bharat Digital Mission will provide a digital health identity card for every Indian. The initiative holds the potential to techno-revolutionise and truly democratise healthcare delivery across the country.
2. Yes, good healthcare infrastructure is critical for the development of a nation…
SK Narvar: Absolutely. Unfortunately, the public healthcare system in India, especially in rural areas, lacks adequate infrastructure. The existing healthcare centres are low on medicines, equipment and lack qualified Doctors and dedicated human resources. But initiatives such as Aayushman Bharat demonstrates the government's seriousness in its commitment to overhaul its scenario.
Simultaneously, private organisations are also doing their bit. For example, at Atulya Foundation, the CSR arm of Capital India group of companies, we are working towards supporting this infrastructure & providing low-cost primary healthcare in rural India. We aim to make medical care accessible, affordable, and available to everyone in villages by setting up a sound and scalable health model.
I believe that India will become healthy only if our villages have robust healthcare systems.

3. How do you think that the initiative will change the healthcare infrastructure trajectory of our country?
SK Narvar: As the Prime Minister Narendra Modi pointed out in his speech, India has nearly 130 crore Aadhaar users, 118 crore mobile subscribers, 43 crore Jan Dhan bank accounts. This digital infrastructure is bringing everything, from ration supplies to administration to the ordinary citizens, quickly, efficiently and transparently.
The Ayushman Bharat Digital Mission will leverage and add to the power of this network. It will create a seamless online platform by providing a wide range of data, information and infrastructure services, duly leveraging open, interoperable, standards-based digital systems while ensuring the security, confidentiality and privacy of health-related personal information.
4. How do you anticipate the success of this programmes?
SK Narvar: The Ayushman Bharat scheme was designed to meet Sustainable Development Goals (SDGs) and its underlining commitment to "leave no one behind." Since its launch in 2017, the initiative has demonstrated remarkable progress in its goal of enabling Universal Health Coverage (UHC). So far, more than two crore Indians have availed the facility of free treatment under this scheme.
The Ayushman Bharat Digital Mission will further augment the success of this programme. By connecting the digital health solutions of hospitals across the country with each other, the Mission will simplify the processes of hospitals and simultaneously increase the ease of living of India's citizens.