Delhi education muddle versus AAP advertisement blitz
Arvind Kejriwal-led AAP is winning elections in places where Congress govts have been completely discredited by corruption and has been thrown out by voters (Delhi & Punjab).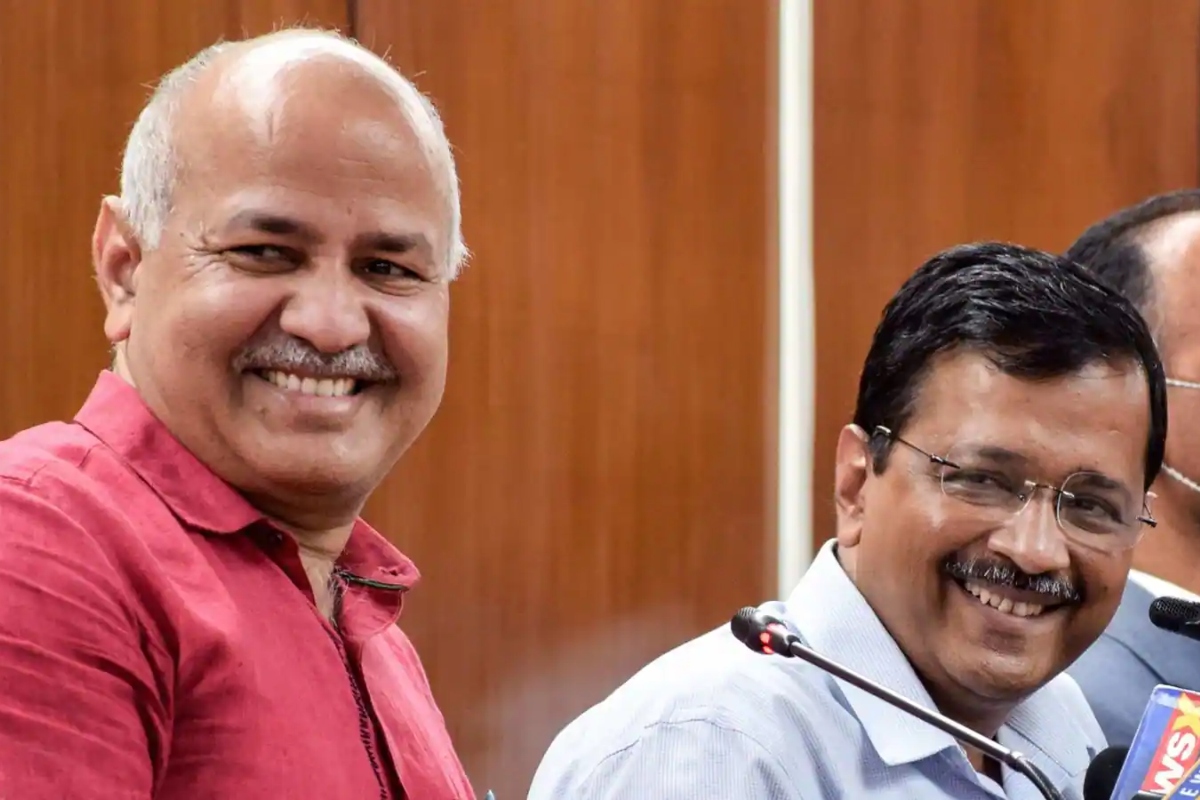 I travel a lot. People in most cities are very impressed with the Education Model of Delhi CM Kejriwal and his impressive victories. His Education model is liked and people enthusiastically speak about it. I being a Delhiite always try and tell them that it's only about 20-22 schools that have been given cosmetic changes but people are not convinced.
His 'Happiness Class' and his 'Parent Teacher Meetings' are much talked about along with the few swimming pools that they seem to have seen in advertisements and on social media. Kejriwal's claims of world-class education and children shifting to Government schools from Private Schools has done a lot of good for these people who are mesmerized by the claims of Kejriwal.
But Kejriwal is only winning elections where Congress has been completely discredited by corruption and being thrown out by voters (Delhi, Punjab).
AAP is using a mix of Congress Failure with carefully crafted advertisements and social media campaigns. People who just read headlines or see social media or continuous advertisements are not in habit of going into minute details. This work is supposed to be that of the media, which is now biased towards AAP as big funds are involved.
This exorbitant expenditure on media has also helped AAP in many other ways as it gets so many advertisements to look the other way.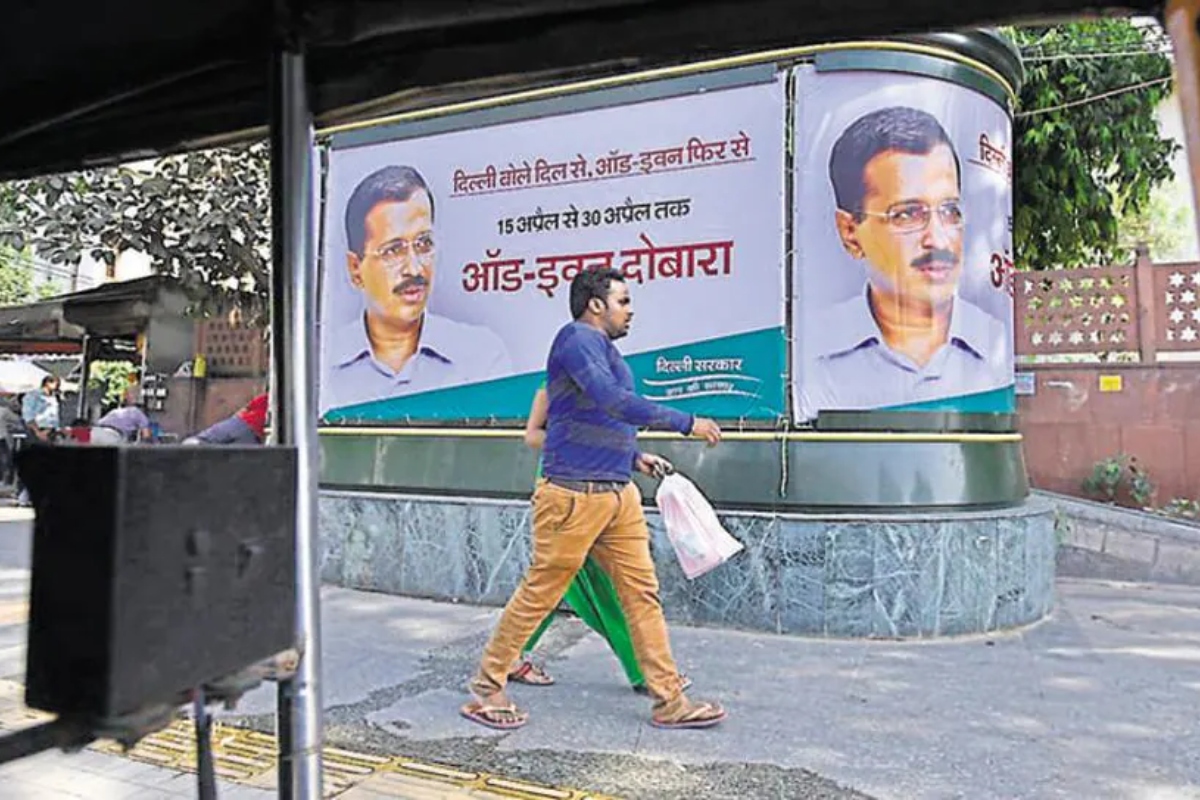 In states Like Karnataka, Goa , Uttarakhand where it was under direct confrontation with #BJP it has not been able to do anything at all.
My Predication is that in these assembly elections in Gujarat is going to reject AAP and I say this because I know people of Gujarat. In Gujarat Credibility is more important than anything else. People of Gujarat reject politics of lies and tall claims. It's in nature of Gujarat to be realist.
Some startling figures on Advertisement expenditure for you to see. Some RTI activist got these replies.
"The RTI reply uploaded by a Twitter user Alok Bhatt revealed Rs 32.52 crores were spent on ads by the AAP government in January 2021, Rs 25.33 crores were spent in February 2021 and a whopping Rs 92.48 crores were spent in March 2021. This averages to Rs 1.67 crore daily when the health infrastructure in the national capital had begun to crumble amid the second wave of coronavirus."
"Immediately after coming to power in Punjab, the Aam Aadmi Party (AAP) government in the state spent Rs 37.36 crore on advertisements in news channels, radio and newspapers, according to a Right to Information (RTI) reply received by a Punjab-based social activist."
The Delhi Government over the past seven years indicates the Information & Publicity Department having spent Rs 997 Crore on advertisements.
Now I will bit by bit try to deconstruct the 'Kejriwal Education Model' and bring on table some basic statistics that I have picked up from national newspapers or articles by several NGOs and Government Dashboards.
Ram Vir Bidhuri Delhi opposition leader, on Record in Delhi Assembly using Niti Ayog data
Its widely known that 25% of Delhi budget i.e. nearly 16,000 Crores is allocated for education. Now won't you be surprised that teachers don't get paid salaries and are forced to demonstrate on roads and go to the Supreme Court of India.
If Guru is not happy than how can performance of students be best. And the data supports this. So let's look at the data.
As per the Performance Grading Index of 2019-2020 (UDISE), Delhi does not even stand in the top 5 of the list which includes all the states and the Union Territories. Delhi's position is sixth on the whole list.
Delhi stands at 32nd position in terms of performance in the domain of learning outcome
The score of Delhi is 124 in the learning outcome domain whereas Uttar Pradesh has got 132 marks. This makes us discern that even with comparatively lower equity and access, along with not so good infrastructure, students in schools of UP are performing better than those of Delhi.
Secondly, Bidhuri stressed that the condition of Delhi University colleges funded by the Delhi Government is very poor. The government is unable to pay salaries to the teaching and non-teaching staff in the colleges fully funded by the Delhi government.
Delhi Universities experiencing funding crisis even as AAP boasts about its superior education model
According to a November 2021 news report, 12 Delhi University colleges financed by the Delhi government are experiencing a funding crisis since their assigned funds have been reduced.
Subodh Kumar, chief of the Maharaja Agrasen College staff association and coordinator of all 12 colleges, explained the scenario, saying professors want the teaching-learning process to continue, but the state government is not allowing it. Mr Kumar called it 'inhuman treatment,' and said "teachers will be obliged to demonstrate in order to fight the government's arm-twisting. Teachers have been compelled to resign as a result of the issue, he claimed."
In addition, when it comes to vocational education, for which the Delhi Government has positioned itself as a forerunner, the situation is dire.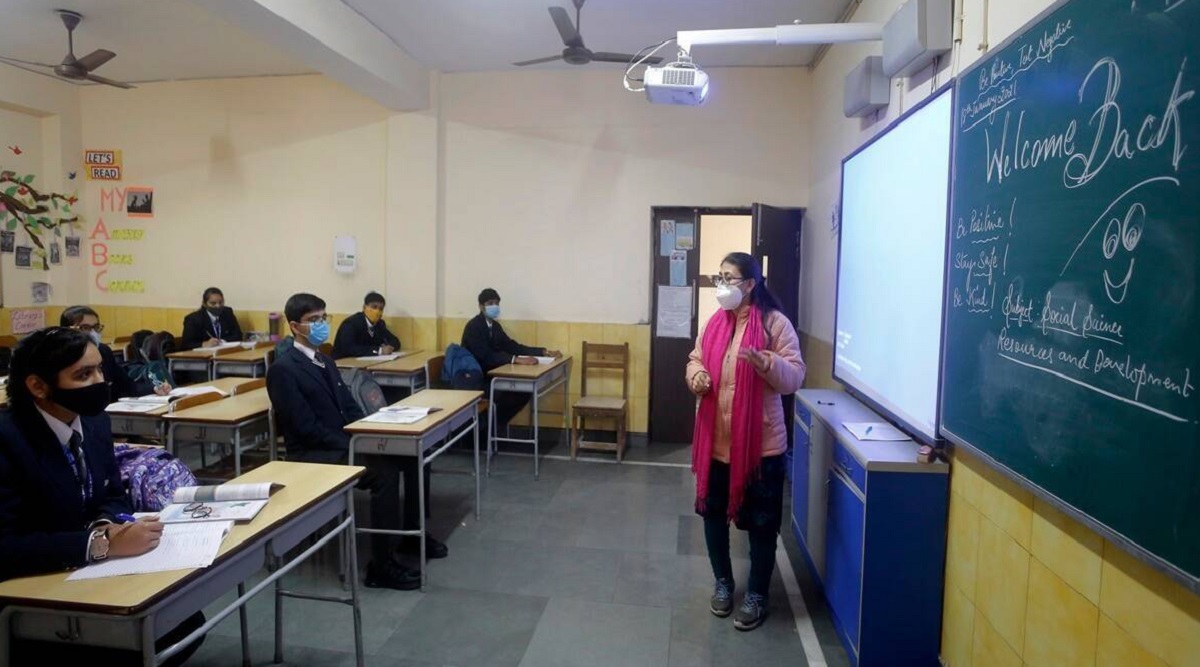 Bidhuri stated that teachers and instructors in vocational institutes are struggling with their salaries with the government being careless about them. According to some reports, 6 years have gone by, yet the salary of Delhi's vocational instructors has not increased.
In Delhi government schools, vocational trainers were hired in 2015, but their pay has remained the same since then. On October 20, 2019, Delhi Education Minister Manish Sisodia promised vocational trainers at Thyagaraj Stadium that their salaries will be increased as soon as possible, however, it is already 2022, and the pay has not been raised.
Similar is the case with guest teachers in schools and colleges who have been assured of pay hikes but nothing solid has manifested to date.
The Delhi High Court on Thursday slammed the Delhi Government over this issue by asserting that the non-availability of funds cannot be a ground for non-payment of salaries to teachers. "Teachers shape the future of the country. How can they be treated like this?" the Court asked the government.
The bench of Justice Subramonium Prasad was hearing the concerns of distressed teachers who filed multiple contempt petitions over the prolonged non-payment of their salaries, owing to the 6th and 7th Central Pay Commission.
Justice Prasad remarked "Your conduct is in complete defiance in paying salary to the teachers. They are forced to file litigation, then they are dragged to the Supreme Court, then contempt; it keeps going on."
"I don't want a 'we are implementing', I want a 'we have implemented'," the Justice asked assurance from the government in a stern voice.
Amidst the financial crisis in households due to Covid-19. Delhi college teachers faced the brunt of non-payment of their salaries while their dues prior to the months of Diwali in 2021 were also not granted. Teachers led by the DUTA have been protesting over the non-payment of salaries and other dues since the start of 2021.
With the start of school summer vacations in Delhi, the services of roughly 22,000 guest teachers have been discontinued for the duration of the holidays, an annual practice which has been opposed by the guest teachers' association.
"It is not correct to leave guest teachers unemployed for two months every year. Most of their families are dependent on the income from this job. Their pay has not been increased for five years and, in the meantime, the entire country is struggling because of inflation. A lot of guest teachers have loans and EMIs to pay off, so it is not correct to leave them unemployed for two months," said Shoaib Rana, general secretary of the All India Guest Teachers' Association. (Indian Express)
The Delhi High Court on Monday sought a response from the Delhi Government on public interest litigation highlighting deficiencies in infrastructure in its schools here and seeking directions to fill the vacant posts of principals, teachers, and other staff.
A bench headed by Acting Chief Justice Vipin Sanghi issued notice on the petition by Shri Salek Chand Jain and directed the city Government to file an affidavit disclosing the current state of existing vacancies as well as the steps taken by it to address them and the timeline within which the same would be filled.
The bench, also comprising Justice Sachin Datta, further asked the government to disclose the deficiency in infrastructure in its schools and how it proposed to deal with the same.
The petitioner said that "45503 posts of teachers are lying vacant in 1027 Government schools in Delhi run by the Delhi government" and several of them do not have well-equipped computer labs, science labs, libraries, etc.
The petition, filed through lawyer JK Gupta, argued that due to the lack of faculty, its students cannot get a quality education or compete with the other students and the Delhi government has done nothing to provide any state-of-the-art infrastructure in its schools.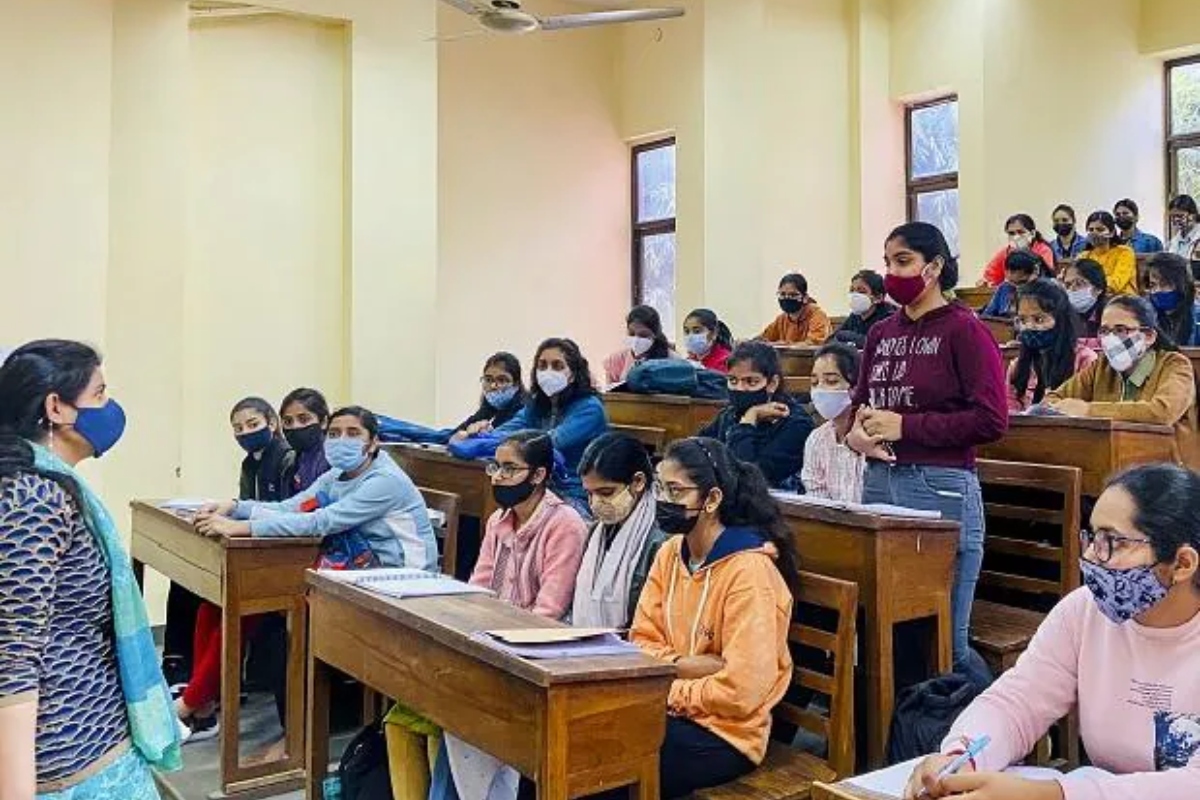 The petition emphasized that most students in the Government schools belong to the lower middle class and poor families which cannot afford the private tuition and "due to the shortage of the teaching staff, the respondents (Delhi government) are playing with the lives and prosperity and future of the poor students."
"It is a great mockery that on the one hand there is a huge shortage of the teaching staff as mentioned above and on the other hand, Delhi Government has been putting the education model in the United Nations," the petition said.
"Without the teachers, the students in the government schools are deprived of their fundamental rights of education, hence the present petition has been filed under Article 226 of Constitution of India," it added.  The matter would be heard next on November 9.
In a shocking revelation, the National Commission for Protection of Child Rights NCPCR has claimed that at least 824 out of 1027 or 80 per cent of the Delhi Government Schools functioning without a principal.
So now we establish condition of teachers in Delhi Government schools and colleges. Another major thing that we now need to check is where this money is going.
Delhi BJP spokesperson Harish Khurana said, "There are 12,748 classrooms under construction, on which the Kejriwal government is spending ₹2,892 crore, whereas the present market cost of these should be ₹892 crore. The government is spending ₹25 lakh per classroom while the cost of construction should be around ₹3-5 lakh. The government will be paying ₹2,000 crore more for work, which could have been done in ₹892 crore."
The Gujarat government has launched an intensive campaign for the construction of new rooms in primary and secondary schools. Work on 2,500 rooms is currently in progress and the target is to build 10,000 new rooms next year. A provision of Rs 937 crore from the amount of Rs 34,884 crore of the education department has been made for this, the minister announced.
If you see the Difference between 2,892 Cr for 12,000 Classrooms of Delhi and 10,000 New Class rooms of Gujarat @ 937 Crores we can see where the money is going. And those who live in Gujarat know Government schools are beautiful and world class.
Most independent observers agree that 20-25 government schools in Delhi can compare with some of the better private schools says a report.
Ahead of the polling in Punjab, Delhi Chief Minister Arvind Kejriwal took out full page advertisements with photographs of smart classrooms with 'state of art' technology. He claimed to have 'inaugurated' the 12,430 model classrooms and claimed with his characteristic modesty that they were equal to opening 250 schools.
Talking about the new classrooms, Vijender Gupta leader of BJP in Delhi Assembly said "There are only cosmetic changes. These classrooms have been created without requisition, without sanction, without passing of maps and at highly inflated costs. I believe these class rooms have been constructed only to raise funds for the elections. Many of these rooms are locked and are only show pieces."
Just by adding classrooms in a school you cannot as its equivalent to opening new schools as the classrooms will require bigger libraries , Bigger Laboratories , More Toilets and Bigger assembly halls. Just adding classrooms cannot help. Teacher post are lying vacant. Principles are not there.
AAP uses advertisement and enticement mixed with lies to get votes. One such example is below.
In a tweet, Kalkaji MLA Atishi said: "It was wonderful to host officials from Kerala at one of our schools in Kalkaji. They were keen to understand and implement our education model in their state. This is @ArvindKejriwal Govt's idea of nation building. Development through collaboration."
Quoting Atishi's tweet next day , Kerala Education and Labour Minister Sivankutty said: "Kerala's Dept of Education has not sent anyone to learn about the 'Delhi Model'. At the same time, all assistance was provided to officials who had visited from Delhi to study the 'Kerala Model' last month. We would like to know which 'officials' were welcomed by the AAP MLA."
Dropout rate more than 20% even in urbanized Delhi
It is noteworthy that while the dropout rate is very high in most of the states in the North-East and Eastern regions, the dropout rate in urbanized Delhi is more than 20%. Along with Punjab (lowest dropout rate of 1.5%), states/UTs with dropout rates less than 10% are Chandigarh (9.5%), Kerala (8%), Manipur (9.6%), Tamil Nadu (9.6%), and Uttarakhand (9.8%) are.
Delhi recorded 86.55 per cent pass percentage in Class 10 Central Board of Secondary Education(CBSE) exams this year, a steep decline from 98.19 per cent in 2021, according to official data.Delhi's pass percentage was 85.86 per cent in 2019 and 80.97 per cent in 2018.
Kejriwal had promised to establish 20 new colleges in his first election manifesto but could not set up even one new college it promised that it would start 500 new schools. But despite land being available they have been able to start only seven schools in its seven years of existence.
"The 12 colleges already under the Delhi government are starved of funds even to pay the salaries of the teachers and employees as Delhi Finance Minister Manish Sisodia, who is also the Education Minister, has been stalling fund-allocation to these colleges."
But the chief minister and the AAP Government, which claims to be spending a phenomenal percentage of its budget on education has been accused by Delhi Rozi Roti Adhikar Abhiyan of having stopped mid-day meal scheme in Delhi schools despite Supreme Court's order that the meal is an essential part of the Right to Education.
Had AAP Government's Education Model been so great as claimed, then why did Manish Sisodia struggle to win the last assembly election.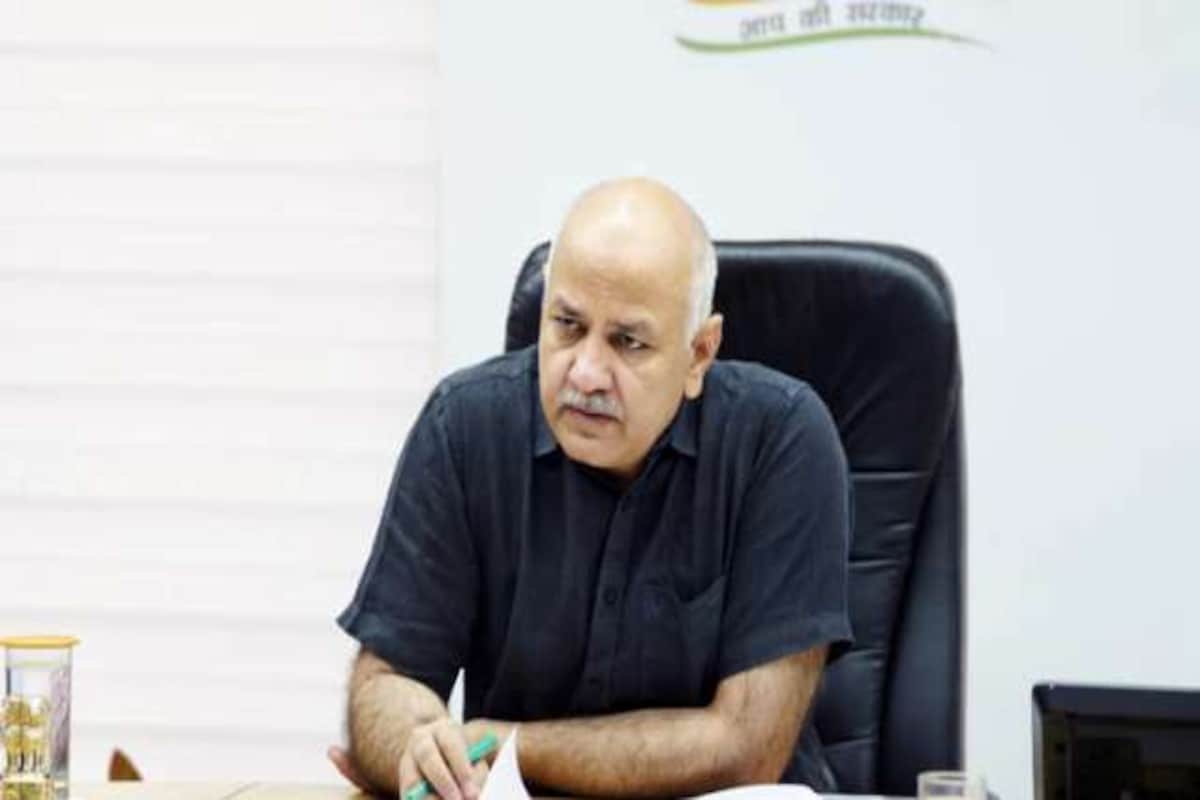 Advocate Ashok Agarwal, National President All India Parents Association (AIPA) maintains that the so-called 'Delhi Model' of education was actually a non-starter because it left over 20 lakh children, who were either drop-outs, from marginalised sections or deprived, in the lurch.
"The system they are promoting in Delhi schools is totally discriminatory because on the one hand they have schools of excellence and Rashtriya Pratibha schools where they get the best teachers to teach students; while in the remaining schools there are 50 percent vacancies. This also goes against Articles 14 and 21 that ensure education to all without discrimination," says Aggarwal.
Aggarwal is most disturbed that there are so many different kind of school systems being run in Delhi and there is no standard level of excellence for children as has been mandated by several commissions including one which he headed.
Ajay Maken of Congress in 2013-14, government schools had 4.18 lakh more students enrolled in them compared to private schools. He asked that was it not true that before 2013, students' number was increasing in government schools but after the Kejriwal govt took over, an exodus started from government schools to private schools.
He shared data that in 2013, "The total number of students enrolled in government schools was 17.75 lakh whereas in 2018-19 the number was 16.47. This happened despite the increase in population. In 2013, 13.57 lakh students were enrolled in private schools whereas in 2019 this number has increased to 16.61 lakh", he said.
Ajay Maken further says, "Credibility of a school is normally judged by its results in Board examination. Here also, the Delhi Government has failed miserably."
He shared the data in this regard also. "Before 2013-14, the number of students passing 12th board exams from Delhi government schools constantly increased year after year. Soon after AAP came to power, a reverse trend started. In 2013-14 a total of 1,47,420 students passed from Delhi Government schools. This number almost constantly came down to 1,09,098 (1.09 lakhs) in 2020," he said.
Lakhs of class XII students pass out from Delhi. These students have to go to other states all over India and also around the world as number of seats has not increased. The parents and Students have to shell out lakhs of rupees for higher education. Kejriwal has repeatedly not done anything for these students.
Therefore its vey important to counter Kejriwal and his propaganda on facts and figures. A model where over spending , no salaries for teachers or increased spending on Advertisements can never be peoples oriented. Cosmetic changes cannot account for such huge education budgets. Several RTI are available in open domain that expose the claims of Kejriwal and Sisodia.
I have tried my best to cover all aspects of how lies are used to entice people for votes. This is a dangerous trend and people should wake up to this.