Why hulla-ballo over Modi's govt's foreign policy is unfounded? Ex-envoys break it down
If India harbours ambition to express its economic as well as military might globally, for a peaceful existence of mankind, then what makes Opposition go on the offensive against Modi govt.
June 3, 2021 17:32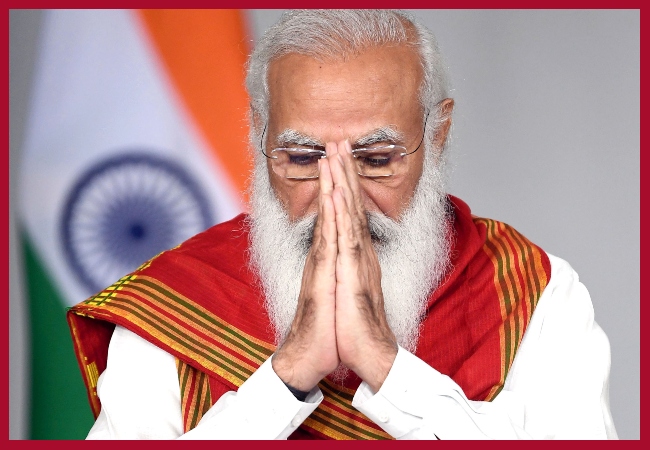 New Delhi: Till 2020, Prime Minister Narendra Modi's appeal & popularity knew no bounds, here as well as abroad. However, the severe second wave of Coronavirus and govt's lacklustre strategy in fighting off the pandemic gave enough for criticism. Opposition parties have gone 'hysterical' in its diatribe against the Modi govt, flaying it left, right and center.
Undoubtedly, the government was caught unaware with the sudden outbreak and spread of SARS-Cov-2 and deserves the blame for it. But, the Opposition has gone blazing against Modi govt, even criticizing its foreign policy.
Why Oppn criticism of Modi govt's foreign policy is flawed?
Vaccine Maitri, Malabar Exercise, relations with India's neighbours – Opposition seems to be finding fault with every foreign policy and surprisingly, those rebuking it have remained at the helm of foreign & security affairs in the past.

Exposing the 'destructive designs' of Opposition
A group of former Ambassadors including Kanwal Sibal, Veena Sikri and others have come forward to share their views on current scenario in the country and its possible perception in the world. A total of 35 former envoys, who have served in many countries, see this a mere charade and no substance in it.
Ambassadors break down Modi govt's muscular foreign policy
1) Opposition claims that Modi govt has departed from the past in dealing with neighbours and hence paying the price for this 'megalomaniac leadership'.
It was BJP govt under Atal Bihari Vajpayee that India became nuclear. It engaged in strategic discussions with US, which eventually resulted in Indo-US nuclear deal under Manmohan Singh govt.
2) The dialogue with Pakistan broke down under the previous government and the impasse endures. The policy to engage Russia as a tried and trusted friend even as we develop new partnerships has not undergone any change, write former Ambassadors in a leading newspaper.
Prime Minister's personal charm and relation with Saudi leaders helped embolden the ties with Gulf nations.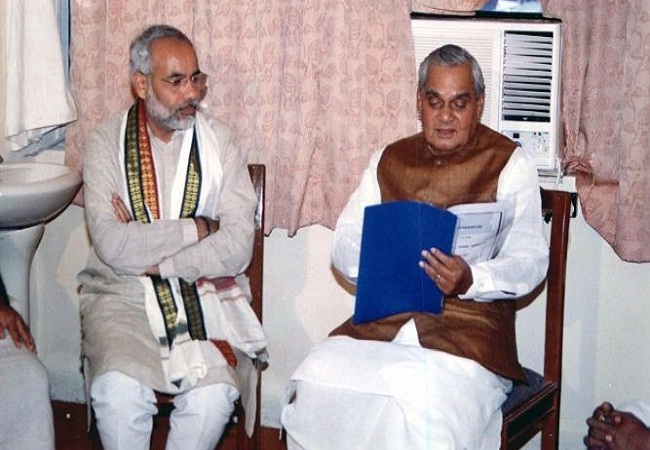 3) The Quad, the strategic grouping of 4 strong democratic nations has already started making waves. Ensuring security in Indo-Pacific region, strengthening ties with Japan are important hallmarks of Modi-led NDA regime.
4) Modi Government has paid far more attention to its neighbours than previous government, with PM Modi making frequent visits to their capitals. It has focused far more than its predecessor on maritime security in the Indian Ocean. Access to naval bases in the Gulf is now available to the Indian navy, write the former envoys.
PM Modi has been instrumental in wooing and engaging the Indian diaspora in nation's development. PM Modi has also promoted India's soft power and its cultural and religious heritage as a tool of foreign policy. In 2014, the UN declared June 21 as Yoga Day annually. His predecessors can't boast of any such feat.
5) On confrontation and skirmishes with Chinese forces, first at Doklam and then in Eastern Ladakh, Opposition went on to build narrative that India is not safe in Modi's hands. But, the reality is – only after India's strong stand diplomatically as well as on ground, China got a taste of India's new found vigour & vitality in leadership.
UPA regime had downplayed the Depsang incident and was also engaged in behind the scene discussions to avoid hardening of positions on both sides. Now, when Modi govt is pursuing intense diplomacy coupled with troops deployment on ground, the Opposition goes a step ahead and calls it mere 'narrative' building exercise.
6) Contrary to Opposition's claims that India is not becoming an 'inward economy', it's active participation in various international fora like G20, G7 meetings, BRICS and SCO debunks their claims. Rather, India has initiated the International Solar Alliance and the Disaster Resilient Infrastructure Coalition, taken a leadership role in Climate Change negotiations in lieu of a defensive position, reinvigorated ties with Europe, calibrated the strengthening of the Quad and launched new initiatives in the Indian Ocean area.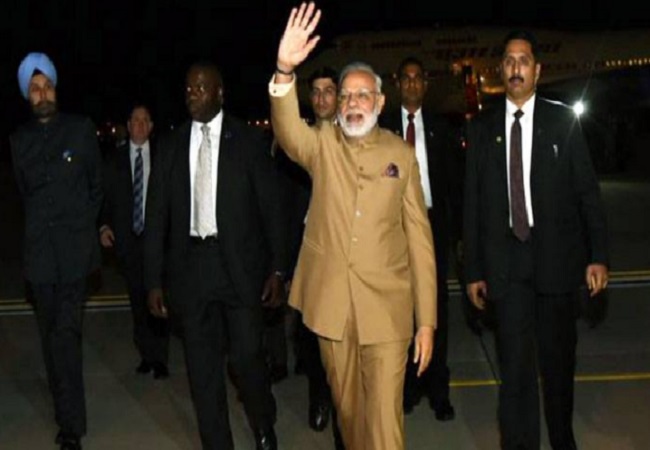 7) India harbours ambition to express its economic as well as military might globally, for a peaceful existence of mankind. Is there any fault or wrong intention in it?
Then, why the opposition parties always gang up and start bashing Modi government at every opportune moment. The reality is that NaMo is still the right man for India. Despite all criticisms and tirade, the government remains immensely popular, domestically as well as internationally.