Netizens slams BCCI for resting Virat Kohli in the first two ODIs against Australia
Virat Kohli completed his 77th international century in the recently concluded Asia Cup.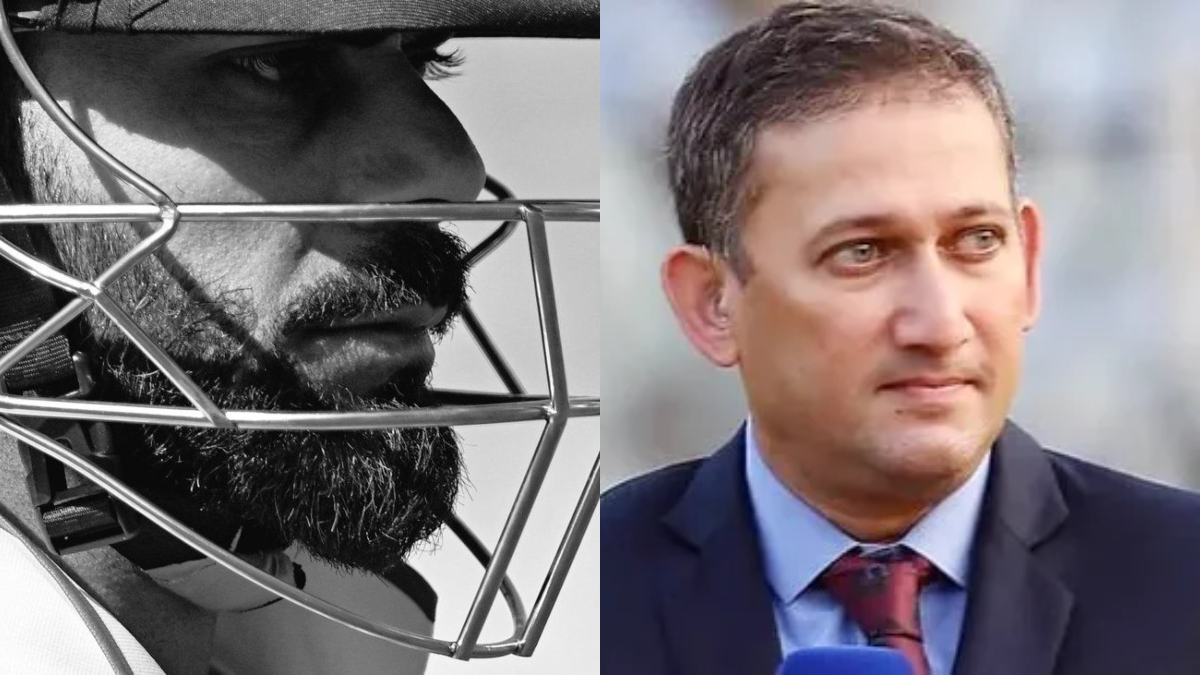 New Delhi: The BCCI selection committee, led by Ajit Agarkar, announced the Indian squad for the upcoming ODI series against Australia.
BCCI has announced two different squads for the first two ODIs and the final ODI.
While the veteran Indian spinner, R Ashwin, has made his comeback to the team, due to Axar Patel's injury, the addition of two off-spinners in the form of Washington Sundar and Ashwin is again leaving fans flabbergasted.
Players like Virat Kohli, Hardik Pandya, Kuldeep Yadav and the skipper Rohit Sharma have been rested for the first two ODI's. Former Indian Vice Captain KL Rahul has been named the captain for the first two ODIs.
Coming 🆙 next 👉 #INDvAUS

Here are the #TeamIndia squads for the IDFC First Bank three-match ODI series against Australia 🙌 pic.twitter.com/Jl7bLEz2tK

— BCCI (@BCCI) September 18, 2023
However, BCCI's decision to rest the Indian batting icon, Virat Kohli, did not sit well with the fans, who are slamming the BCCI selection committee and pointing fingers towards the apex body for cricket in India, for trying to protect Sachin Tendulkar's record of 100 international centuries.
The fans took on social media platform X (Formerly known as Twitter), to display their disappointment. Check out their reactions below:
Mumbai lobby slaves like venkatesh Prasad will never question hong kong Surya kumar yadav place in ODIs Even after scoring 3 consecutive ducks against Australia and still selected

But Rested Virat Kohli even after scoring runs this is how Mumbai lobby works pic.twitter.com/R9upxtHbWp

— Kevin (@imkevin149) September 18, 2023
Are you happy with the decision to rest Rohit Sharma and Virat Kohli from the Australia series? pic.twitter.com/T7dNHhPW4S

— Vishal. (@SPORTYVISHAL) September 18, 2023
BCCI is trying hard to save Sachin's 49 ODI centuries record by giving unnecessary rest to Kohli.

Being a Virat Kohli fan isn't easy pic.twitter.com/IgxjlfreJj

— ` (@katyxkohli17) September 18, 2023
Now, I understood why Virat Kohli doesn't leave RCB even being trophyless since ages. Man gets huge respect from that franchise and he does what he wants to do. Respect and money is bigger than trophy.

— Sayam Ahmad (@sayam_ahmad_) September 18, 2023
Since Ajit agarkar became BCCI chief selector, Virat Kohli batted only 5 times in 3 months.

Just connect the dots 👇 pic.twitter.com/LFRaSlXq0M

— B` (@Bishh04) September 18, 2023
Virat Kohli was rested in WI ODI series, didn't get to bat properly in Asia Cup & now rested again for the first two ODIs. Without proper momentum & preparation he will play the World Cup this year & will be the only batsman whom everyone would expect to perform in every match. pic.twitter.com/pDDerX2o3K

— Pari (@BluntIndianGal) September 18, 2023
Virat Kohli rested for the first Two ODIs against Australia

BCCI & mumbai lobby management trying hard to save Sachin Tendulkar centuries records 💔 🥲 pic.twitter.com/N7euqEZb4s

— kohl!ty¹⁸ 🇮🇳 (@Kohlity82) September 18, 2023
Virat Kohli rested for the first Two ODIs against Australia

Rohit Dravid and Whole Mumbai lobby is trying to save Sachin Tendulkar records#ViratKohli #BCCI #WorldCup2023 pic.twitter.com/UAyr1vkh2J

— Uday bhan Shekhawat (@udshekhawat9899) September 18, 2023
– Rested against West Indies
– Rested against against Bangladesh
– Now rested against Australia for First 2 ODI Match

BCCI and Mumbai lobby management trying hard to save Sachin Tendulkar century records #INDvsAUS #INDvAUS pic.twitter.com/qTv3coiQyM

— ` (@Bludkohli) September 19, 2023