Fact Check: UP Police personnel to be given early retirement in 50s? Here's the truth
"Now instead of 60 years, the retirement period of policemen will be at the age of 50. A wave of happiness among policemen"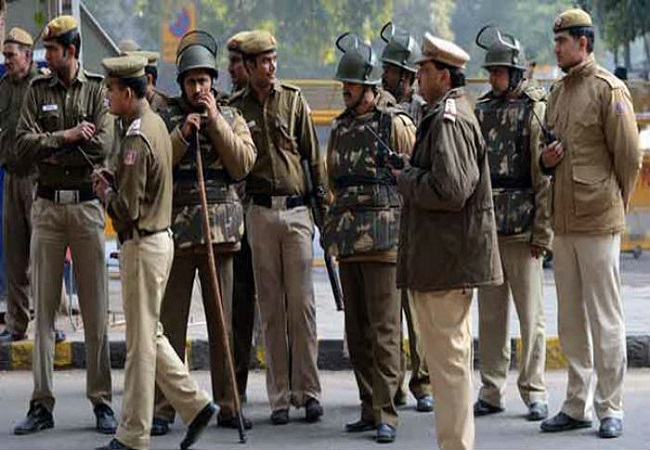 New Delhi: Granting voluntary retirement to the police personnel, as well as other officials in various departments in Uttar Pradesh under the Yogi Adityanath government, has been a controversial matter.
In the first tenure of the saffron party, several officials through various government departments were granted an early retirement if found not 'suitable' to serve any longer.
Now that the Yogi Adityanath-led Bharatiya Janta Party has been graced with a clear majority in the recently concluded assembly elections, rumors are there via social media that the police officials who have crossed the age of 50 years, are to be granted with a compulsory retirement in BJP's second tenure.
A Twitter user by the name of Himmat Singh Gurjar wrote in his post, "In the pleasure of winning the UP elections again, the BJP government is to grant a big gift to the policemen. Now instead of 60 years, the retirement period of policemen will be at the age of 50. A wave of happiness among policemen".
UP चुनाव जितने की ख़ुशी में भाजपा सरकार ने दिया पुलिसकर्मियों को बहुत बड़ा तोहफ़ा..
पुलिसकर्मियों में खुशी की लहर
60 साल की जगह अब 50 साल की उम्र में पुलिसकर्मियों की रिटायर अवधि होगी..

तोहफ़ा पर तोहफ़ा @Uppolice @hardoipolice @dgpup pic.twitter.com/9tyFPgJIfe

— HIMMAT SINGH GURJAR -हिम्मत सिंह गुर्जर (@himmatsinghgur1) March 12, 2022
When the UP police came across the post as many on the internet tagged the department while asking for an explanation, the state police took to its fact check handle and wrote, "The news of reducing the retirement age of policemen from 60 to 50 years is completely misleading. Please don't spread rumors by posting misleading information without verification".
Have a look at UP Police' post here: 
पुलिसकर्मियों की सेवानिवृत्ति की आयु 60 वर्ष से घटाकर 50 वर्ष किये जाने की ख़बर पूर्णतया भ्रामक है।
कृपया बिना सत्यापन के भ्रामक पोस्ट कर अफवाह न फैलाएं।#UPPFactCheck#UPPAgainstFakeNews https://t.co/B0nH3LSnLt pic.twitter.com/dsC9Po85tl

— UPPOLICE FACT CHECK (@UPPViralCheck) March 13, 2022
The police further said in its post that no such official order regarding the voluntary retirement of police personnel has been released from the concerned authority.