Fact Check: It is not Pakistan MP Aamir Liaquat Hussain featuring in viral video of 'Tip Tip Barsa Pani'
Pakistan's Member of National Assembly Aamir Liaquat Husain was seen grooving to hit Indian song "Tip tip barsa paani".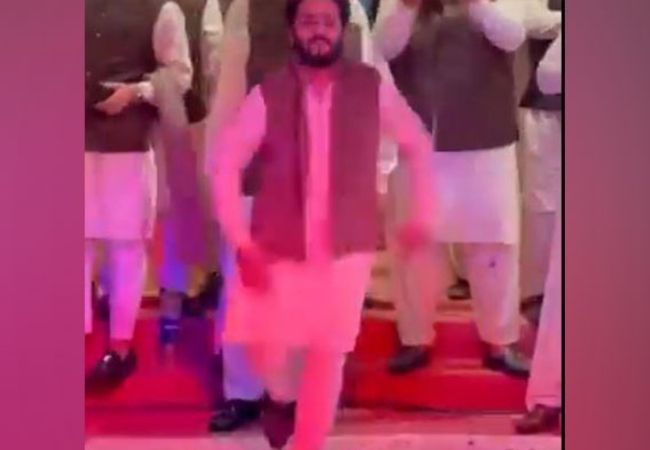 A video has gone viral all over the internet with the claim that the Member of National Assembly of Pakistan Aamir Liaquat Hussain is dancing on one of the most popular Bollywood songs, 'Tip Tip Barsa Pani.'
The video showed the man exceptionally grooving on the song. However, it has been fact-checked saying that the man is not the political leader as claimed by most of the netizens.
Watch the viral video here:
Pakistan member of parliament, ladies and gentlemen https://t.co/9XJPalb8zL

— Aman Malik (@PatrakaarPopat) January 6, 2022
Several news portals have also claimed that the man in the viral video is Aamir Liaquat Hussain a member of the Pakistan Tehreek-e-Insaf party.
However, the man dancing in the video is a choreographer named Shoaib Shakoor.
Besides, the journalist, Aman Malik had fallen prey to the mistake. He was among all those who claimed the man featured in the video to be Pakistan MP. However, several people corrected him, saying that the man is not Pakistan MP but a choreographer. The journalist admitted his mistake saying, "Thank You, I stand corrected."
Thank you, I stand corrected

— Aman Malik (@PatrakaarPopat) January 6, 2022
The video was initially posted on the Facebook page HS Studio by Bilal Saeed, a Pakistan-based photography studio. Later Shakoor himself posted the video on his Instagram handle.
'Tip Tip Barsa Pani' is a song from the 1994 movie, Mohra. The song featured Raveena Tandon and Akshay Kumar. The song was sung by Alka Yagnik and Udit Narayan.