Explainer: Why is Sri Lanka facing economic crisis?
This is resulting in the country going bankrupt with hardly any money left to import gasoline, milk, cooking gas, and toilet paper.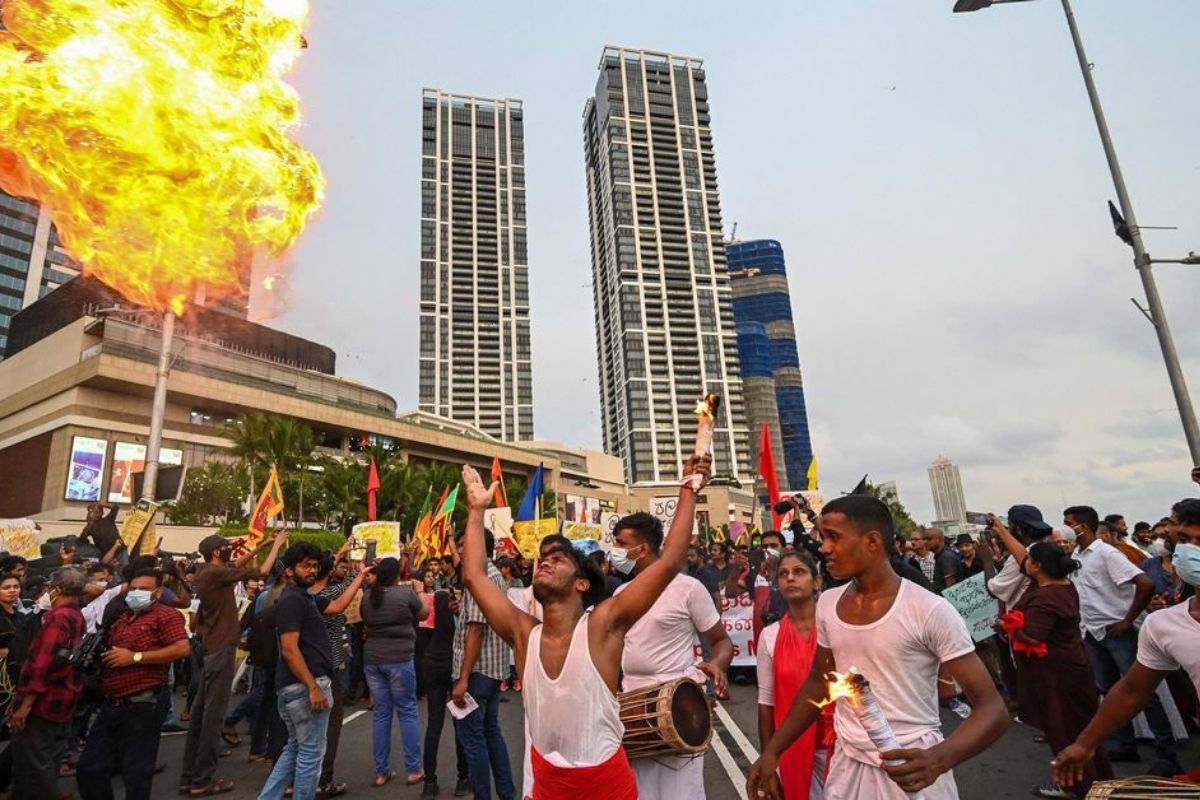 New Delhi: Sri Lanka has been undergoing an unusual economic tension, considered the worst in seven decades owing to the large shortage of foreign exchange that has made it hard for the country to pay for essential imports of fuel and other essentials. The country with 22 million people has been seeking help from neighbouring India and China and the International Monetary Fund.
On Saturday, anti-government protestors entered Rajapaksa's residence in central Colombo's high-security Fort area by breaking the barricades and demanding his resignation over the island's worst economic crisis. While other protestors entered Prime Minister Ranil Wickremesinghe's residence and set it on fire.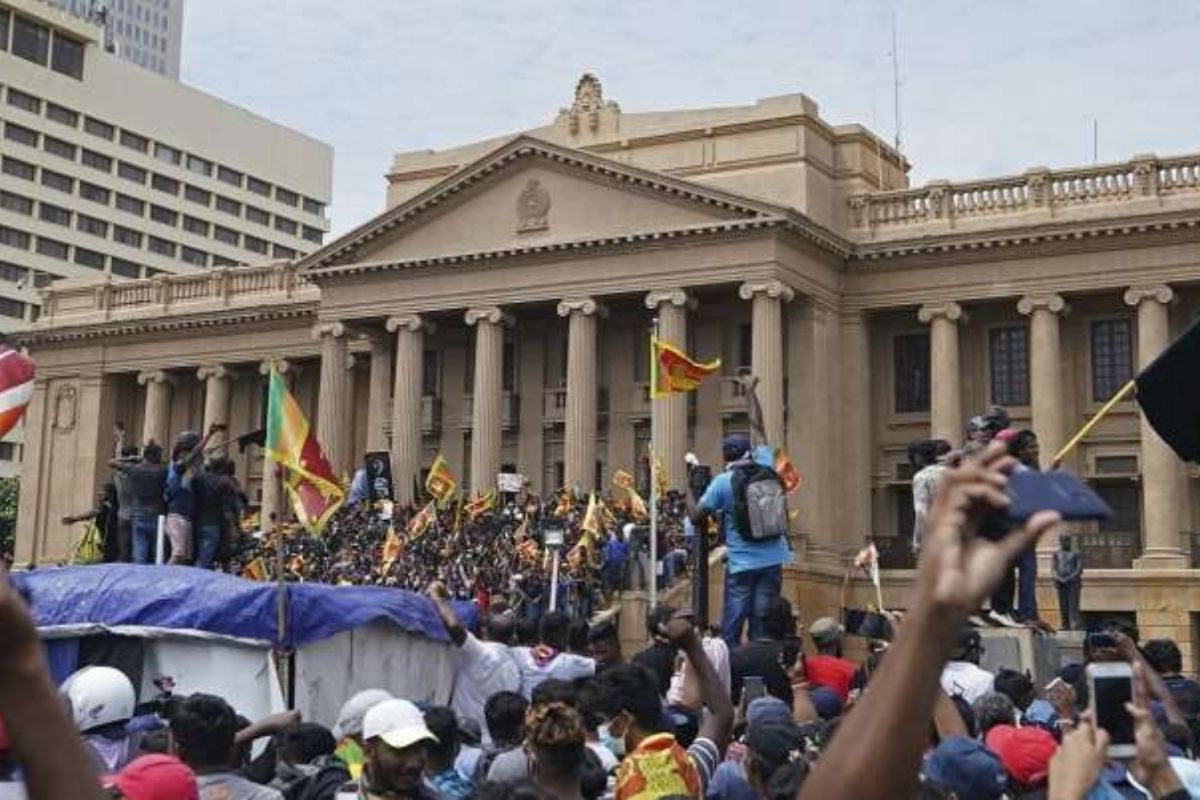 How serious is the crisis?
Reportedly, the government owes $51 million and has failed to make interest payments on its loans, have created a hollow in Sri Lanka's economic situation. Tourism, which is considered one of the main earning means, has shattered due to the Covid-19 pandemic and several concerns have been raised about safety after the 2019 terror attacks. Besides, its currency has also collapsed by 80% with imports becoming more expensive and worsening inflation that is already in a bad stage, with food costs rising 57%, as per official data.
This is resulting in the country going bankrupt with hardly any money left to import gasoline, milk, cooking gas, and toilet paper.
Moreover, political corruption is also a problem that has worsened the wealth of the country, complicating any financial rescue of Sri Lanka.
According to Anit Mukherjee, a policy fellow, and economist at the Center for Global Development in Washington, assistance from the IMF or World Bank should come with the strict condition to avoid any mismanagement. However, he further stated that the island sits in one of the world's busiest shipping lanes, thus going to a strategic significance is not an option.
How is the crisis affecting real people?
People in this tropical country are facing a scarcity of food and are going hungry. According to the U.N. World Food Program, nearly nine out of 10 families are skipping meals or cutting out to stretch out their food. Meanwhile, three million are receiving emergency humanitarian aid.
On the other hand, doctors have taken to social media, trying to get critical supplies of equipment and medicines. A huge number of Sri Lankans are seeking a passport to go overseas in search of work. Moreover, government employees have been given three days off so that they can grow their food.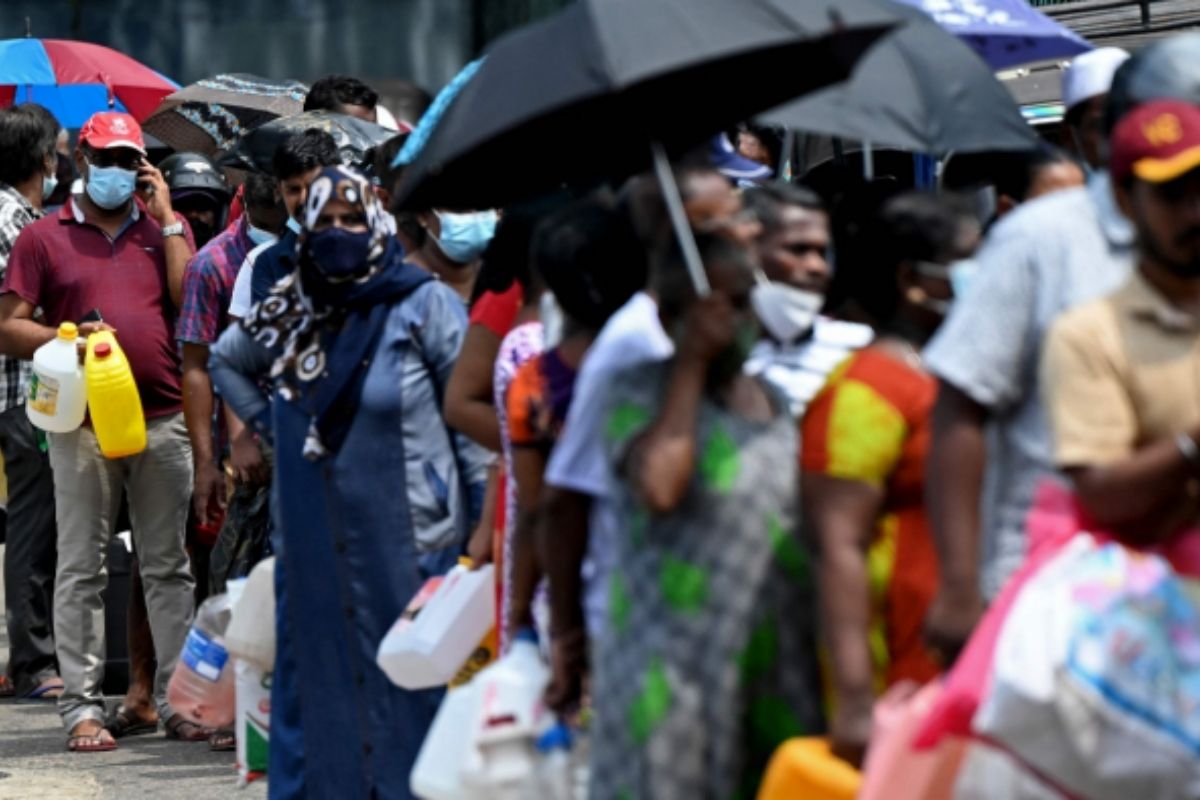 Why is the economy in such bad condition?
According to economists, the crisis has been the result of years of mismanagement and corruption. 
The condition has resulted in people raging against President Rajapaksa and his brother, former Prime Minister Mahinda Rajapaksa. The latter resigned in May following anti-government protests that gradually turned violent.
The condition has been under sufferance over the past few years. In 2019, Eastern suicide bombings at churches and hotels has taken the lives of more than 260 people. Also, limping tourism has been a major factor leading to the crisis.
Although the government needed to enhance its revenues with foreign debts for big infrastructure projects surging, Rajapaksa allowed the largest tax cuts in Sri Lankan history. Recently, the tax cuts were reversed, but only after Sri Lankans lowered the country's rating, stopping it from borrowing money as its foreign reserves sank. Besides, tourism also suffered during the pandemic.
Moreover, in April 2021, Rajapaksha suddenly banned imports of chemical fertilizers. The practice of organic farming came as a surprise to the farmers, wiping out staple rice crops and making its price higher. Moreover, imports of other items that were regarded as luxurious were banned to save foreign exchange. On the other hand, the Ukraine war has raised the prices of food and oil. Inflation was around 40% and prices of foods were up by 60% in May.
Why did the PM say that the economy has collapsed?
Wickremesinghe who is in his sixth term as Prime Minister made the declaration in June, that threatened to undermine any confidence in the state of the economy and did not call out for any specific development. The PM emphasised the challenges faced by the government as it acquired help from the IMF and faced criticism over lacking improvement since he took office. The comment might have been made to buy more time and support as he tried to get the economy back.
Besides, the finance ministry stated that the island had only 25% million in usable foreign reserves. 
Also, the currency of Sri Lanka has weakened in value to about 360 to the U.S. dollar, making the costs of imports more prohibitive. The country dissolved repayment of about $7 billion in foreign loans due this year out of $25 billion to be repaid by 2026.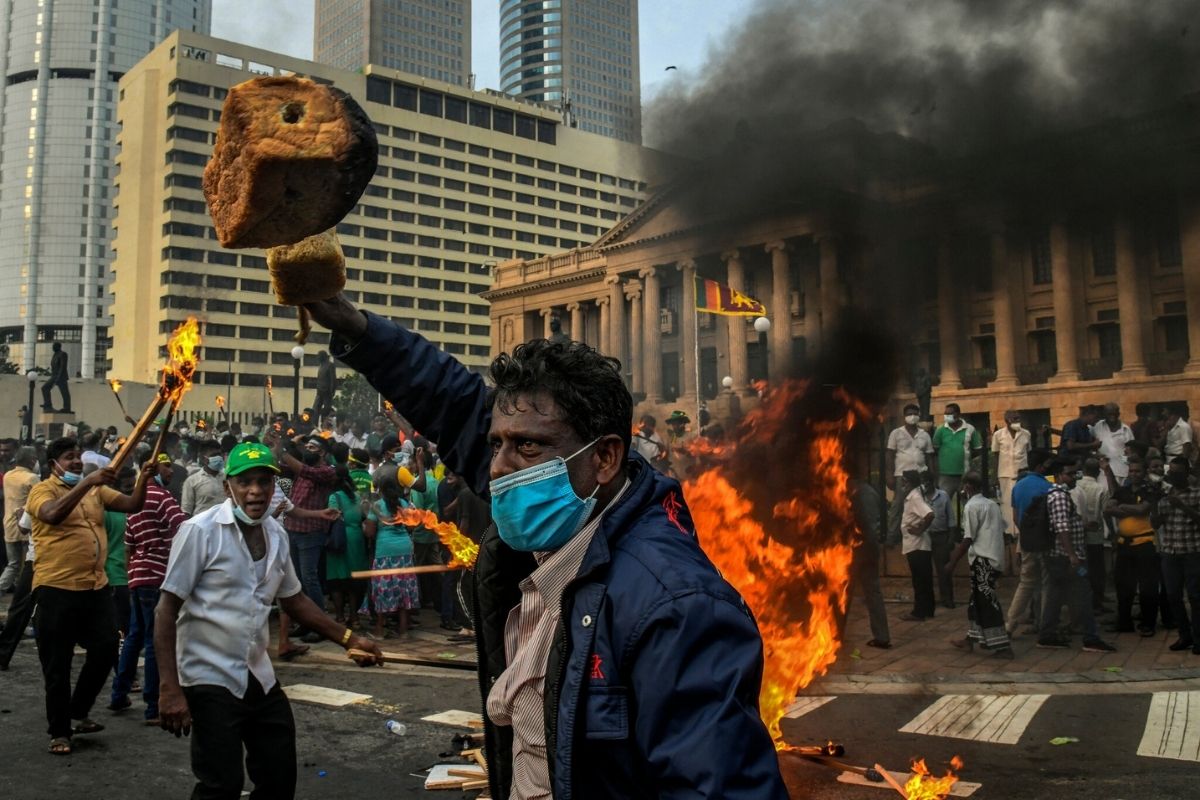 What is the government doing about the crisis?
Sri Lanka is getting support from India with $4 billion in credit lines. Also, an Indian delegation came to the capital, Colombo, in June to talk about lending more assistance, however, Wickremesinghe warned that people shouldn't expect India to keep Sri Lanka afloat for long.
Also, the country has sought more help from China. Other governments, like the U.S., Japan, and Australia have provided help by lending a few hundred million dollars.
In June, the United Nations pushed out for a worldwide public appeal for assistance.