Fight erupts on flight: Passenger de-boarded after he gets into scuffle with crew & pilot (VDIEO)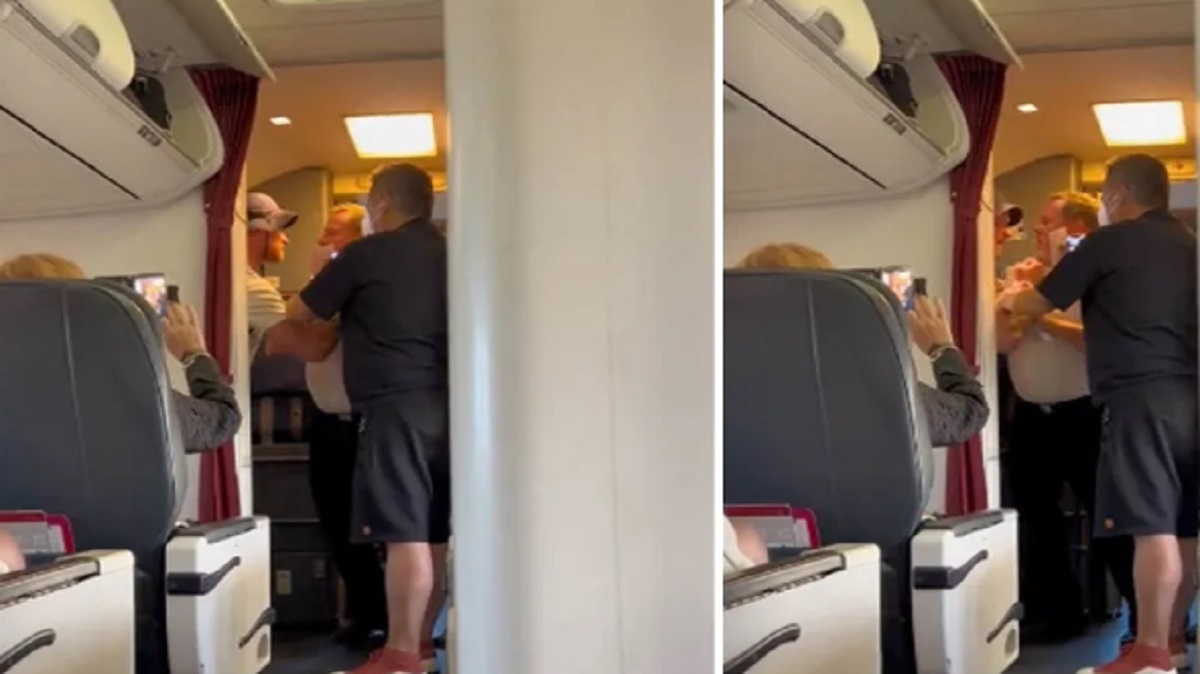 New Delhi: An 'inebriated passenger' created a nuisance in the business class of Virgin Australia fight and also got into physical fight with the pilot on wednesday, following which he was kicked out of the plane.
The rowdy behavior of the passenger, belonging to the business class was captured on camera and in the Video, he was seen getting into scuffle first with the flight crew & then the pilot.
The incident happened when a passenger who was travelling on Townsville to Sydney flight on Wednesday.
Though the passenger was intoxicated and also annoyed the airport staff before creating a drama inside the flight.
First, he got into altercation with the ground staff and when entered plane in business class, he demanded liquor.
Airhostesses declined his request as he was already intoxicated but this got him infuriated and he got into fight with the flight crew.
A TikToker @_benmckay captured the moment on camera and put it on social media. The video has gone viral since then and is being commented upon by many.
While the flight crew tried to reason with him for not providing him liquor, he didn't listen and at one point tried to grab the crew members by their shirt.
In the later part, the passenger can also be seen getting physical with the pilot and was subsequently dislodged from the plane.
A passenger has been caught lashing out as Virgin Australia cabin crew tried to remove him from a plane in Townsville. https://t.co/0LXmbq8Ln2 #7NEWS pic.twitter.com/YqU5sL6JMO

— 7NEWS Brisbane (@7NewsBrisbane) January 5, 2023
Virgin's statement on unruly behaviour
Following the incident, Virgin Australia issued a statement and said that the drunk man was kicked out of plane for indecent behavior.
"The safety of guests and crew is our number one priority and we have zero tolerance for any type of unruly behaviour on Virgin Australia flights," a company spokeswoman said.