"Oil prices breaking our back": S Jaishankar tells US in joint presser with Secy of State
He further added that the matter is a major concern amongst the developing nations who needs to see how their energy needs are addressed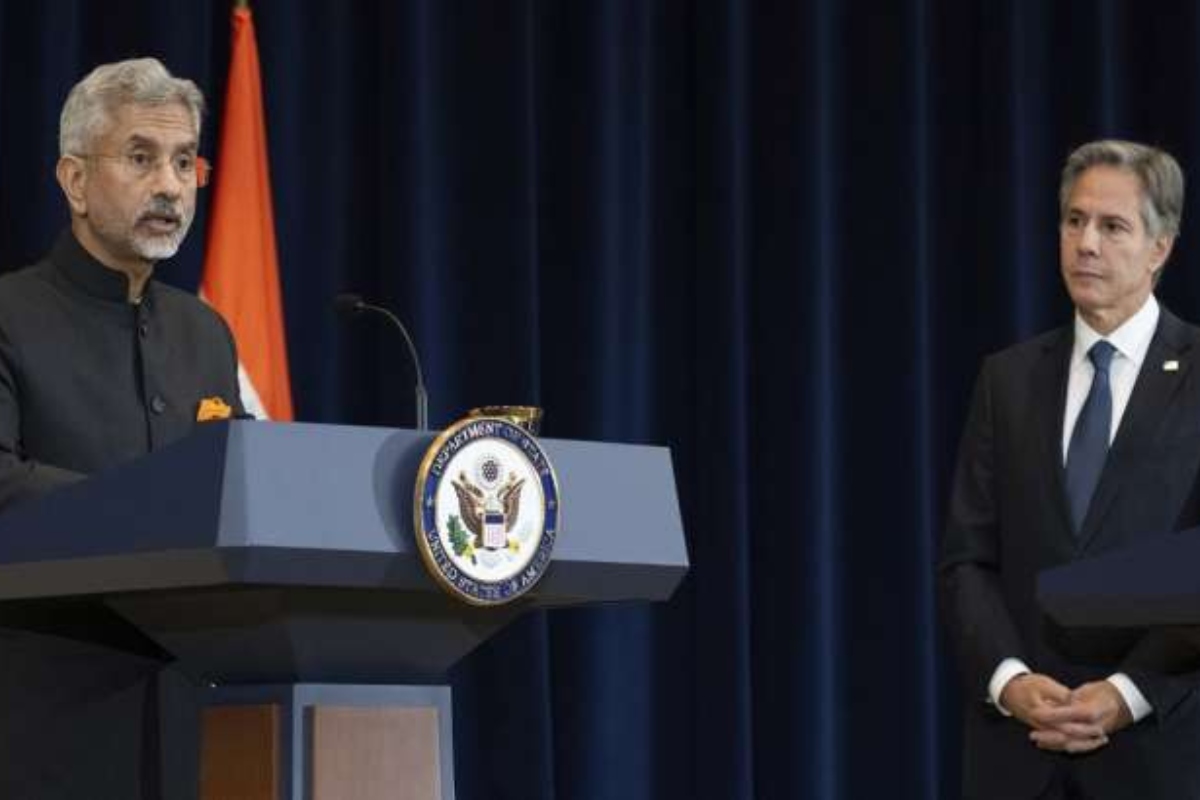 New Delhi: Minister of External Affairs Dr S Jaishankar met the US Secretary of State Antony Blinken during a joint press conference on Tuesday evening, wherein his statement regarding the skyrocketing oil prices is making quite a buzz in the global media.
Jaishankar said that India is concerned about the rising crude oil prices which are "breaking our back". He further added that the matter is a major concern amongst the developing nations who needs to see how their energy needs are addressed.
"India, which has a USD 2,000 per capita economy, is concerned over the spike in the price of oil due to the Russia-Ukraine conflict and it is "breaking our back", the foreign minister said.
Speaking about the import of defence equipment, the EAM said, "Don't think we've faced any problems in terms of servicing or spare parts supply we've got in the past from Russia. Where we get our military equipment is not a new issue or changed due to geopolitical changes. We exercise a choice that is in our national interest."
#WATCH | EAM Dr S Jaishankar and US Secretary of State Antony Blinken respond to ANI questions on the discussion held on Ukraine conflict & Taiwan situation during UNGA and US discussion with Pakistan on ways to improve ties with India & F16s to Pak pic.twitter.com/b7VUzb1d6q

— ANI (@ANI) September 27, 2022
While responding to a question regarding the Ukraine war, Jaishankar stated, "We have taken the position privately, publicly, confidentially and consistently that this conflict is not in anybody's interest." The best way forward is to return to dialogue and diplomacy".
Meanwhile, the Russian oil imports to India have shown a 50-time hike after Russia's invasion of Ukraine amid the western countries having cut down on their energy trade with Moscow and imposing sanctions.