US Presidential Election 2020: Democrat Joe Biden on verge of victory, Trump remains defiant
November 7, 2020 15:12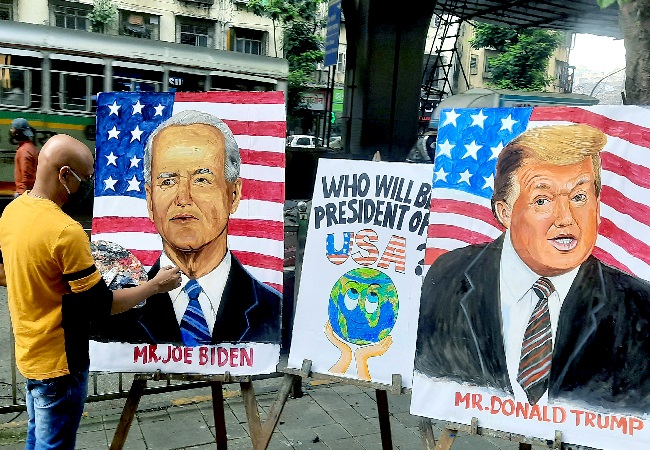 New Delhi: Democrat Candidate Joe Biden is on verge of emerging victorious as the 46th President of the US, in one of the most closely fought Elections in the recent past. Mr. Biden has said that the voting numbers tell a clear and convincing story that the Democrats are going to win the Presidential race.
In his address to the nation, he said that people have given the mandate to Democratic Party to take action on COVID, Economy, Climate change and systemic racism. Mr. Biden asked everyone to remain calm and patient and urged people to let the process take its course as the votes are still being counted in key states including Pennsylvania, Georgia, Nevada, Arizona and North Carolina.
Earlier, when the counting began yesterday, Democrats registered a significant lead in the crucial state of Pennsylvania. The party has also been able to gain lead in the traditionally Republican stronghold state of Georgia. Joe Biden is currently leading with 253 electoral votes whereas incumbent President and Republican party candidate Donald Trump stands at 213 electoral votes. Democrats have already managed to flip Wisconsin and Michigan in this Presidential Election. Georgia with 16 electoral votes and Pennsylvania with 20 electoral votes will give Biden a substantial lead in the race to the White House. Democratic Party is also leading in Arizona and Nevada.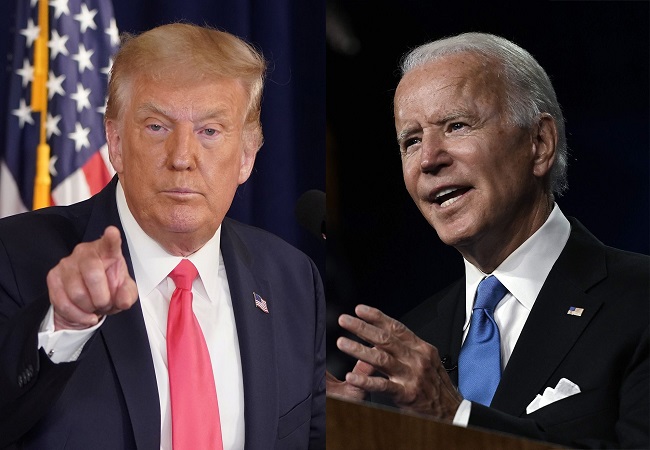 Trump challenged counting mail ballots in Pennsylvania, Nevada
Amidst the ongoing counting process, Republican Candidate Donald Trump has challenged the lengthy process of counting mail ballots across many key states. Raising serious allegations, the Trump campaign team has also filed legal suits against the process in the States of Pennsylvania, Nevada and Arizona among others.
Meanwhile a US Supreme Court justice has denied a request by Pennsylvania's Republicans yesterday to immediately halt the counting of ballots arriving after Election Day – referring the case to the full court to consider today.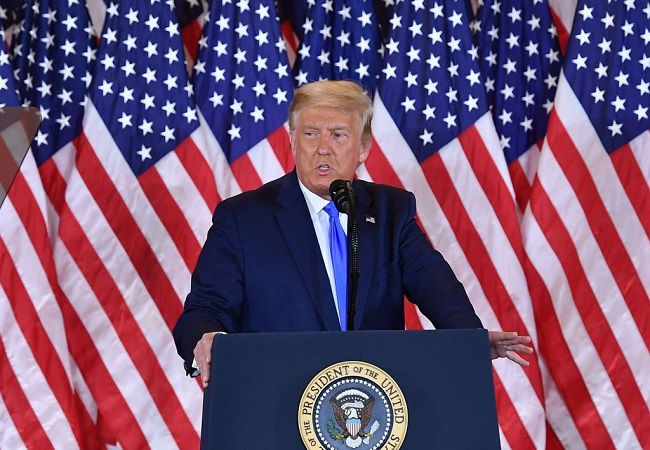 U.S. Supreme Court Justice Samuel Alito issued an order yesterday directing Pennsylvania officials to continue keeping the late-arriving ballots separate, affirming a decision already made by the state's top elections official Kathy Boockvar, who told them they were unlikely to affect the outcome in any case.
In the 538-member electoral college, a candidate needs to secure at least 270 electoral votes to be declared as the Presidential Elect.