Bluetooth Chappals: This is how some tried to cheat in REET exam
Five examinees giving REET with Bluetooth chappals have been arrested. Police cracked down an entire cheating racket in Rajasthan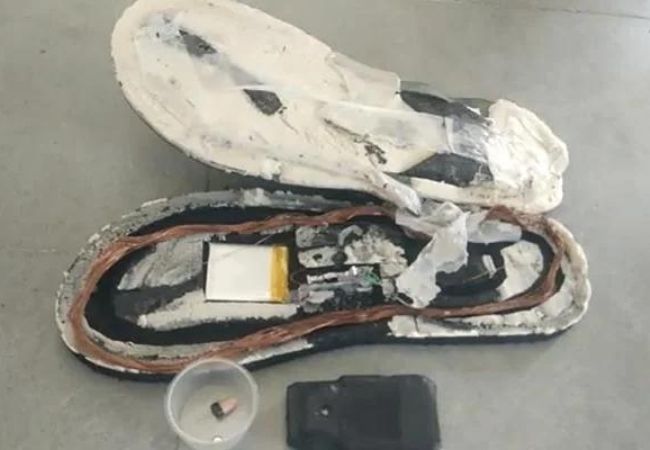 New Delhi: Cheating in exams has been a common phenomenon ever since. There have been several incidences where examinees were caught hand to hand for trying different methods of cheating. Even big competitive exams have witnessed such incidences. Multiple times it has made to headlines as well owing to the creative method students apply for cheating in exams. It has developed into a small-scale industry itself. Such an innovative method of cheating has come into the limelight in Rajasthan.
'Bluetooth Chappals' has been used by examinees sitting for highly competitive Rajasthan Eligibility Examination for Teachers or REET. According to the officials, five accused have been arrested for trying to cheat in the exam with the help of 'Bluetooth chappals.'
The chappals have been designed in such a way that they fitted Bluetooth devices inside. "The chappal is such it has an entire phone inside and a Bluetooth device. The candidate had a device inside his ear and someone from outside the exam hall was helping him cheat," said police officer Ratan Lal Bhargav.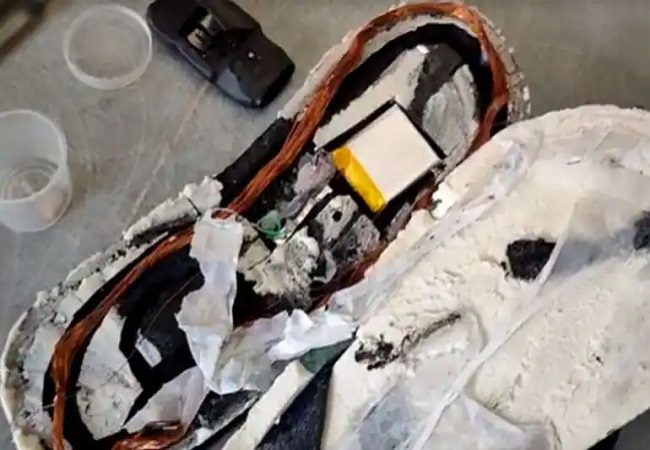 After the first student was caught cheating in Ajmer, an entire cheating racket was cracked down by the police. Besides, in Bikaner and Sikar similar chappals were found which had Bluetooth and mobile devices fitted inside them.
Police are investigating the matter and are yet to conclude. Reportedly, the "cheating chappals" were "cleverly manufactured" and might have priced around Rs 2 lakh when sold to the students along with the hardware.
"We found one man with devices in his slippers to help him cheat. We caught him at the beginning of the exam. We are finding out where all he has links and who all are involved. We immediately alerted other districts as well. In the next phase of the exam, nobody can go in with slippers, shoes or socks into the exam centre," said Ajmer police officer Jagdish Chandra Sharma.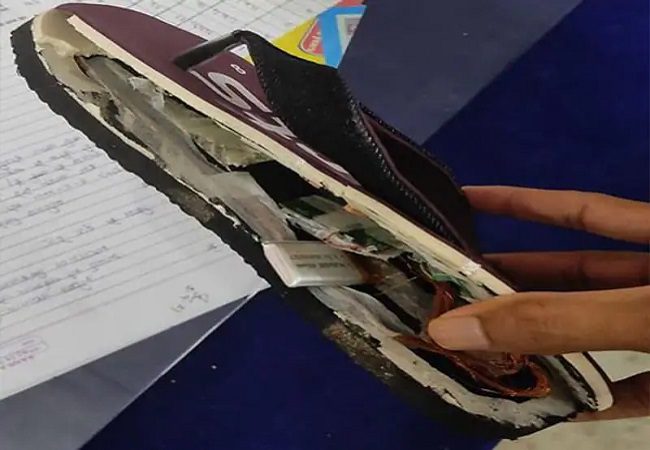 Meanwhile, for 12 hours internet services and SMS were halted in several districts of Rajasthan to restrict cheating in REET. Around 16 lakh students appeared for the exams. Currently, there are 31,000 posts available in government schools. Clarifying REET exams enables a person to become a teacher in Rajasthan's government schools.
Amid the Covid-19 pandemic, the Rajasthan government made ample Covid-19 precautions so that a large number of students can appear for the REET exam without any risk of catching the infection.