Nagaland State Lottery Sambad: Check results for February 21, 2023 and other details here
Check the details of the lottery and its result here: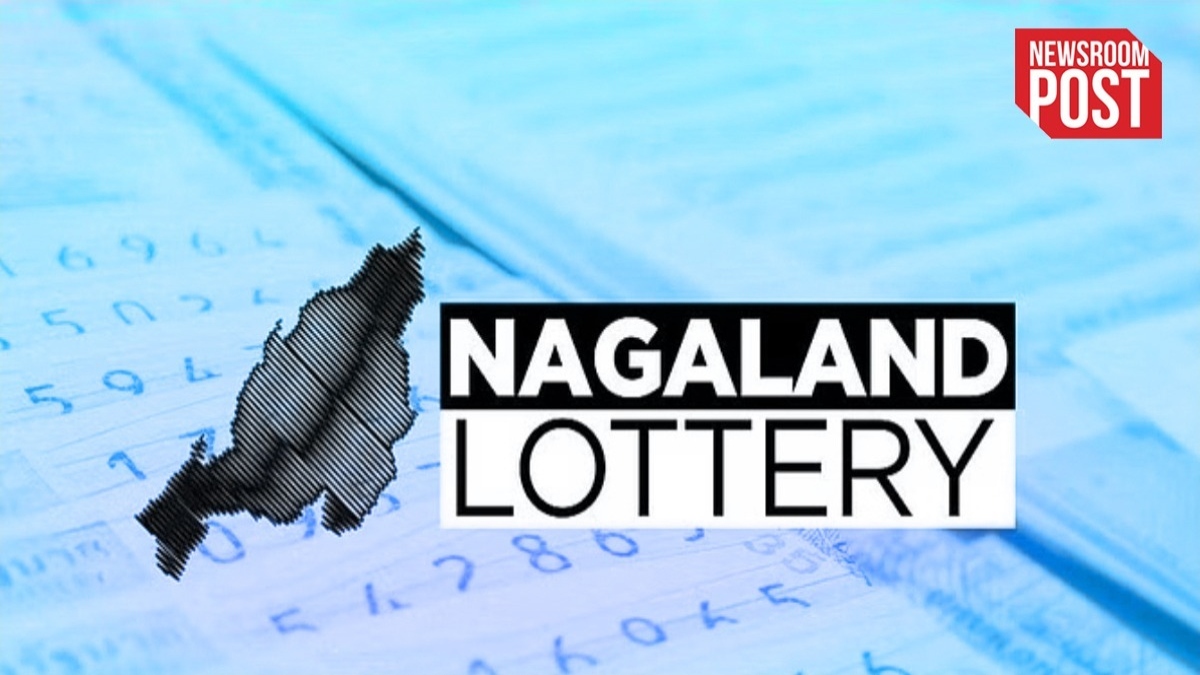 New Delhi: The primary goal of this web is to display all Lotto Sambad results on one page. Only 13 states in India have legalized lotteries. Individuals from all thirteen states can buy tickets from each other. Assam, Goa, Nagaland, Maharashtra, Mizoram,  Punjab, Sikkim, Meghalaya, West Bengal, Manipur, Arunachal Pradesh, Madhya Pradesh, and Kerala are the names of these valid States.
Check the details here:
Lottery Department Name                                      – Sikkim State Lottery, Nagaland State Lottery, West Bengal State Lottery Sambad
Draw Code                                                                  – 21st, 115th, and 117th draw
Draw Name                                                                – Dear Morning Sambad, Dear Evening Sambad, and Dear Night Sambad
First Prize                                                                   – Rs. 1 Crore
Result date                                                                 – Tuesday, February 21, 2023
Result Time                                                                – 1 PM, 6 PM, and 8 PM
Official Websites                                                       – www.nagalandlotteries.com   www.lotterysambad.com
Result Status                                                              – Announced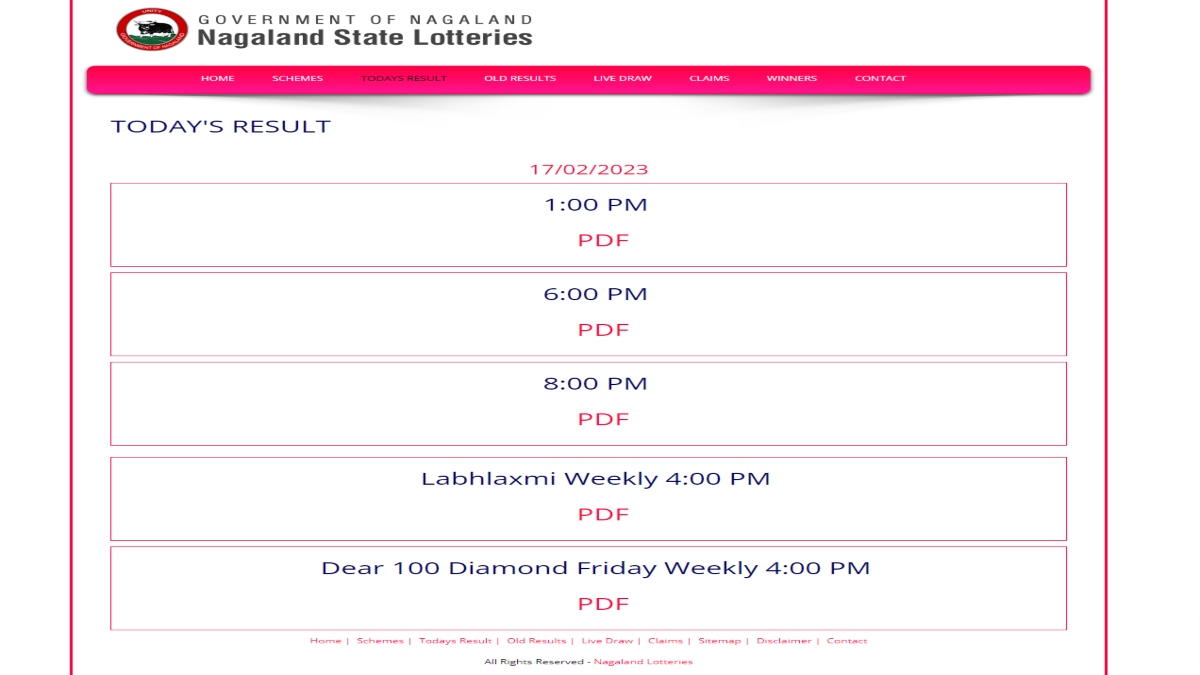 Nagaland State Lottery prize money:
Prize                                                                          Amount
1st prize                                                                        Rs. 1 Crore
Consolation prize                                                       Rs. 1,000
2nd prize                                                                      Rs. 9000
3rd prize                                                                       Rs. 500
4th prize                                                                       Rs. 250
5th prize                                                                       Rs. 120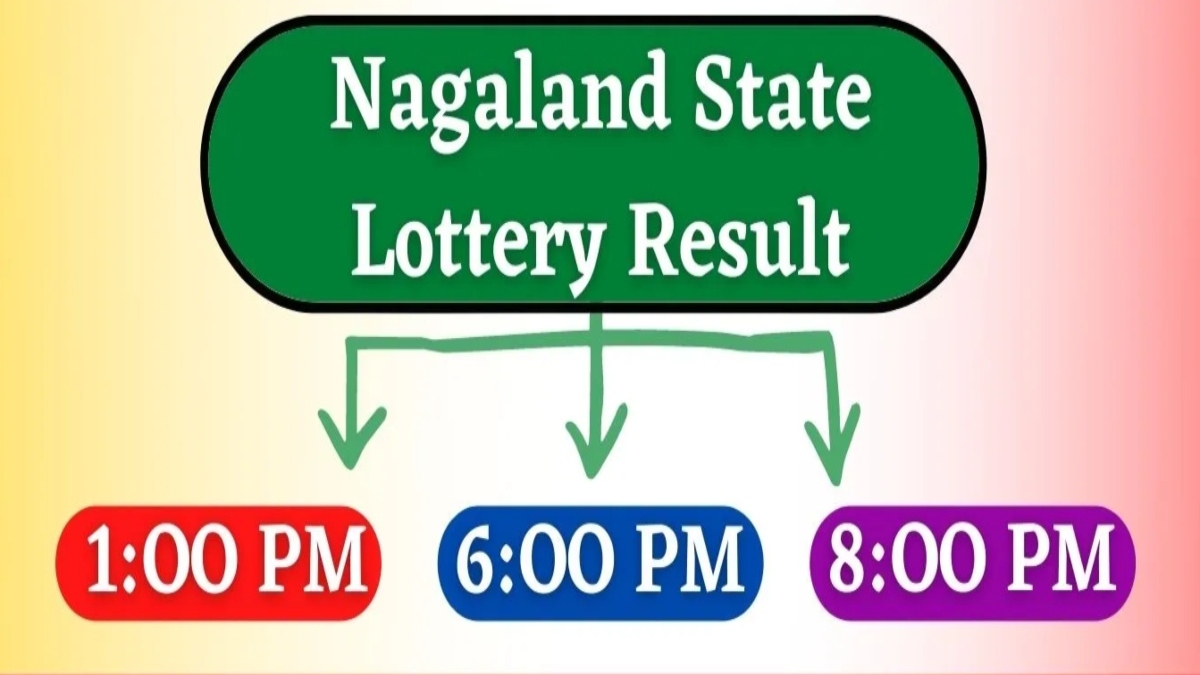 Steps to download Nagaland Lottery Sambad result:
Users who purchased Nagaland State lottery sambad tickets for today's draw on 21.2.2023 can access the Lottery Sambad Results via the web site www.nagalandlotteries.com or www.lotterysambad.com. Participants are asked to follow the step-by-step instructions below to do this.
Step 1: Navigate to the official website of Nagaland Lotteries at nagalandlotterysambad.com or www.nagalandlotteries.com or www.lotterysambad.com
Step 2: Go to the Lottery Sambad Outcome page.
Step 3: Look up Dear Ostrich Evening and the drawing date: 21.2.2023.
Step 4: Choose the Today Result View option.
Step 5: Check your lottery results to see if you won or lost.
Claim your rewarded amount if the winning number matches your betting number.