Jacqueline Fernandez, Sukesh Chandrashekhar's intimate pics goes viral, Netizens flood Twitter with guesses
Jacqueline Fernandez and Nora Fatehi made it to the headlines in Rs 200 crore money laundering case involving conman Sukesh Chandrashekhar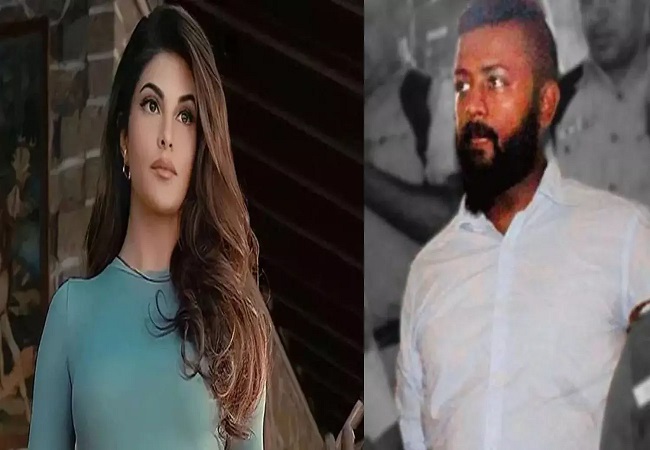 New Delhi: Jacqueline Fernandez who has been making headlines for her connection with conman Sukesh Chandrasekhar, is back in the news again. Several unseen cosy pics of her with conman Sukesh are going viral on social media.
In the viral picture, two of them can be seen sharing an intimate moment, and the thing which grabbed everyone's attention is a love bite that is visible on Jacqueline's neck while Conman Sukesh gives a kiss to her.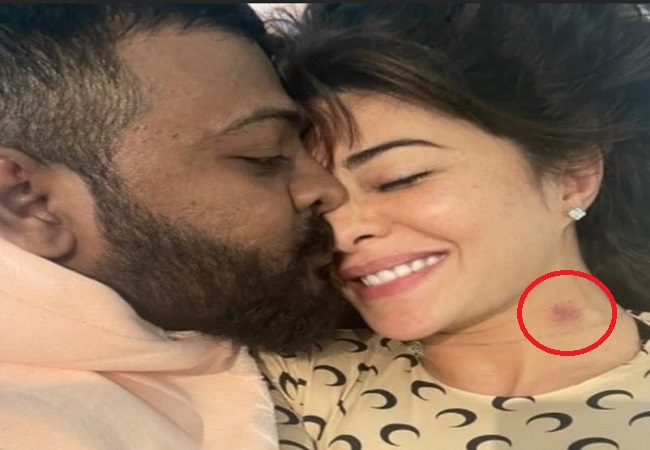 Since the pictures surfaced online on Saturday, social media users just can't keep calm about it and have flooded the internet with their wild guesses and witty reactions.
Have a look a Netizens take: 
Dear Single boys…

You r not UGLY…
You r just poor…💔💔#JacquelineFernandez pic.twitter.com/znAxyzy6rr

— Shine ❤ (@RiseNShine77) January 8, 2022
Yes One more time its proved you are not ugly you are just poor 😹.
.
.
.#JacquelineFernandez pic.twitter.com/cnWXCxFNB8

— World Sports Event (@worldsportseven) January 8, 2022
Who said looks matter for falling in love
Money also matters 😂😂#JacquelineFernandez pic.twitter.com/y148sy0gAA

— 𝕄𝕖𝕖𝕣 ℝ𝕒ش𝕕𝕚 ⚔️ (@meerofficial110) January 8, 2022
Me, after watching #jacquelinefernandez and #SukeshChandrasekhar 's recent pic together: pic.twitter.com/ky0YzJoUnx

— Lonely Tunes (@lonelytunes__) January 8, 2022
#JacquelineFernandez
Bollywood actresses while choosing boyfriends: pic.twitter.com/yFqgU5Kn9T

— Varsha saandilyae (@saandilyae) January 9, 2022
The names of the actresses Jacqueline Fernandez and Nora Fatehi made it to the headlines in Rs 200 crore money laundering case involving conman Sukesh Chandrashekhar.
As per reports, several other actors from the industry are under the Enforcement Directorate (ED) scanner, currently probing the case.
The Sukesh is a resident of Bengaluru, who currently has 15 FIRs against him. Earlier, he was reported to dupe people in Bengaluru and Chennai amounting to several crores. Currently, he is lodged in Delhi's Tihar Jail.