Kailash Kher loses cool at Khelo India University Games event, blasts at the organizers
Kher was seen performing some of his most renowned songs during the Khelo India University Games 2023 kickoff event.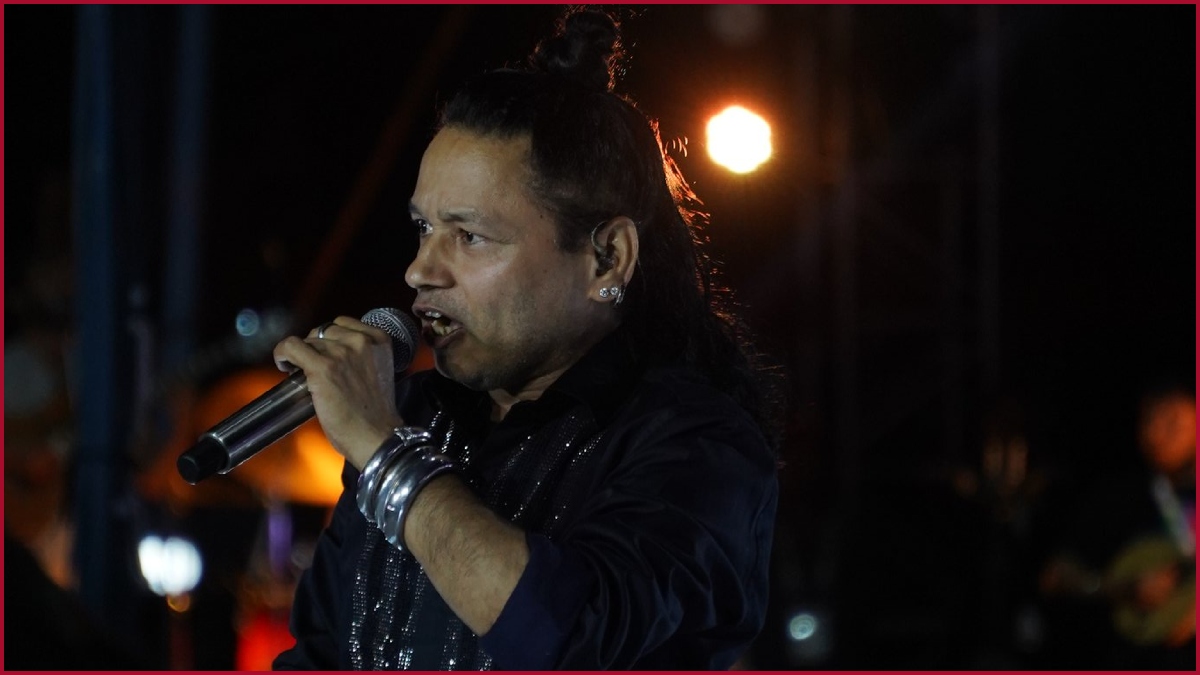 New Delhi: Kailash Kher, a playback vocalist, and entertainer is one of India's most in-demand musicians. He was recently invited to play at the Khelo India University Games 2023 in Lucknow, which Prime Minister Narendra Modi himself inaugurated. The event, however, appears to have left Kher with a sour taste, since multiple recordings of him criticizing the organizers have gone popular on the internet.
The Khelo India University Games 2023 are being held at the BBD University in Lucknow, Uttar Pradesh, and are expected to be the largest sporting event ever organized in India. The historic event began on Thursday, May 25, and will come to an end on June 3 at Banaras Hindu University (BHU), Varanasi.
Kher was seen performing some of his most renowned songs during the Khelo India University Games 2023 kickoff event.
Several videos showing the artist lashing out at the organizers, on the other hand, have gone viral on the internet. While the reason for his outburst is unknown, he can be heard in the videos moaning about being forced to wait for over an hour and accusing the organizers of mismanagement and inappropriate manners.
"Hoshiyari dikha rahe ho, pehle tameez seekho," he said. Khelo India, ek ghanta humko intezaar karaya? "Kaam to aata nahi," he yells on the microphone.
Kailash Kher Blasts organisers at Khelo India event in BBD University Lucknow.

"Hoshiyari dikha rahe ho, tameez seekho"
pic.twitter.com/JHBhjuvUkE

— Ahmed Khabeer احمد خبیر (@AhmedKhabeer_) May 26, 2023

He can also be heard in another clip saying that amid the interruption and negligence, he sang for the audience and the country. "If you've asked me to perform, the next one hour is entirely mine. I adore my motherland, India, and its people. But the management must be competent, or the programme will continue to be disrupted," he lamented.
Kher ultimately calmed down and lit up the stage with some of his most popular and soulful songs. The Khelo India University Games 2023 would include around 4,000 participants and 200 universities representing 21 sports over the course of a 10-day event. Because of the large number of players, it has been called the'mahakumbh' of sports, a reference to the maha kumbh mela, which attracts a massive crowd.
धन्यवाद हमारे पीएम @narendramodi जी खेल और संगीत को एक साथ जोड़ने की पहल कराने के लिए. दोनों विधाओं को देश में युगों युगों से हल्के में लिया जाता रहा है,
खेलों भारत @kheloindia के कुछ अविस्मरणीय पलों में महत्वपूर्ण रेखांकित ऐतिहासिक पल॥
जब हमारे निवेदन पर अतिरिक्त मुख्य सचिव… pic.twitter.com/PCWHRiufPh

— Kailash Kher (@Kailashkher) May 25, 2023

Following his performance, Kher rushed to social media to congratulate Prime Minister Modi for planning the event and inviting him to perform. "Thank you for taking the initiative to link sports and music." Both genres have long been dismissed in the country," he tweeted.
Navneet Sehgal, the state's additional chief secretary for sports and young affairs, was also seen shaking a leg with Kher during his performance.