Koffee with Karan: 7 best moments from celeb chat show this season [WATCH]
Karan moves on to Sidharth Malhotra and his girlfriend Kiara Advani and said he would like to manifest his wedding with her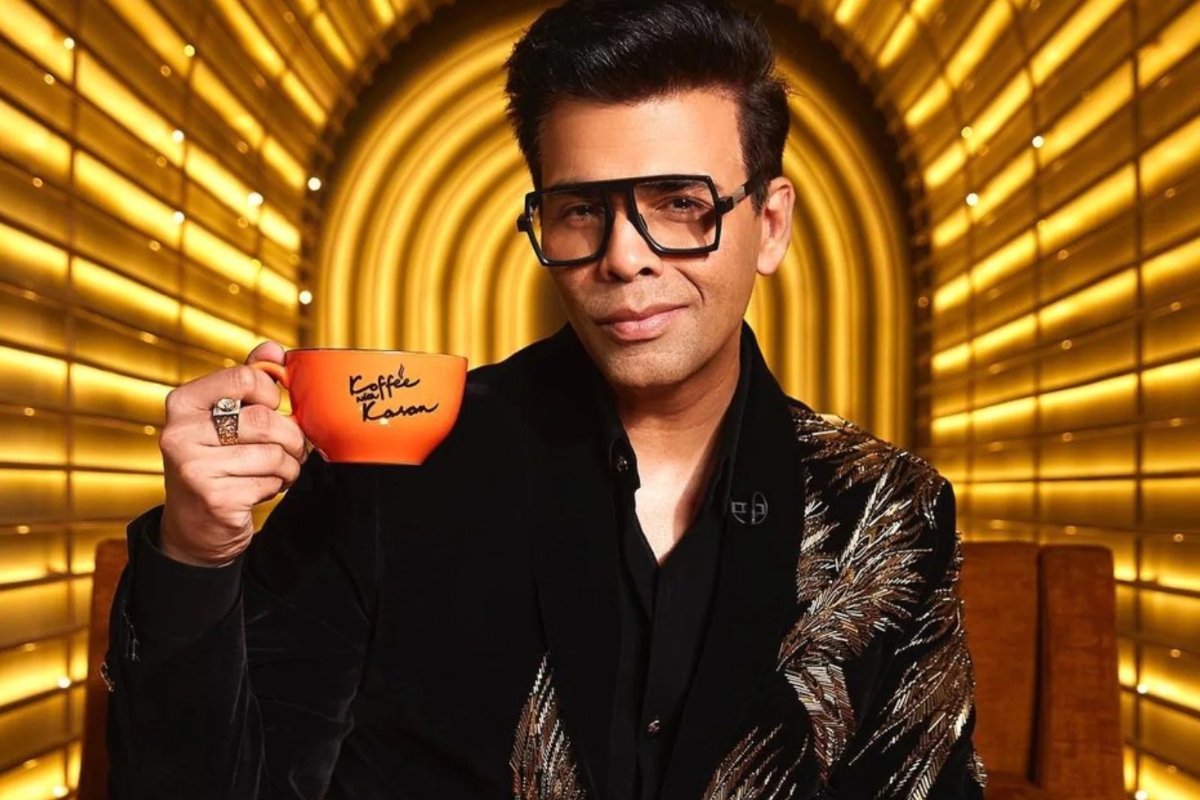 Koffee with Karan is full of dramatization, giggling, inside scoops of B-town gossip, companionship and heartbreaks. From the beginning of the latest season 7, we have been curious to see what the show will bring to us. So let's have a look at the 7 best moments from this season.
# Episode 1 – Highlighting the sakhis Alia Bhat and Ranveer Singh
Alia said "Ranbir Kapoor is really an awfully conventional fellow and in reality, he once came to the set of 'Understudy Of The Year' and kidded in the event that he ought to wed Alia Bhatt. The conversation went around Alia's destiny and her journey of becoming a Kapoor.
# Episode 2 – Highlighting two new besties Sara Ali Khan and Janhvi Kapoor
Sara and Janhvi told about how their friendship started. They specified their individual trip to kedarnath where Sara chose the 6000 Rupees cheaper inn which had no radiator and Janhvi nearly solidified and when Janhvi challenged Sara to trek to Bhairvanath from Kedarnath on a rough slant and were cleared out hanging and battling for life.
Sara and Janhvi were companions since both were in USA together and went to the Disneyland. Sara saw Janghvi through the lines by saying there's a companion ahead.
# Episode 3 – Highlighting the most entertaining superstars Samantha Prabhu and Akshay Kumar
In rapid-fire round Samantha replied all the questions shrewdly and one of them was 'who would you have a love triangle with or who would host your party?' From her reply, it was clear that she is in wonder of the vitality powerhouse Ranveer Singh (#Ranveerified).
# Episode 4 – Highlighting the liger co-stars Vijay Deverakonda and Ananya Panday
In this episode Johar move on to Ananya's love life, who opened up on her breakup with ex boyfriend Ishaan Khatter. Ananya said that her life is exceptionally 'undiscreet',  which isn't the proper word but 'will be since she said it'. She was redressed by Vijay who tells her that it's indiscreet, after which she moved on to contradict herself and says that 'presently she will keep her love life discreet'.
# Episode 5 – Highlighting Aamir Khan and Kareena Kapoor Khan
In this episode Karan and Kareena talked about Aamir and how he's boring at parties. Aamir said that parties have uproarious music that harms the ears. Bebo counters that "that's how parties are assumed to be – you come, get inebriated and move to motion picture songs". The party discourse proceeds, demonstrating Aamir's point that they might really be boring.
# Episode 6 – Highlighting the cool cousins Sonam Kapoor Ahuja and Arjun Kapoor
Here Sonam and Arjun roast each other while playing 'Sibling Trolls' card game and it was a fun segment.
# Episode 7 – Highlighting the newlywed Vickey kaushal and the most eligible bachelor Sidharth Malhotra
In this episode, Karan moves on to Sidharth Malhotra and his girlfriend Kiara Advani. Specifying the manifestation couch once more, he said he would like to manifest his wedding with her.