Kuttey Released: Funny memes make their way on Twitter and you can't stop laughing
Arjun Kapoor's Kuttey released: Here is how social media users are reacting to it.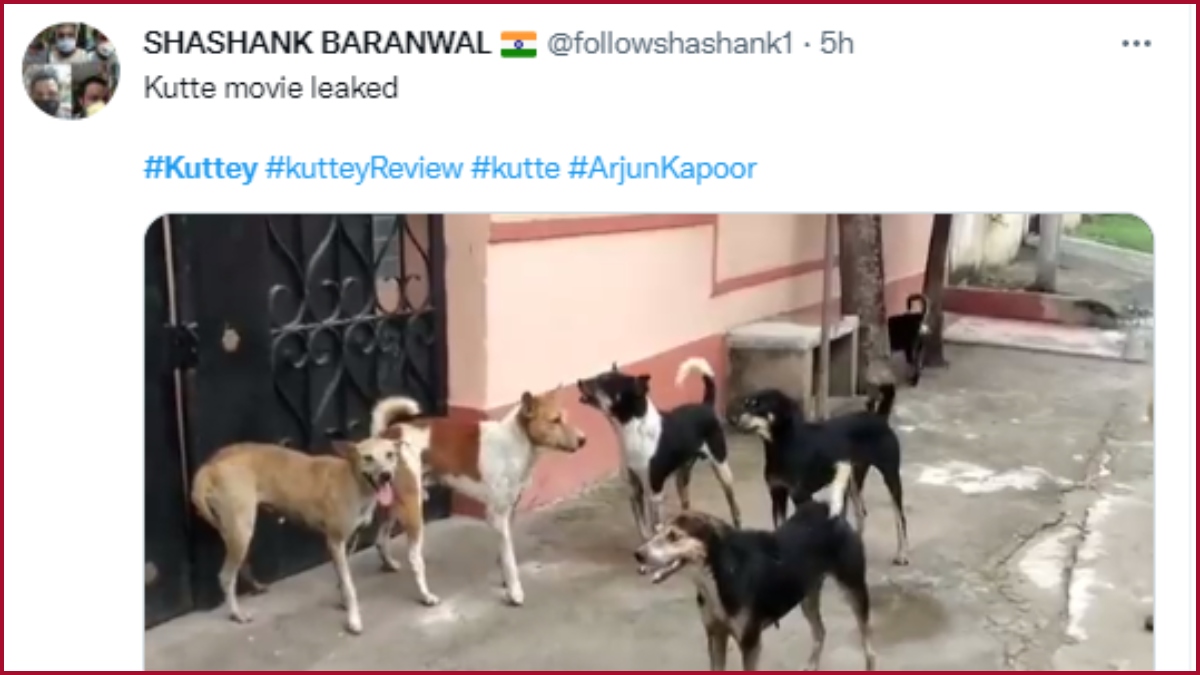 New Delhi: 'Kuttey' featuring Arjun Kapoor, Tabu, Kumud Mishra, and Radhika Madan directed by debutant Aasmaan Bhardwaj has been released in the theatres today.
Aasmaan, son of filmmaker Vishal Bhardwaj has co-written the story and to be true he has handled this complex script properly.
Soon after the release of the film, Kuttey started trending on social media with hashtag Kuttey.
Social media users also started sharing funny memes on social media using the hashtag #Kyttey.
Kuttey is the first film of 2023 to be released in the theaters and the review is not that disappointing.
Here is how social media are having a gala time sharing memes and jokes after the release of Arjun Kapoor's Kuttey.
Kutte movie leaked#Kuttey #kutteyReview #kutte #ArjunKapoor pic.twitter.com/wR0Lobu6th

— SHASHANK BARANWAL 🇮🇳 (@followshashank1) January 13, 2023
When you are a south Indian movie fan 🤣 #AskSRK #kgf #GoldenGlobes2023 #MehwishHayat #Kuttey #YashBOSS𓃵 pic.twitter.com/k83tpihr0Y

— Awais Khan (@awaiskhan7299) January 12, 2023
#Breaking_News #BreakingNews
The displeasure of the #Kuttey is clearly visible on the coming film named #Kuttey 😂 pic.twitter.com/qHvhVzrPK0

— देश प्रेमी पवन (@PawanM91) January 13, 2023
🤣 Don't bother anyone #Shehzada without any reason, it doesn't take long for time to change 🤣🤣🤣👇👇👇👇 #Kuttey #VeeraSimhaReddy Mount pic.twitter.com/VxVLNpl3GE

— Suman Rastogi (@SumanRastogi6) January 12, 2023