Marvel star Jeremy Renner reveals he broke over 30 bones in snow plow accident
He thanked everyone for the support for their love and blessings. Renner also revealed how he is dealing after breaking over 30 bones.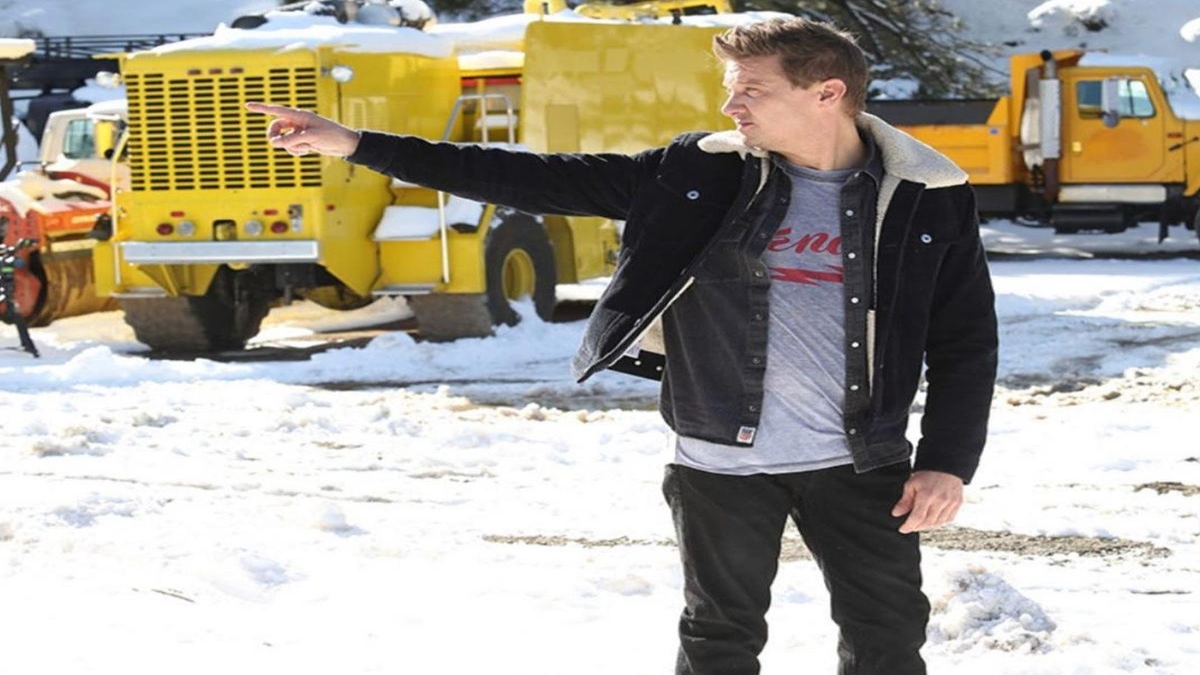 Washington: Jeremy Renner shared the picture from his therapy session and revealed that he broke over 30 bones in a critical snow plow injury.
Taking to Instagram on Saturday, the Marvel star treated fans with his health update. Sharing the picture of himself doing leg stretches at home along with a caption, "Morning workouts, resolutions all changed this particular new years …. Spawned from tragedy for my entire family, and quickly focused into uniting actionable love."
He thanked everyone for the support for their love and blessings. Renner also revealed how he is dealing after breaking over 30 bones.
View this post on Instagram
"I want to thank EVERYONE for their messages and thoughtfulness for my family and I …. Much love and appreciation to you all. These 30 plus broken bones will mend, grow stronger, just like the love and bond with family and friends deepens . Love and blessings to you all," he added.
According to Variety, a US-based news outlet, Renner's accident occurred on January 1 after he tried to help remove a family member's car from being stuck in the snow. The actor's snow plow ended up running him over and critically injuring him. After receiving a blow to the chest and incurring orthopaedic problems, Renner required two surgeries the following day. PistenBully or Sno-Cat, an enormous piece of snow-clearing machinery weighing at least 14,330 pounds, was the snow plough used by the actor.
In a January 2 statement to the press as quoted in a report by Variety, Renner's family said they "would like to express their gratitude to the incredible doctors and nurses looking after him, Truckee Meadows Fire and Rescue, Washoe County Sheriff, Reno City Mayor Hillary Schieve and the Carano and Murdock families." The family added they were "tremendously overwhelmed and appreciative of the outpouring of love and support from [Renner's] fans."
A "not no great" ICU DAY, turned to amazing spa day with my sis and mama❤️. Thank you sooooo much pic.twitter.com/pvu1aWeEXY

— Jeremy Renner (@JeremyRenner) January 5, 2023
Renner has received enormous support from his Avengers co-stars as a member of the Marvel Cinematic Universe, where he has played Hawkeye for over a decade. Chris Evans, Chris Hemsworth, the Russo Brothers, Chris Pratt, and others sent Renner well wishes on social media following his accident.
That's one tough mf'er. Has anyone even checked on the snowcat???

Sending so much love ❤️ https://t.co/Wc9M0EhL9d

— Chris Evans (@ChrisEvans) January 21, 2023
As per a report by Deadline, a US-based news outlet, Renner, a two-time Oscar nominee, is the star of the returning Paramount+ series The Mayor of Kingstown and Marvel's Hawkeye series on Disney+ as well as the Avengers and Captain America films.
Renner received a Best Actor Oscar nomination in 2010 for 'The Hurt Locker', and the following year, for The Town, he received a Supporting Actor nomination.
The second season of 'Mayor of Kingstown' premiered on January 15 on Paramount+. Taylor Sheridan and Hugh Dillon are the creators of the show. Renner previously starred in Wind River – Sheridan's 2017 drama.