One Word Tweet: Netizens pour in hilarious comments as celebs enjoy new trend
Actually, the trend started when an American train service provider named Amtrak, took on Twitter to write "trains."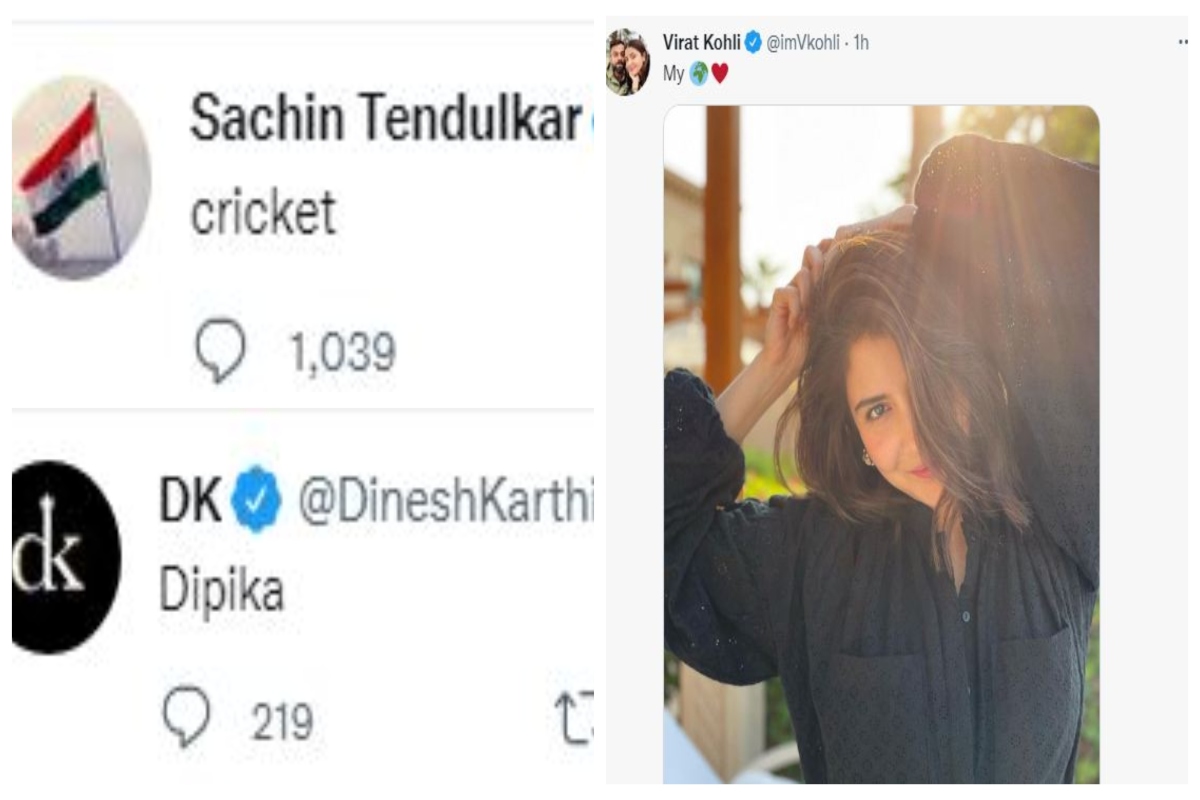 New Delhi: A new trend has caught everyone's attention on Twitter. Celebrities and various companies are tweeting one word that describes them or means a lot to them. Meanwhile, this has left netizens guessing what is going on. People are speculating and making guesses and this has led to various memes and funny comments being shared on the internet.
democracy

— President Biden (@POTUS) September 2, 2022
coffee

— Starbucks Coffee (@Starbucks) September 1, 2022
deadpool

— Deadpool (@Deadpool) September 1, 2022
Actually, the trend started when an American train service provider named Amtrak, took on Twitter to write "trains." Soon after that, it came into the limelight and gained popularity among the netizens.  Big organisations like NASA, Starbucks and ICC joined the trend and it was taken forward by celebrities such as Joe Biden, Sachin Tendulkar, Virat Kohli and others. The trend has gained more than 20,000 tweets in much less time.
trains

— Amtrak (@Amtrak) September 1, 2022
Sachin tweeted, "cricket", while Virat shared a picture of his wife Anushka Sharma and wrote, "My." As Virat shared this, one of his fans wrote, "time," and shared an old picture of the batter, indicating how the priorities change with time.
— . (@manisayzz) September 2, 2022
Dinesh Karthik and his wife Dipika Pallikal also tweeted each other's names and netizens showered love for one of the most popular sporting couples in India. Meanwhile, a Twitter user named Dinesh commented, "haa bolo kya kaam hai," and a confused fan asked the squash player to write something else in front of the name to indicate what this trend is all about.
Haa bolo kya kaam hai

— Dinesh (@Kanatunga) September 2, 2022
LoL… Kya medam aap dono Kya laga rakha hai… 😂 name aage to kuch bolo…

— Mohammad irfan Alam (@irfanal32) September 2, 2022
One of Dinesh Karthik's fans compared it to a childhood memory.
Tu mera name likhio mai tera likhunga thik hai

When we are in primary school My best friend essay's first conditionhttps://t.co/B9YemVYSrO

— Yogendra ❁ 🇮🇳 (@yogendr_s) September 2, 2022
While ICC tweeted, "cricket," someone misunderstood it and thought the account has been hacked.
Icc twitter account hacked

— Do More (@CHZohaibTarar) September 2, 2022
Even IPL franchise Royal Challengers Bangalore took on Twitter and wrote, "PlayBold." Netizens showered in with comments writing about the IPL trophy.
Without trophy

— ~RammY~ (@AlwaysRCever) September 2, 2022