Parineeti Chopra and Raghav Chadha wedding: Seperate wedding reception for B-Town celebs and politicians seperately
The newlyweds took to Instagram to share their first official wedding photos, accompanied by a heartfelt caption, "From the very first chat at the breakfast table, our hearts knew. Been waiting for this day for a long time… So blessed to finally be Mr. and Mrs.! Couldn't have lived without each other… Our forever begins now."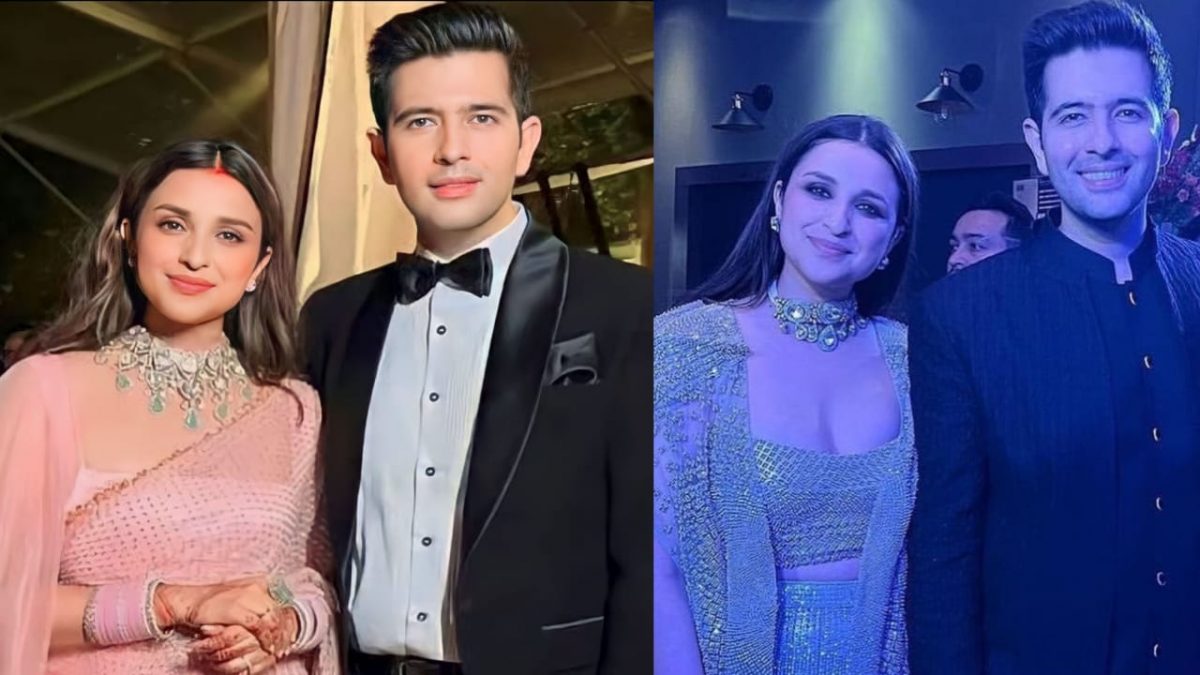 New Delhi: Actress Parineeti Chopra and AAP MLA Raghav Chadha tied the knot in a magnificent wedding ceremony held at The Leela Palace in Udaipur on Sunday, September 24. Following their wedding, the couple headed to Delhi, where they are reportedly set to host a lavish reception for prominent political figures. Moreover, the newlyweds have plans for a grand wedding reception in Mumbai, expected to be graced by the crème de la crème of Bollywood.
View this post on Instagram
As per reports from News18, Parineeti and Raghav are planning two receptions – one for their film industry friends and another for politicians. A source disclosed, "The couple will host two reception dinners, one in Delhi and one in Mumbai. The one in the national capital will see a host of politicians. In Mumbai, Parineeti will be celebrating the next chapter of her life with her film industry friends." There were previous reports of a wedding reception being hosted in Chandigarh as well.
First Wedding Photos Shared
The newlyweds took to Instagram to share their first official wedding photos, accompanied by a heartfelt caption, "From the very first chat at the breakfast table, our hearts knew. Been waiting for this day for a long time… So blessed to finally be Mr. and Mrs.! Couldn't have lived without each other… Our forever begins now."
View this post on Instagram
Parineeti Chopra and Raghav Chadha made their first public appearance as a married couple in Udaipur. Following their wedding, they also hosted a reception for friends and family. The grand celebration saw the presence of prominent figures, including Arvind Kejriwal, Punjab CM Bhagwant Mann, former cricketer Harbhajan Singh, and former tennis player Sania Mirza, among others.