'Ponniyin Selvan' promotions: Chiyaan Vikram's speech about the significance of Thanjavur Periya Kovil goes viral
'Ponniyin Selvan' promotions: Chiyaan Vikram's speech about the significance of Thanjavur Periya Kovil goes viral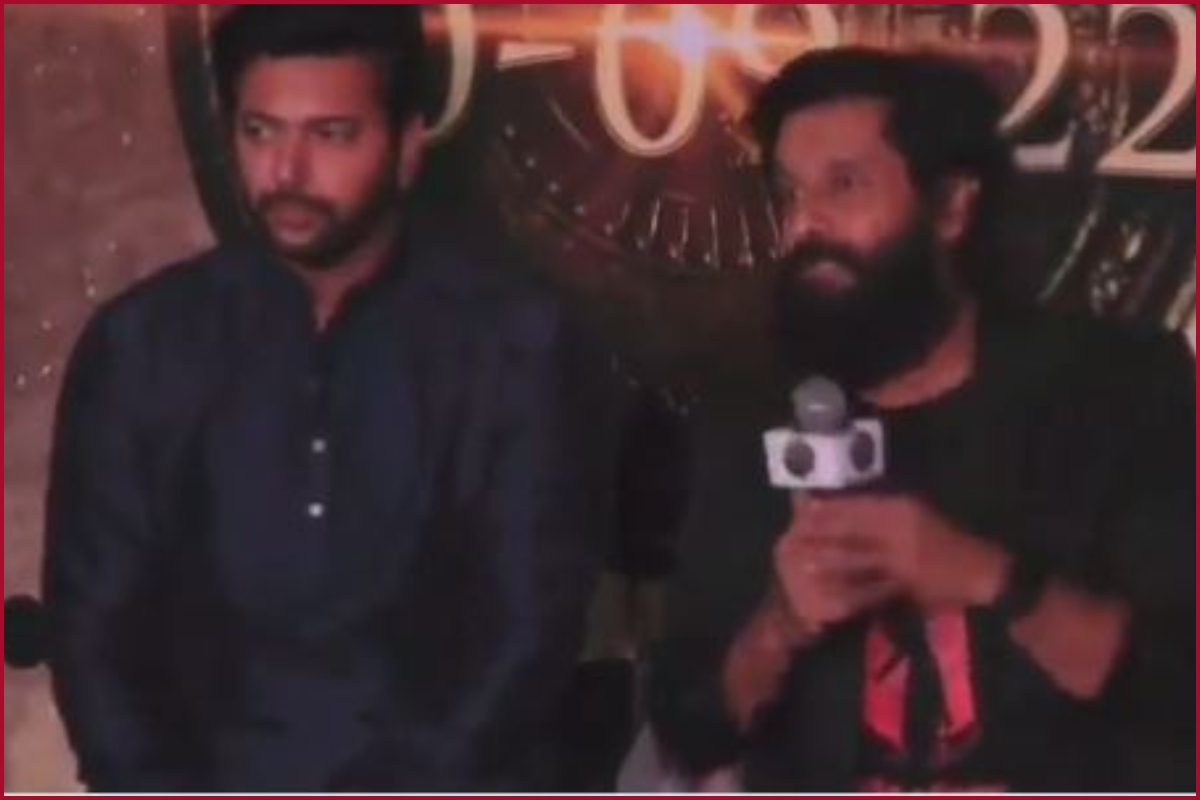 New Delhi: 'Ponniyin Selvan' undoubtedly one of the most anticipated films is slated to be released on September 30. Currently, the team is on a promotional tour across places in India for their film.
But days ahead of the film release, a video of Chiyaan Vikram who plays the role of Aditiya Karaikalan has gone viral on social media.
In the video, Chiyaan Vikram can be heard speaking about the significance of Thanjavur Periya Kovil (Brihadeeswara temple).
During the promotions of his film, Chiyaan Vikram not only spoke about the Indian temples but he also gave a brilliant detailing and mentioned about  the significance of the Thanjavur Brihadeeswara Temple which was built by Rajaraja Cholan.
He said, the temple with the tallest tower in the world and it has a massive stone at the top of the temple tower which alone weighs 80 tons.
In the video he can be heard saying that the temple was built at a time when there was no machines. The temple was built by the Chola king with the help of elephants, bulls, and humans.
Talking about the structure of the temple, he said the temple was built without using any plasters and it has withstood six earthquakes and the only reason that it is standing tall without any damage is because of the amazing architecture.
Chiyaan Vikram also explained about the history of Cholas in a single stretch speech for which he is being appreciated.
WATCH VIRAL VIDEO HERE
How many of us are familiar with the architectural marvel of Brihadeshwara Temple in Thanjavur, Tamil Nadu?

Listen to actor Chiyaan Vikram mesmerisingly explain the exemplary architecture of Brihadeshwara Temple.

And the administrative superiority of the Hindu Kingdom in India. pic.twitter.com/U2rHvbmPb8

— Shobha Karandlaje (@ShobhaBJP) September 25, 2022
The film 'Ponniyin Selvan' is set to be released in five languages.
ஐஸ் வாரியம் !

கற்றுக் கொள்ள….
காற்று கொள்ளும் மூங்கில் துளைகளில் இருந்து இசை வரும் என கோடியாய் கொட்டிக் கிடக்கின்றது இப்பூமியில்.அப்படி
இப்பெண்ணிடமிருந்து…
தாயானப் பிறகும்,தான் விரும்பும் கலையை தொடர,ஆரோக்கியத்தை+அழகை காத்திட கடும் முயற்சியும்,விடா பயிற்சியும் செய்கிறார்conti pic.twitter.com/QNegeqscST

— Radhakrishnan Parthiban (@rparthiepan) September 26, 2022
WATCH TRAILER