After MHA, Rajnath Singh clears 10% reservation for Agniveers in defence jobs
Despite stiff protests & criticism by political rivals, the government is no mood to relent and is making slew of concessions for smooth roll out of the scheme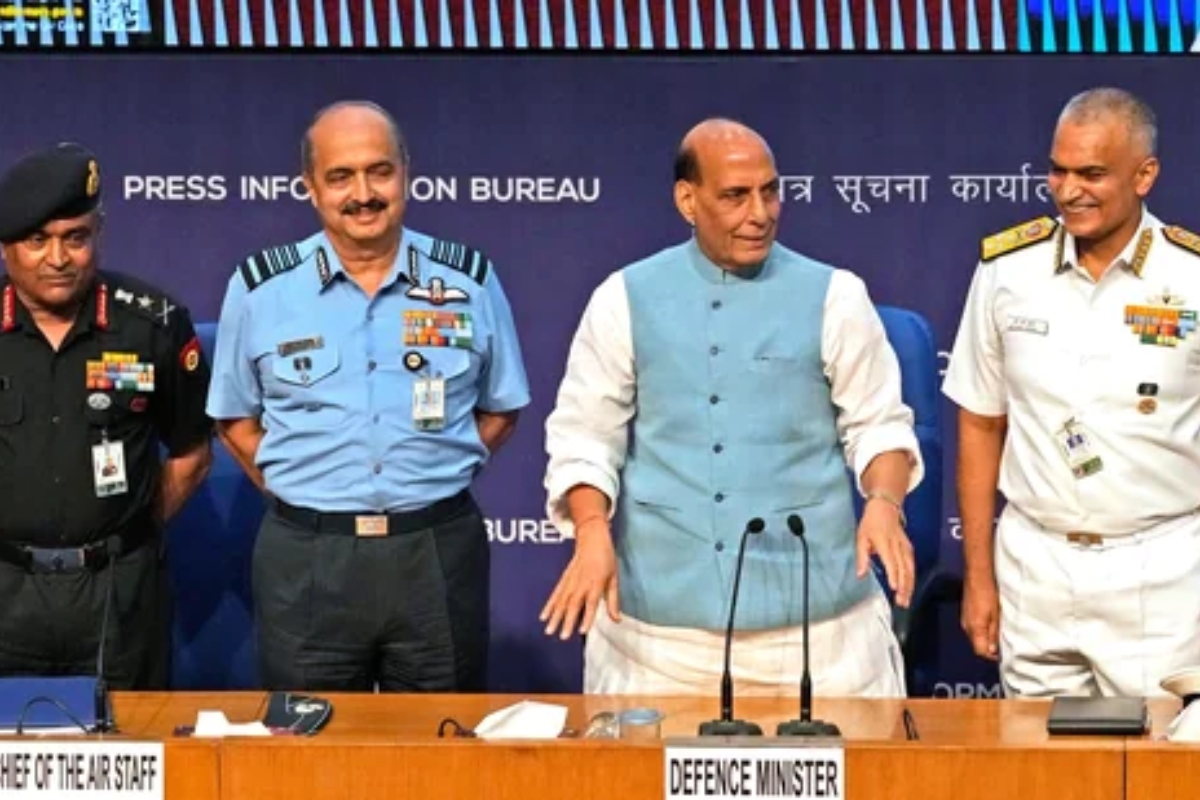 New Delhi: In yet another outreach to the 'Agnipath' agitators, Rajnath Singh on Saturday announced reserving 10% of the Defence Ministry jobs for the Agniveers, relieving out of the Armed Forces after four-year service.
Taking to Twitter, the Defence Minister said that proposal to reserve 10% of the jobs vacancies in Defence Ministry for Agniveers has been approved.
In a series of tweets, the Defence Ministtry informed that the 10% jobs reservation will be done in various departments including the Coast Guard and defence civilian postings and also the 16 Public sector Undertakings related to Defence Ministry.
Raksha Mantri Shri @rajnathsingh has approved a proposal to reserve 10% of the job vacancies in Ministry of Defence for 'Agniveers' meeting requisite eligibility criteria.

— रक्षा मंत्री कार्यालय/ RMO India (@DefenceMinIndia) June 18, 2022
The 10% reservation will be implemented in the Indian Coast Guard and defence civilian posts, and all the 16 Defence Public Sector Undertakings. This reservation would be in addition to existing reservation for ex-servicemen.

— रक्षा मंत्री कार्यालय/ RMO India (@DefenceMinIndia) June 18, 2022

The decision comes in the wake of wide-ranging protests across many parts of the country. The agitators are apparently furious over the 'uncertainty' of military recruits for 4 years and claim that they will face a bleak future after they are mandatorily relieved from the Army after 4 year tenure.
Necessary amendments to relevant recruitment rules will be undertaken to implement these provisions.

Defence Public Sector Undertakings will be advised to make similar amendments to their respective recruitment rules. Necessary age relaxation provision will also be made.

— रक्षा मंत्री कार्यालय/ RMO India (@DefenceMinIndia) June 18, 2022

Despite stiff protests & criticism by political rivals, the government is no mood to relent and is making slew of concessions for smooth roll out of the scheme.
Prior to this, the Ministry of Home Affairs also announced reservation for Agniveers in 10% vacancies for recruitment in the CAPFs and the Assam Rifles.
Meanwhile, the government is on path for timely roll out of the Agnipath scheme and the screening for eligible candidates may begin as early as in next couple of days to 1 -2 months.
This year, the Armed Forces are staring at recruiting 46,000 young aspirants in the age-group of 17.5 to 21 years as part of short-term contractual assignment.
The soldiers recruited under this scheme will be called Agniveers and will go on to serve in all three commands of the Armed Forces including Army, Navy and Air Force. After completing 4 years in service, 25% of them will be retained for regular service while 75% will compulsorily retire with a good corpus amount of about Rs 11.71 lakh.