Anantnag encounter: Colonel Manpreet Singh spoke to brother on same day, he got martyred
Martyr Col. Manpreet Singh talked to his brother earlier in the morning before his unfortunate demise.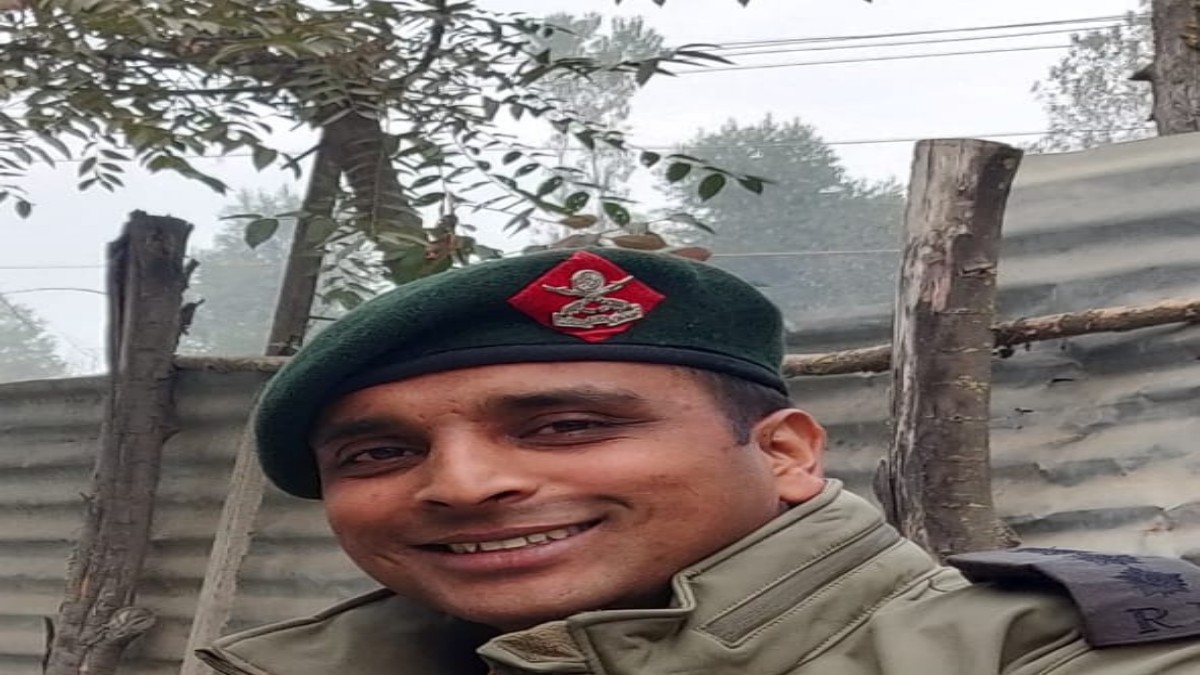 New Delhi: Two senior Army officers including a Colonel and Major and Jammu & Kashmir Deputy SP were martyred in fierce gunbattle during encounter with terrorists in Anantnag district on September 13.
One among the three bravehearts who got martyred in yesterday's encounter was Colonel Manpreet Singh. The high-ranking official in the Rashtriya Rifles was part of many operations against terroirsts in the valley, in the past. He was instrumental in execution of many operations including the one in 2016, when he led from the front and neutralized a slew of terorirsts including notorious militant Burhan Wani.
Colonel Manpreet Singh was fatally injured during brave display of valour and was subsequently rushed to hospital, where he succumbed to death.
Col. Manpreet Singh is now survived by his wife, who works as a school teacher and two children, his six-year-old son and two-year-old daughter.
#WATCH | Panchkula, Haryana: Jagdev Singh, father-in-law of Colonel Manpreet Singh, who lost his life during an encounter with terrorists in Anantnag yesterday says, "We got to know it last evening…She is their daughter and she has an elder brother…He (Manpreet Singh) was… pic.twitter.com/ULMppcs2gm

— ANI (@ANI) September 14, 2023
While the nation bids goodbye to its brave solider, it has come to light that he was regularly in touch with his family members.
His last conversation before his martydom was with his brother Virender Gill, which was hours before his death. Colonel reportedly told his brother that he will call again in the evening but that never happened.
Speaking to a daily, Colonel's brother Virendra Gill said that he spoke to his brother at 6:45 AM in the morning, but the call was cut short because of former's busy schedule.
"I spoke to him this morning at 6:45 am, and he said he was busy and would call me later in the evening when the Army operation is over. We received information about him getting injured in the afternoon," Virender Gill told the daily.
According to Virender Gill, Colonel Singh's wife was yet to be informed about his untimely demise as they didn't have the courage to inform her.
Notably, Colonel Manpreet Singh was awarded the Sena Medal last year, for his extraordinary role in neutralizing terrorist attacks in Jammu and Kashmir in 2021.
The 'Resistance Front', believed to be a shadow group of the Pakistan-based terror group, 'Lashker-e-Taiba' claimed responsiblity for the attack and said that it was an act of revenge for killing of a veteran leader in Pakistan occupied Kashmir, earlier this month.