BJP MLAs elect Manik Saha as leader of legislative party, will continue as Tripura CM
The oath-taking ceremony will take place on March 8 at the Swami Vivekananda Maidan.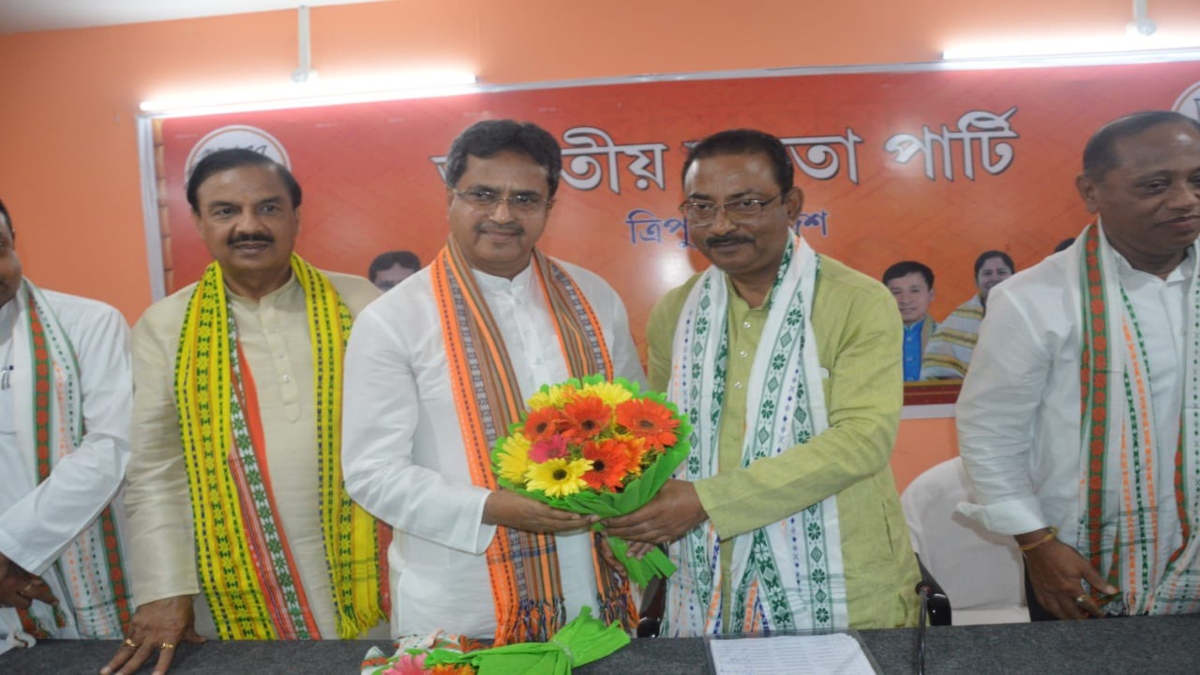 New Delhi: BJP's 32 MLAs unanimously elected Manik Saha as the leader of the legislative party and will continue as the Chief Minister of Tripura. The oath-taking ceremony will take place on March 8 at the Swami Vivekananda Maidan. He tweeted and made the announcement. Sharing the pictures, he also expressed gratitude to the MLAs for electing him as the next CM.
My sincere gratitude to all for electing me as the leader of legislature party.

Under the guidance of Hon'ble PM Shri @narendramodi ji, we shall work together to build 'Unnata Tripura, Shrestha Tripura' & ensure the welfare of all sections of people.@blsanthosh pic.twitter.com/UC0IrV3QOA

— Prof.(Dr.) Manik Saha (@DrManikSaha2) March 6, 2023
On March, 5, while inspecting the venue of the swearing-in ceremony, he interacted with the press and told that senior BJP leaders including PM Narendra Modi, Home Minister Amit Shah and party president JP Nadda will also be there for the oath-taking ceremony.
Manik Saha became the Chief Minister of the state last year after Biplab Kumar Deb resigned. With the MLAs choosing him as the leader of the legislative party, Saha swear-in for the post for the second time.
BJP won the elections with a majority as they got 32 out of 60 seats in the Assembly Elections. The party was contesting elections in an alliance with the Indigenous People's Front of Tripura (IPFT), which managed to win one seat.
Tripura | Manik Saha arrived at Raj Bhawan after he was elected as legislative party leader by BJP MLAs. pic.twitter.com/6WOJrMUY0g

— ANI (@ANI) March 6, 2023
Tipra Motha Party came out as the second largest part by winning 13 seats. Communist Party of India (Marxist) won 11 seats while Congress got three seats. CPI(M) and Congress were contesting in an alliance but could not make any difference with a combined vote share of about 33 percent.
Manik Saha beat Congress candidate Asish Kumar Saha to win the Town Bordowali seat. He submitted his resignation to Governor Satyadev Narayan Arya at Raj Bhavan on March 3 and the Governor asked him to continue till the new government comes in.