BJP releases animated video "Mujhe Chalte Jaana Hai", PM Modi seen marching ahead in his mission-WATCH
BJP releases animated video "Mujhe Chalte Jaana Hai", PM Modi seen marching ahead in his mission-WATCH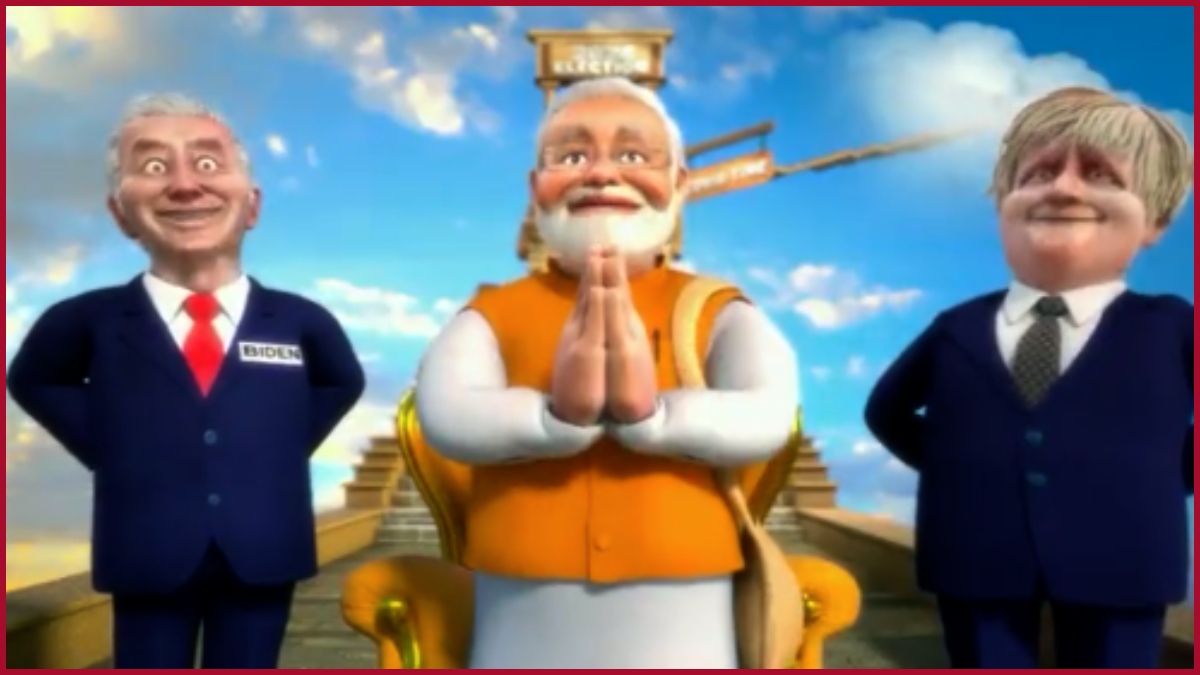 New Delhi: The Bhartiya Janata Party (BJP) has shared a short animated video where Prime Minister Narendra Modi can be seen marching ahead in his mission to serve the people of the country to make India a five-trillion-dollar economy, putting all the abuses and allegations of the Opposition aside.
The video titled "Mujhe Chalte Jaana Hai" shows PM Modi's journey from becoming Gujarat CM to India's Prime Minister amid barbs by Congress leaders including Sonia Gandhi, Digvijaya Singh, Rahul Gandhi, Mani Shankar Aiyar and several others.
The duration of the video is four-minute-thirty-second.
Although there is no mention of the 2024 General Elections, in the video PM Modi is shown climbing the stairs past the 2014 and the 2019 Lok Sabha elections toward a five-trillion-dollar economy with his jhola on the shoulder.
WATCH ANIMATED VIDEO HERE
मुझे चलते जाना है… pic.twitter.com/1NLvbV7L8y

— BJP (@BJP4India) March 14, 2023
Also, leaders of the Opposition are shown shouting "chaiwallah", "Gautam Das","maut ka saudagar", "chowkidar chor hai" but this does not impact  Prime Minister Modi's journey.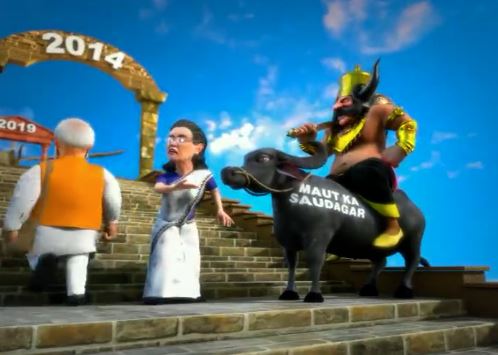 Interestingly, US President Joe Biden,  Barack Obama, Boris Johnson can also be seen making cameo appearances in the short video.
This short video was shared by several Union ministers.
Barack Obama is seen with Sonia Gandhi as the US denied a visa to PM Modi when he was the CM of Gujarat, on the other hand he is seen running the stairs with a US visa in hand after Narendra Modi became prime minister in 2014.