"Chup ho jaa…": Yoga guru Ramdev loses his cool when asked about fuel price hikes
Patanjali founder in 2014 had said that people should consider a govt that can ensure petrol for Rs 40 per liter and cooking gas at Rs 300 a cylinder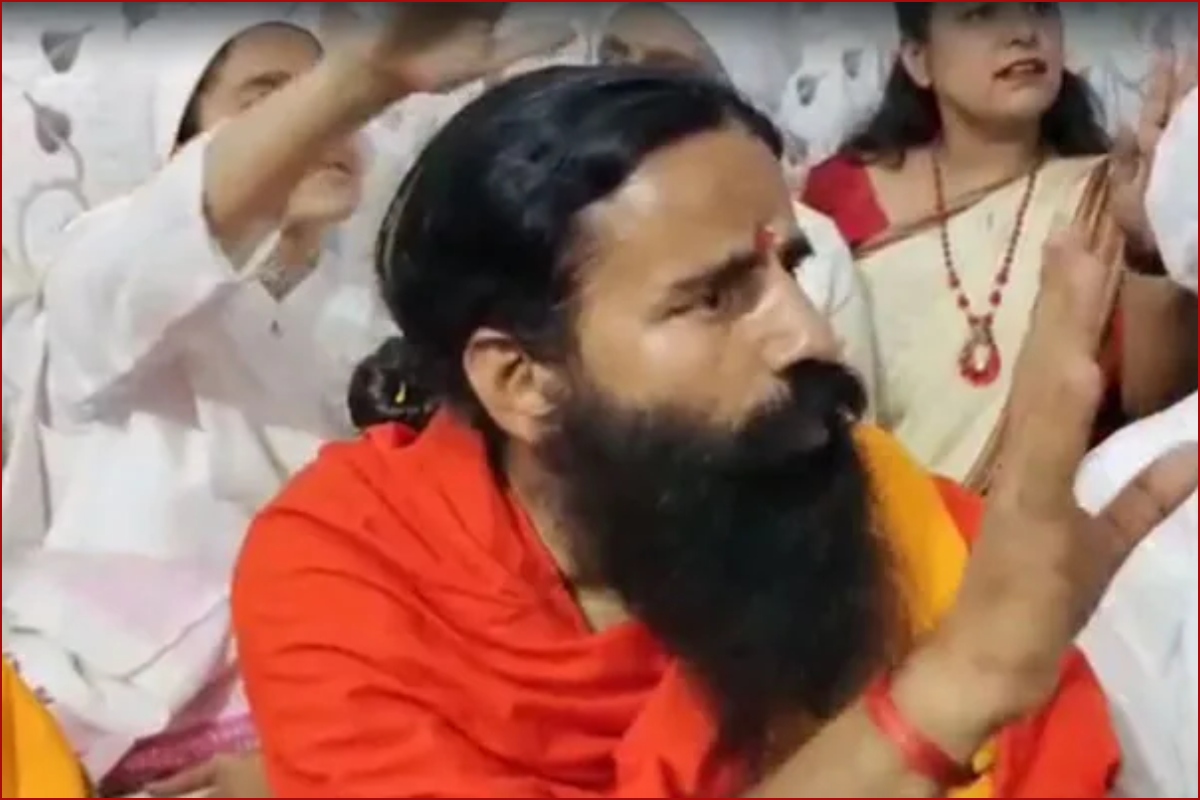 New Delhi: Yoga Guru Baba Ramdev was seen lashing out at a journalist when he asked him about his old comment he made in the year 2014 about how petrol prices will come down to merely Rs 40 per liter if the then UPA government was changed in that year's general elections.
In a viral video from Karnal district in Haryana, a news reporter can be seen asking the Patanjali Ayurveda founder regarding his 2014 comment wherein he had said that people should consider a government that can ensure petrol for Rs 40 per liter and cooking gas at Rs 300 a cylinder.
The journalist was referring to one of Ramdev's interview given to a Hindi news channel during the 2014 Lok Sabha polls where the Yoga Guru had said, "I have a study with me that says the basic price of petrol is only Rs 35, on which 50% tax is levied. Agar 50% ke jagah 1% tax ho jayga toh it's only practical. Itna arthshastra to humne bhi pad rakkha hai" (If taxes are reduced from 50% to 1%, (fuel price is bound to come down. I have studied this much of economics as well".
When reminded of his previous statements, Ramdev was clearly unimpressed with the journalist and replied, "Yes, I said it, what can you do? Don't keep asking such questions. Am I your thekedar (contractor) who has to keep answering your questions?"
When the reported asked the same question again, an angry Baba Ramdev threatened the reporter, saying, "I made the comment. Ab kya kar lega (what will you do)? Chup ho ja, ab aage se puchhega to thik nahi hoga (Just shut up. If you ask again, it won't be good for you)", he said.
Watch the video here: 
'चुप हो जा…': जब पेट्रोल की बढ़ती कीमतों के सवाल को ले पत्रकार पर भड़के रामदेव pic.twitter.com/pp88hMx6mi

— Newsroom Post (@NewsroomPostCom) March 31, 2022
"Don't speak like this, you must be the son of decent parents", he further added.
The controversial statement comes amid sheer hikes in the petrol and diesel prices.
For the unversed, On March 31, the prices of petrol and diesel went up for the ninth consecutive time in the last 10 days across the country. Oil marketing companies have increased the prices by 80 paise per liter today.