CM Yogi pays floral tribute to Netaji, many programs organized in UP to mark his birth anniversary
Garlanding Netaji's statue, CM Yogi recalled the contribution of Netaji Subhash Chandra Bose and said, "Netaji was of sharp intellect since childhood. He got himself enrolled at Cambridge University to pursue higher education."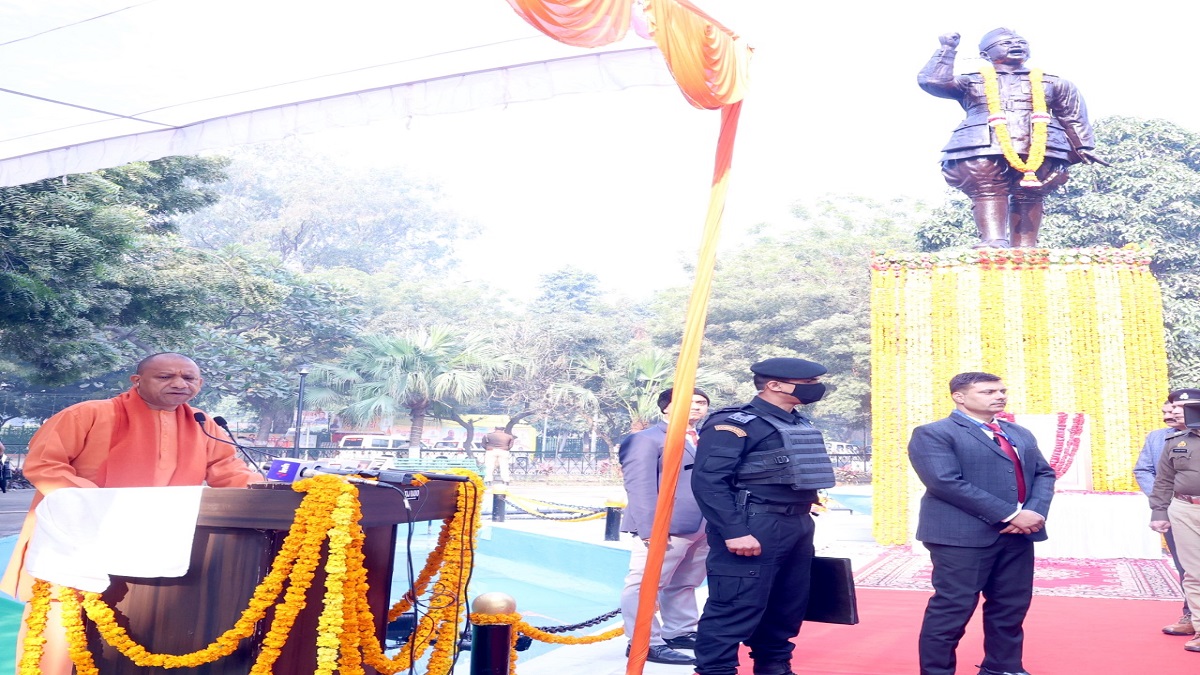 New Delhi: Uttar Pradesh Chief Minister Yogi Adityanath paid glowing tributes to Netaji Subhash Chandra Bose on the occasion of his birth anniversary, which is celebrated as 'Parakram Diwas', in Lucknow on Monday and said "Netaji always chose to bring revolution over getting himself established in politics".
Garlanding Netaji's statue, CM Yogi recalled the contribution of Netaji Subhash Chandra Bose and said, "Netaji was of sharp intellect since childhood. He got himself enrolled at Cambridge University to pursue higher education. He also got selected in ICS, however, refused to join as he wanted to fight those who enslaved the country."
On the occasion, Deputy CM Brajesh Pathak, ministers and several MLAs also offered garlands at Netaji's statue.
Furthermore, the Chief Minister said that to express gratitude towards the contribution made by Netaji in the country's freedom movement, Prime Minister Narendra Modi called for celebrating January 23 as 'Parakram Diwas'.
He went on to say that Netaji passed the ICS exam because of his sharp mind, however, declined to join the service and instead got associated with the freedom movement of the country. The Chief Minister added that during the movement, Netaji got many opportunities to establish himself in Indian politics, but he always chose the path of revolution over politics.
"Netaji always followed the path of nationalism and inspired the countrymen to create a sense of patriotism in the mind of every citizen of the country. He established the Azad Hind Fauj and lit the flame of patriotism in the heart of every Indian, both inside the country and outside," said Yogi.
Recollecting his slogans such as 'Dilli Chalo' and 'Tum Mujhe Khoon Do, Main Tumhe Azaadi Dunga', Yogi Adityanath said that such slogans are still on the lips of every soldier and youth, giving them the sense of patriotism in today's time.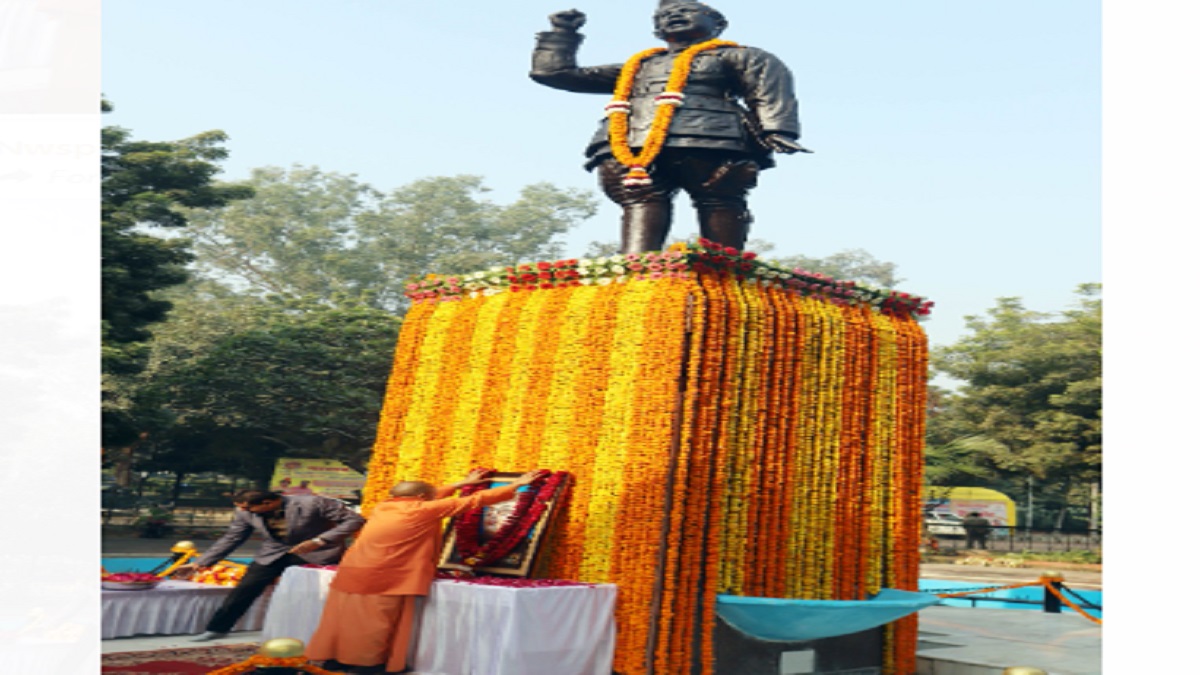 Under the leadership of the Prime Minister, the country is realizing the dream of Netaji
Chief Minister Yogi Adityanath said in his address that the country has entered the Amrit Kaal of Independence.
Efforts at a large scale are being made under the leadership of Prime Minister Narendra Modi to make the country the biggest power in the world and the country is certainly realizing the dreams of great sons like Netaji.
"The country is moving forward under the leadership of Prime Minister Narendra Modi to realize the dream that Netaji had seen to make the country safe and self-reliant. We have full faith that every Indian will contribute to making Netaji Subhash Chandra Bose's dream come true," he concluded.