Communal clashes in MP, Jharkhand, Bengal on Ram Navami; 1 dead in Gujarat
Communal Clashes In Several States: Check out detailed account of the violent incidents that took place on the occasion of Ram Navami.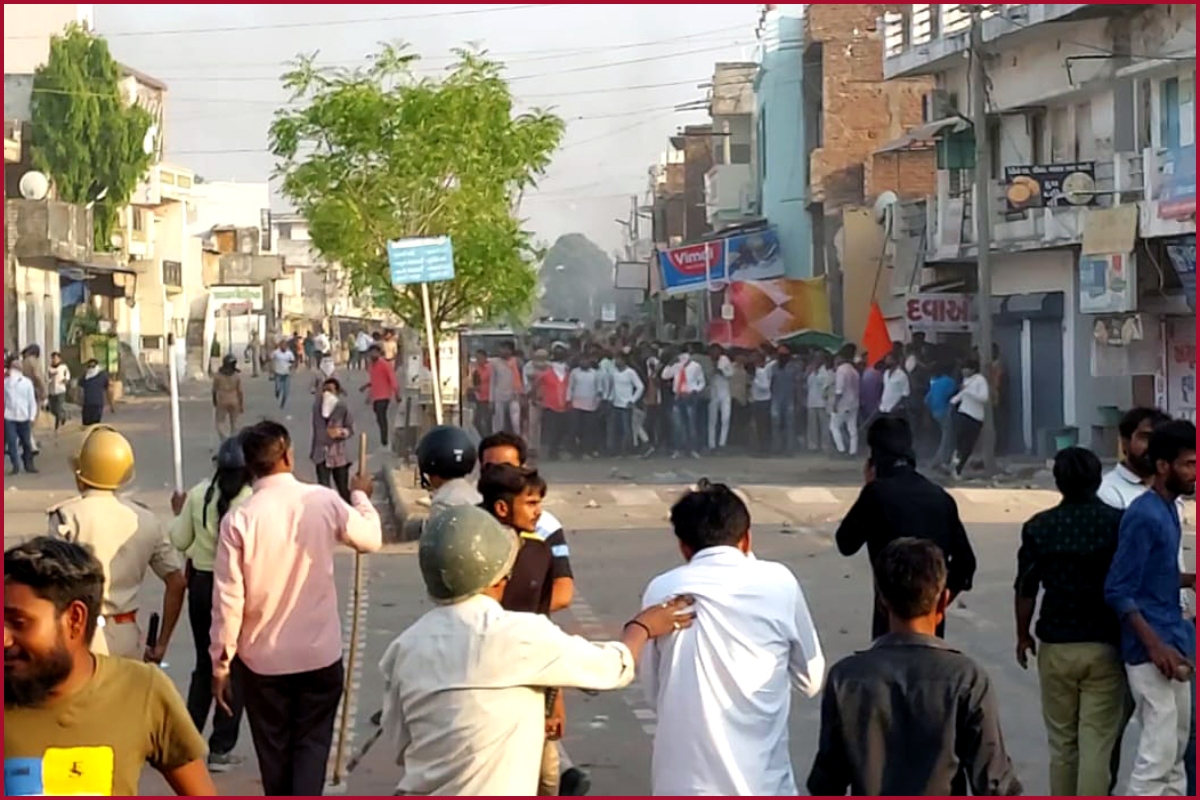 New Delhi: On the occasion of Ram Navami on Sunday (April 10), incidents of communal violence were reported across many states including Madhya Pradesh, Jharkhand, West Bengal and Gujarat.
Theses incidents were reported after tensions erupted in Karnataka's Kolar district and communal clashes Rajasthan's Karauli.
Madhya Pradesh
Following the clash and stone pelting incident on Ram Navami, curfew was imposed in three areas of Madhya Pradesh's Khargone.
According to Khargone district collector Anugrah P, Section 144 has been imposed in the entire city.
Madhya Pradesh | Curfew imposed in some parts of Khargone city after stones were pelted at Ram Navmi procession yesterday

We've taken 60-70 people into custody. Some houses and vehicles were also burnt. SP was also shot in the leg and he is stable now: Tilak Singh DIG Khargone pic.twitter.com/9Omqq3Y5pH

— ANI MP/CG/Rajasthan (@ANI_MP_CG_RJ) April 11, 2022
Jharkhand
Incidents of stone pelting and arson during Ram Navami fair was reported in Jharkhand's Lohardaga district in Hirahi-Hendlaso village on Sunday (April 10).  According to reports,  a group of people started pelting stone on crowd during Ram Navami procession in the area resulting to a stampede where almost half a dozen people were injured.
Also, a dozen of motorcycles and a pickup van were set on fire. It is also said that two houses have also been set ablaze near Bhogta Garden. Reportedly, several people have been injured in the stone pelting incidents. Few have also been admitted to a nearby hospital in critical condition.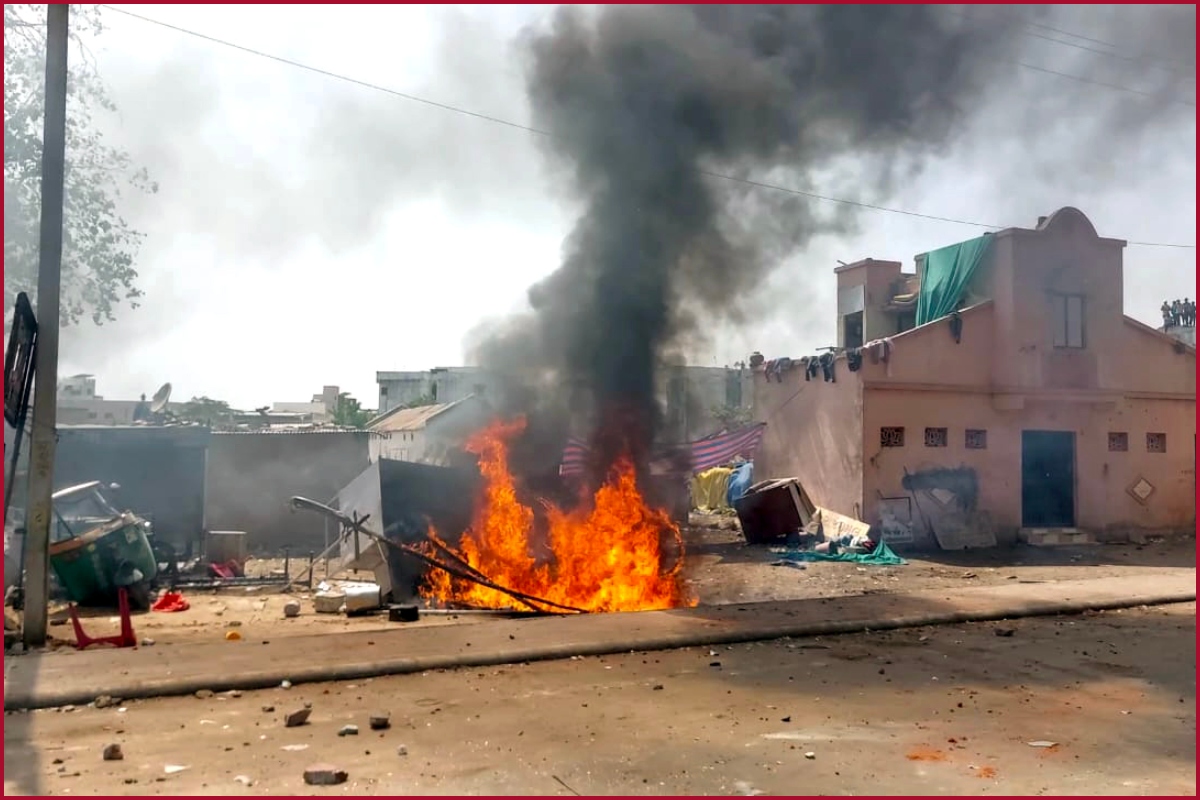 West Bengal
Also, clashes were reported from the state of West Bengal on the occasion of Ram Navami procession in Howrah's Shibpur's area on Sunday.  According to West Bengal Police, they have taken all the necessary steps to ensure peace and keep the situation under control. After this incident, the Bhartiya Janata Party had alleged  that police had attacked the procession.
Also, the police had requested the public to not spread any fake news.
Gujarat
One person was killed and several others were injured in the communal clash that took place at Khambhat city of Gujarat during the Ram Navami procession on Sunday. Clashes were also reported from Himmatnagar in the state.
The situation was such that the state police had to use tear gas shells to bring the situation under control.