Ghaziabad Horror: Dog bites boy in society's lift, case registered against owner (CCTV FOOTAGE)
Ghaziabad Horror! A pet dog bites little boy in the lift while the pet owner keeps watching even while the pet owner the kid is in pain.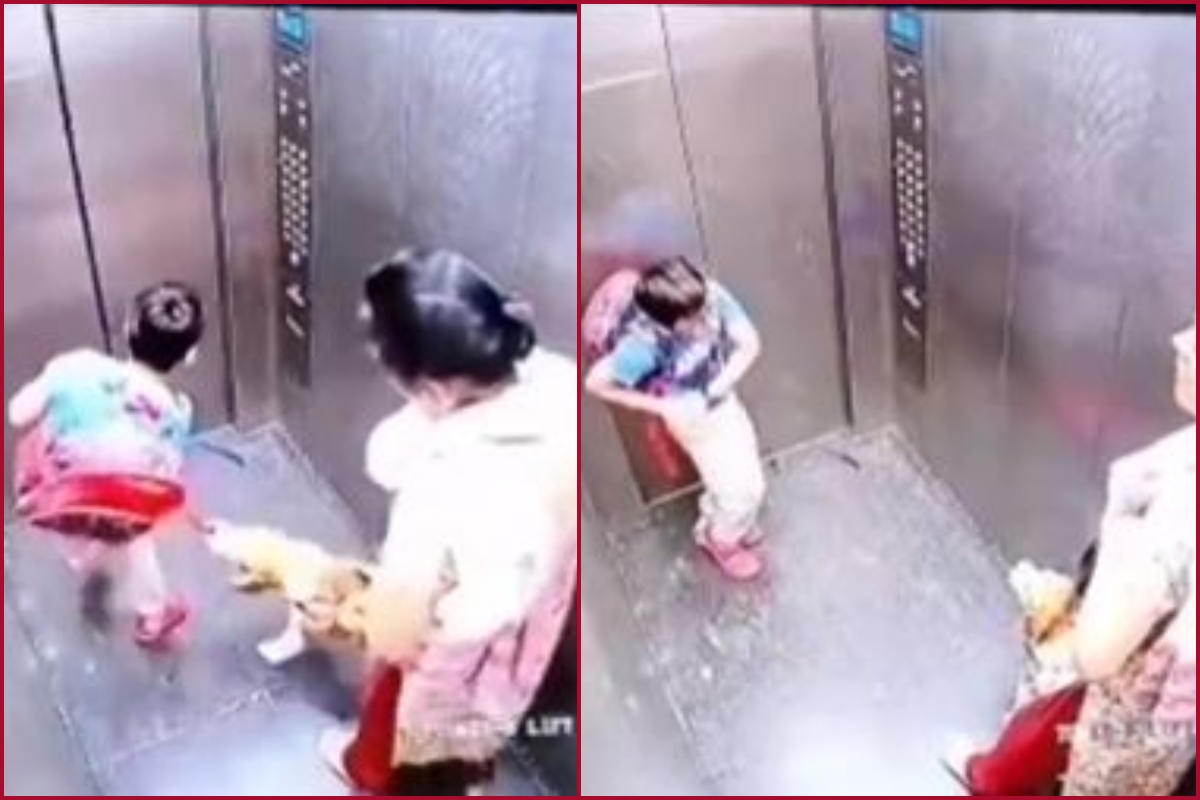 New Delhi: A horrific incident has been captured in CCTV where a dog bit a boy in society's lift in Uttar Pradesh's Ghaziabad. In a CCTV footage, the dog can be seen pouncing on the boy and bit him.
However, the owner of the dog kept looking at the boy and did not act.
In the video, the little boy is seen crying in pain and the incident has now gone viral on social media.
According to media reports it is said that the incident took place at Charms County Society of Rajnagar Extension.
Now a case has been registered after the parents of the boy complained about the horrific incident.
"दिनांक 05.09.22 को राजनगर एक्सटेंशन स्थित एक सोसाइटी की लिफ्ट में एक कुत्ते द्वारा अपने मालिक की मौजूदगी में बच्चे को काट लेने के वायरल वीडियो के सम्बन्ध में बच्चे के पिता की तहरीर पर थाना नंदग्राम पर अभियोग पंजीकृत करते हुए अग्रिम विधिक कार्यवाही की जा रही हैं"

बाइट-सीओ सिटी-2 pic.twitter.com/dvLwBXyUaT

— GHAZIABAD POLICE (@ghaziabadpolice) September 6, 2022
Here is how netzines are criticises the women and some users are also asking about "where is the moral code?"