Karnataka Assembly polls: Voting begins; high stakes for BJP, Congress
A total of 42,48,028 new voters have been registered to vote for the assembly elections.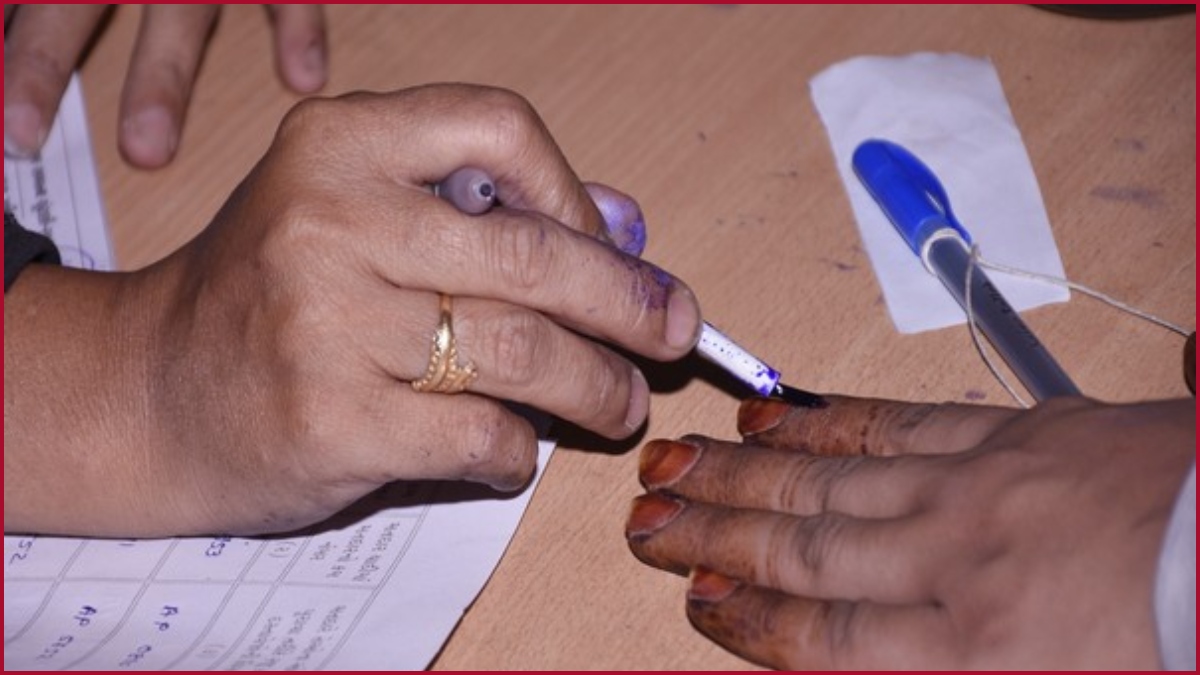 Bengaluru: The polling for the Karnataka Assembly elections began amid tight security on Wednesday.
The voting started at 7 am and will continue till 6 pm.
All three major political parties in the state — BJP, Congress and the Janata Dal-Secular (JDS)– have put in efforts to woo voters, making promises and levelling accusations at each other to secure a majority in the state's 224-seat Assembly.
The Lingayat and Vokkaliga voters will play a major factor in the elections. Lingayats comprise 17 per cent of the population and Vokkaligas 11 per cent.
The voting is being held for 224 assembly constituencies in Karnataka with 2,615 candidates in the fray. The fate of the candidates will be known on May 13, the day of the counting of votes. Polling is scheduled across 58,545 polling stations including auxiliary polling stations.
According to the Election Commission of India, the majority mark to form the government is 113 seats.
A total of 42,48,028 new voters have been registered to vote for the assembly elections.
As many as 5.3 crore general voters are going to cast their vote in 58,545 polling stations in 37,777 locations. Out of which 11,71,558 are young voters and 12,15,920 are 80+ senior citizen voters. There are also 5,71,281 PwD voters. Around 4,00,000 polling personnel are engaged in poll processes.
84,119 State Police Officers and 58,500 CAPF police in 650 CoYs are on Law and Order and security duty today across the state. All Police officers are on rounds to ensure Law and Order efficiently and handle MCC violations. 185 Interstate Border Check-posts are on high alert by the Police and other personnel. 100 Excise interstate border check-posts are also on high alert. The Commercial Tax officers are deployed in 185 Check Posts (SSTs) and 75 Excise Check-posts.
CEC Rajiv Kumar said "CEO and DEOs have been instructed to provide all facilitation will be provided across more than 58k polling booths set up across 224 ACs. Specifically, 996 Women Managed Booths, 239 Booths were managed by Persons with Disabilities, 286 were managed by youths, and 737 theme-based and ethnic Polling stations." Basic facilities like drinking water, toilets, ramps, wheelchairs, electricity, volunteers, shades, help desks and parking facilities have been provided at all the polling stations.
The high-voltage campaign for the assembly elections in Karnataka ended on Monday with all party leaders including Prime Minister Narendra Modi holding 19 public meetings and six roadshows while Congress leader Rahul Gandhi camped in the state for 12 days.
Some of the key constituencies which will make a major mark in the polls are Varuna, Kanakapura, Shiggaon, Hubli-Darwad, Channapatna, Shikaripura, Chittapur, Ramanagara, and Chikmagalur.
#WATCH | #KarnatakaElections | Former Deputy CM and Congress leader G Parameshwara casts his vote at a polling booth in Siddharth Nagar of Tumakuru. pic.twitter.com/ilcxrmgYuq

— ANI (@ANI) May 10, 2023

Both BJP and Congress are fielding some of their top guns in the major constituencies. The BJP has also taken a chance by contesting 50 new faces in its 224 candidates list. This move by BJP to deny tickets to several senior leaders ultimately led to them quitting the party and joining Congress or JD(S).
One of them is former Karnataka Chief Minister Jagadish Shettar who was denied a ticket for the Hubli-Darwad West Assembly constituency then joined the Congress and will be contesting from the same constituency as the Congress candidate. It is a seat Shettar has won multiple times.
Meanwhile, Karnataka's Chief Minister Basavaraj Bommai is yet another key candidate who is contesting from the Shiggaon constituency where he has won three consecutive terms.
Also, Varuna is yet another-eyed constituency. Congress leader and former chief minister Siddaramaiah is contesting from Varuna which is also his sitting seat with a winning streak starting from 2008.
BJP's veteran leader and former CM BS Yediyurappa declined to field his son BY Vijayendra from Varuna though reports suggested that party workers wanted Vijayendra to be fielded against Siddaramaiah. BY Vijayendra will be contesting from Shikaripura which is a stronghold of his father BS Yediyurappa.
Karnataka Pradesh Congress Committee (KPCC) president DK Shivakumar will be contesting from Kanakapura. He is also the Congress party's chief ministerial candidate and he will be contesting against BJP's Vokkaliga strongman and state revenue minister R Ashoka.
Coming to Channapatna, a seat of the hot battle between JD (S) leader and former Chief Minister HD Kumaraswamy, BJP's Yogeshwar and Congress party's Gangadhar. Both Kumaraswamy and Yogeshwara belong to the dominant Vokkaliga community.
Congress chief Mallikarjun Kharge's son Priyank Kharge will be contesting from the Chittapur Assembly constituency. He was also a former minister in the Siddaramaiah government.
Former Karnataka Chief Minister HD Deve Gowda's grandson Nikhil Kumaraswamy will be contesting from the Ramanagara Assembly constituency after hitting a loss in the 2019 elections. He will be facing Congress veteran HA Iqbal Hussain and BJP's Gowtham Gowda.
Lastly, Chikmagalur is also among the major seats BJP will be eyeing during this poll. The party is fielding its national general secretary CT Ravi from the seat. Ravi has a winning streak from the Chikmagalur from 2004 and belongs to the Lingayat community giving him a stronghold in the constituency.
The BJP which is facing an air of anti-incumbency factor, is eyeing a second term in the state and has exuded confidence in retaining power with a full majority.
Significantly, Karnataka is the only state in the South where BJP is in power.
With top leadership including Prime Minister Narendra Modi and Union Home Minister Amit Shah campaigning for the party, BJP has put all its might to strengthen its support base.
The Congress also conducted high-decibel campaigning with high promises with top leaders including Sonia Gandhi and Rahul Gandhi.
The Uniform Civil Code (UCC) and the National Register of Citizens (NRC) are some of the promises assured by the BJP in its manifesto.
Congress in its manifesto promises to bring back the Muslim quota, higher reservations for various classes, cash handouts and freebies.
The counting of votes will take place on May 13.