Naveen Jindal claims security van outside his residence attacked, Delhi police calls it accident
Delhi police claimed via a Tweet on Sunday, that the instance of breaking of rear glass of the security vehicle was only an accident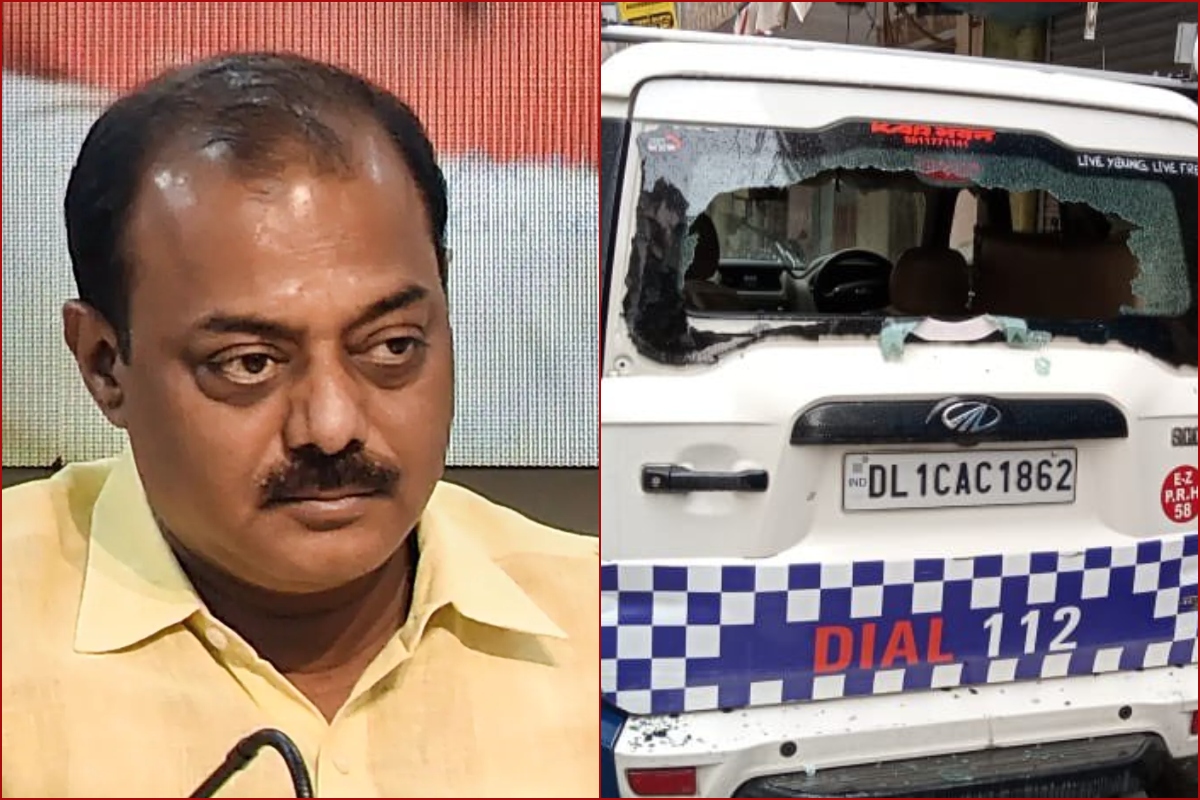 New Delhi: The rear window glass of a PCR van deployed outside expelled BJP leader and spokesperson Naveen Jindal was broken on Sunday night. In pretext of the incident, Jindal claimed stone pelting and an attempted attack on himself and his family.
In a tweet made in this regard in Hindi, Jindal wrote, "My family's life is in danger from Islamic Jihadis, I am in a month @DelhiPolice. I have given several times in writing evidence, a PCR is stationed at my residence with a soldier. In the night, the jihadis have given a message by breaking the glass of PCR. @CPDelhi make sure to protect me and my family".
मेरे परिवार की जान को इस्लामिक जिहादियो से ख़तरा है मैं एक माह मे @DelhiPolice को कई बार सबूत सहित लिखित मे दे चुका हूँ मेरे निवास पर एक PCR एक सिपाही के साथ तैनात है
रात मे जिहादियो ने PCR के शीशे तोड़कर संदेश दिया है@CPDelhi मेरी व मेरे परिवार की सुरक्षा का पुख़्ता प्रबंध करे pic.twitter.com/nEwGTN4TYA

— Naveen Kumar Jindal 🇮🇳 (@naveenjindalbjp) July 17, 2022
Jindal further accused the Laxmi Nagar police station in charge, alleging that he often visits the residence with three to four police personnel and leaves after clicking several photographs.
Ex BJP leader has also met with Delhi Police Commissioner in this regard and requested for the safety of himself and his family.
Here's what police has to say: 
Delhi police claimed via a Tweet on Sunday, that the instance of breaking of rear glass of the security vehicle was only an accident.
"Some media channels are wrongly stating that thr hs been stone pelting at residence of Sh. @naveenjindalbjp. Back glass of PCR Van outside his house broke due to a spinning stone from the wheel of a passing vehicle. All are advised not to propagate false information", the Tweet read.
Some media channels are wrongly stating that thr hs been stone pelting at residence of Sh. @naveenjindalbjp.
Back glass of PCR Van outside his house broke due to a spinning stone from the wheel of a passing vehicle.
All are advised not to propagate false information. @PIB_India

— Delhi Police (@DelhiPolice) July 17, 2022