Cong hypocrisy on farm laws: Punjab govt allows farmers from other states to sell their produce in state
Punjab Minister of Food and Civil Supplies Bharat Bhushan Ashu said that farmers from other states can sell their produce in the state. This is in stark contrast to Cong govt's stand on farm bills cleared by Centre.
January 5, 2021 19:42
New Delhi: As the deadlock continues between farmers and government over three farm laws, the Punjab government has opened its markets to farmers from other states.
It means that farmers from other states can now sell their agriculture produce in Punjab. This is the same issue being advocated in 1 of 3 farm bills – Farmers' Produce Trade and Commerce (Promotion and Facilitation) Act, 2020.
This act is meant to free farmers from restrictions and boundations of selling their produce in APMC or mandis and rather allows them to choose buyer of their choice, for acquiring 'maximum gains'.
Remember, Amarinder Singh govt has been highly vocal and critical of this bill and refused to implement any of them in state.
But, this decision to free farmers from the constraint of Agriculture Produce Market Committees (APMC) speaks volumes about double standards of Capt Amarinder Singh govt.

'Only farmers allowed to sell produce'
This was announced by none other than Punjab Minister of Food and Civil Supplies Bharat Bhushan Ashu at a press conference today. The Minister claimed the state administration has given nod to only farmers and not traders or middlemen to sell produce in Punjab.
In fact, last month, the Punjab government had passed 3 bills to nullify the Centre's 3 farm laws, but the bills are yet to be ratified by the Governor. Owing to strong opposition to farm laws, CM Amarinder Singh had also met President Ram Nath Kovind to seek implementation of 3 farm bills passed by Punjab Assembly but nothing much could be achieved in this regard.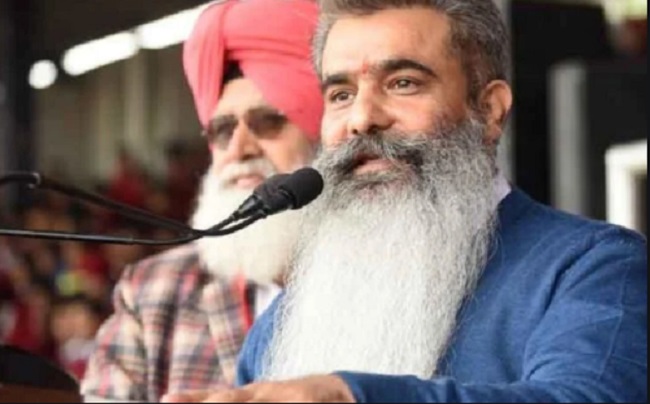 Centre-farmers impasse not over yet
Meanwhile, the impasse over agriculture laws continues, despite 8th round of talks between farmers union and the Centre.
Union Ministers including Narendra Singh Tomar, Piyush Goyal and MoS Som Prakash are hard-selling the farm bills to farmers leaders but have so far, failed to convince and placate the agitating farmers.