PM's Security Breach? Black balloons released by Congress leader seen flying near Modi's chopper [WATCH]
The baloons, which were releases as a symbol of protest were later seen flying close to his helicopter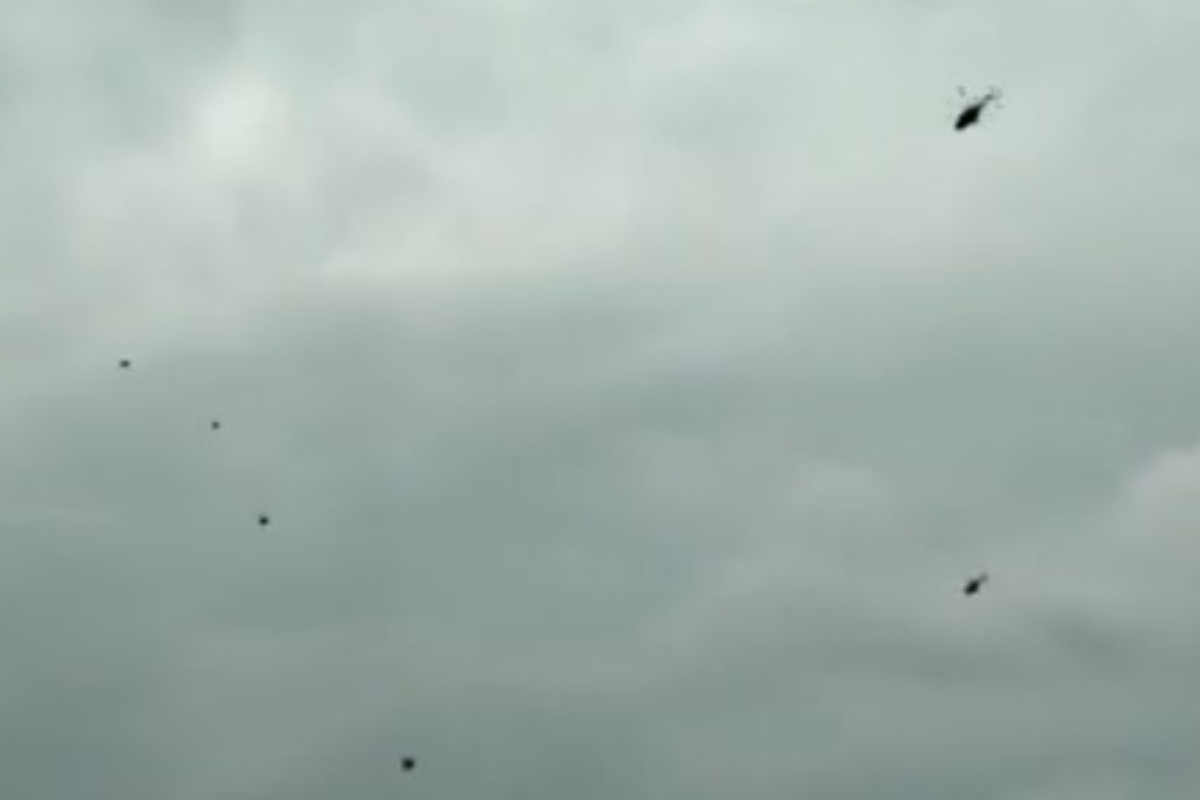 New Delhi: Months after the major breach in PM Narendra Modi's security in Punjab's Ferozepur earlier this year, black balloons were reportedly released by a Congress leader, moments after his chopper took off, during his visit to Andhra Pradesh.
The bunch of black balloons, that was released as a symbol of protest were later seen flying close to his chopper.
News reports suggest that several Congress leaders were carrying out a protest at the Gannavaram Airport in Vijaywada, from where PM Modi's helicopter took off.
WATCH
#WATCH | A Congress worker released black balloons moments after PM Modi's chopper took off, during his visit to Andhra Pradesh.

(Source: unverified) pic.twitter.com/ZYRlAyUcZK

— ANI (@ANI) July 4, 2022
Siddharth Kaushal, SP Krishna district, told news agency ANI, "3 Congress protesters taken into custody for releasing black balloons soon after PM Modi's chopper took off from Gannavaram Airport, where a strict security cordon was set up around the airport". 
PM Modi was in Vijayawada to attend the national executive committee meeting of the Bharatiya Janata Party (BJP). As he reached Gannavaram Airport after staying overnight in Hyderabad, some Congressmen welcomed him there with playcards and black balloons in protest.
The concerned authorities are seeing the act of being present in the airport premises during PM's take off and release of balloons as a breach in PM's security.
Previously, an incident of compromised security of PM Modi was seen near Punjab's Hussainiwala in Ferozepur district, wherein his convoy was put on a hold for nearly 20 minutes at a flyover in the border state.